Healthy snacking doesn't have to be complicated. Here are a few ideas of how I go about making snacking simple for my husband, my children and me. Some people don't choose healthy snacks because they don't have healthy options readily available to them, so my goal in writing this post is to show how you can help your family stay on track and eat better with simple snack solutions.
If anyone understands busy, my husband and I do…he runs multiple businesses and I homeschool our 8 children plus I also run several side businesses.  Anyone can eat healthily if you put your mind to it and I hope to show you a few of my tips and tricks below.
This post really was born because one of my husband's "love languages" is having food ready for him.  He's a great cook and he likes to eat healthy foods, but planning ahead is not one of his strong suits, so I try to help him stay on track by having healthy snacks readily available for him so that he can grab them and go without too much thought or effort.  The method I use is that I designated one of the drawers in our refrigerator to just his snacks (so our 8 kids don't eat them all!).  About once every two weeks, I take about an hour or less and prep his snacks and place them in his drawer.
Below is an example of some of the snacks that I prepare for him and I get the kids involved also!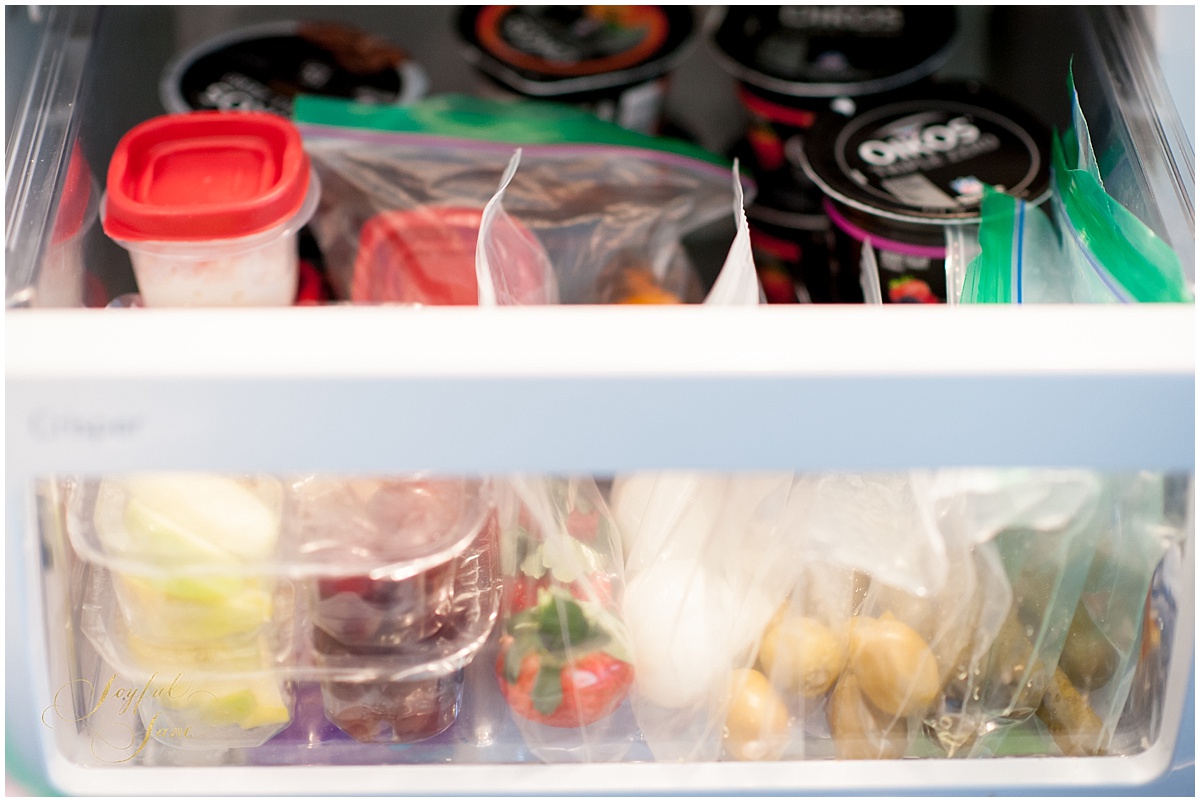 PIN IT!

Fruit-
There are so many kinds of fruit you can use, so below is just an example of a few varieties.  My husband will pair these with a protein source like Greek yogurt or cottage cheese for a complete snack.
Strawberries-
Melon-

Fruit Packs-
(These fruit packs come from Sam's and have apple slices, grapes and cheese.  My husband will eat the cheese another day with nuts or veggies.)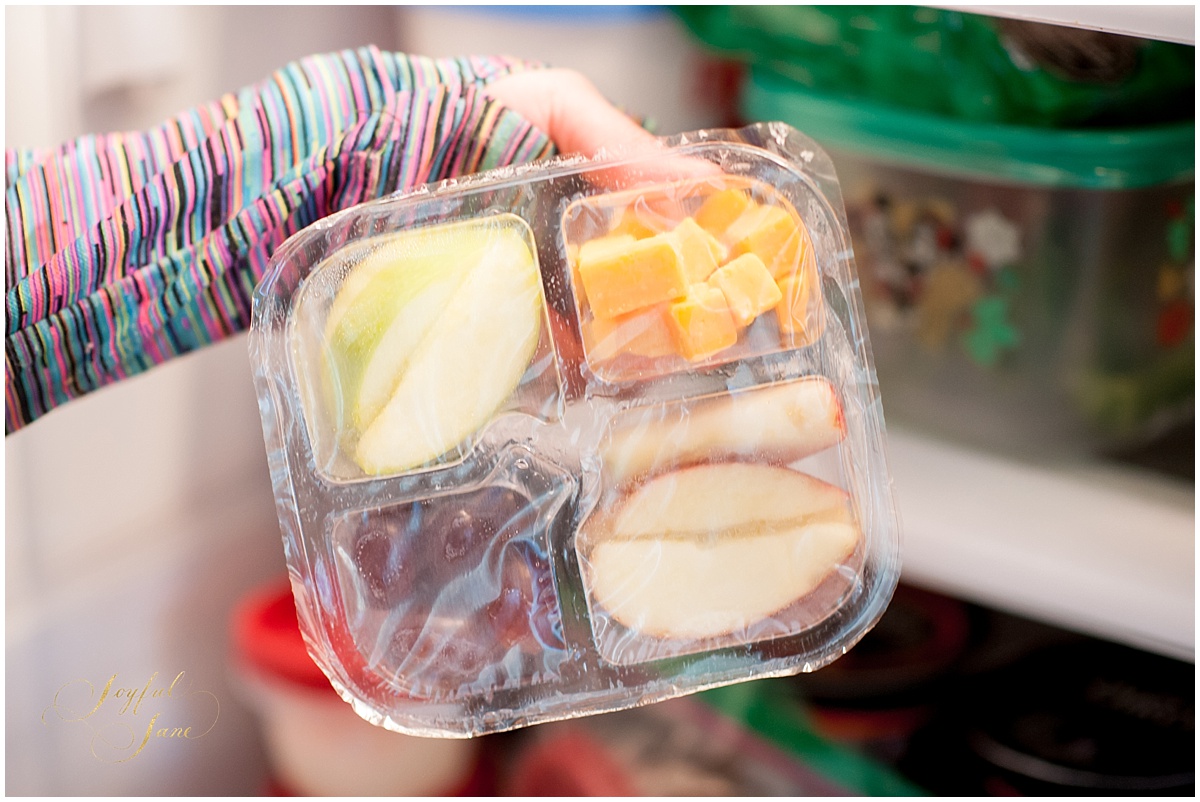 Veggies-
Again, the sky is the limit with what kind of veggies you want to include, but my husband and kids really like these mini peppers.  I like to pair them with a little homemade ranch dressing plus a protein source like nuts, cheese, lunch meat or Greek yogurt for a protein source.
Mini Peppers-

My family loves eating veggies with my Cilantro Jalapeno Ranch Dressing 
but any Ranch dressing can be used.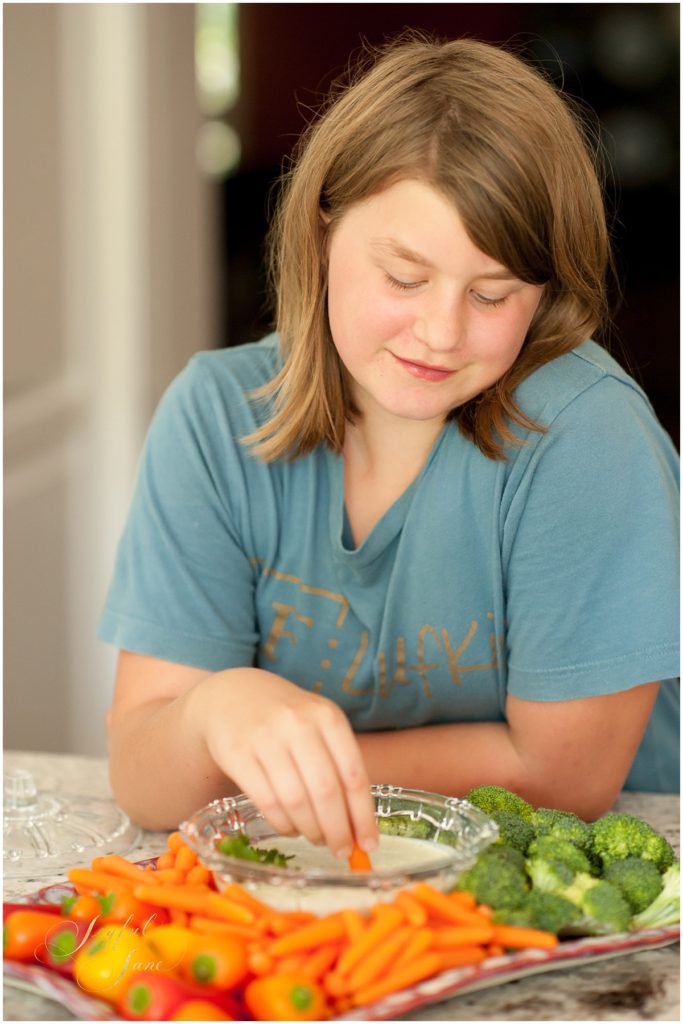 Pickles-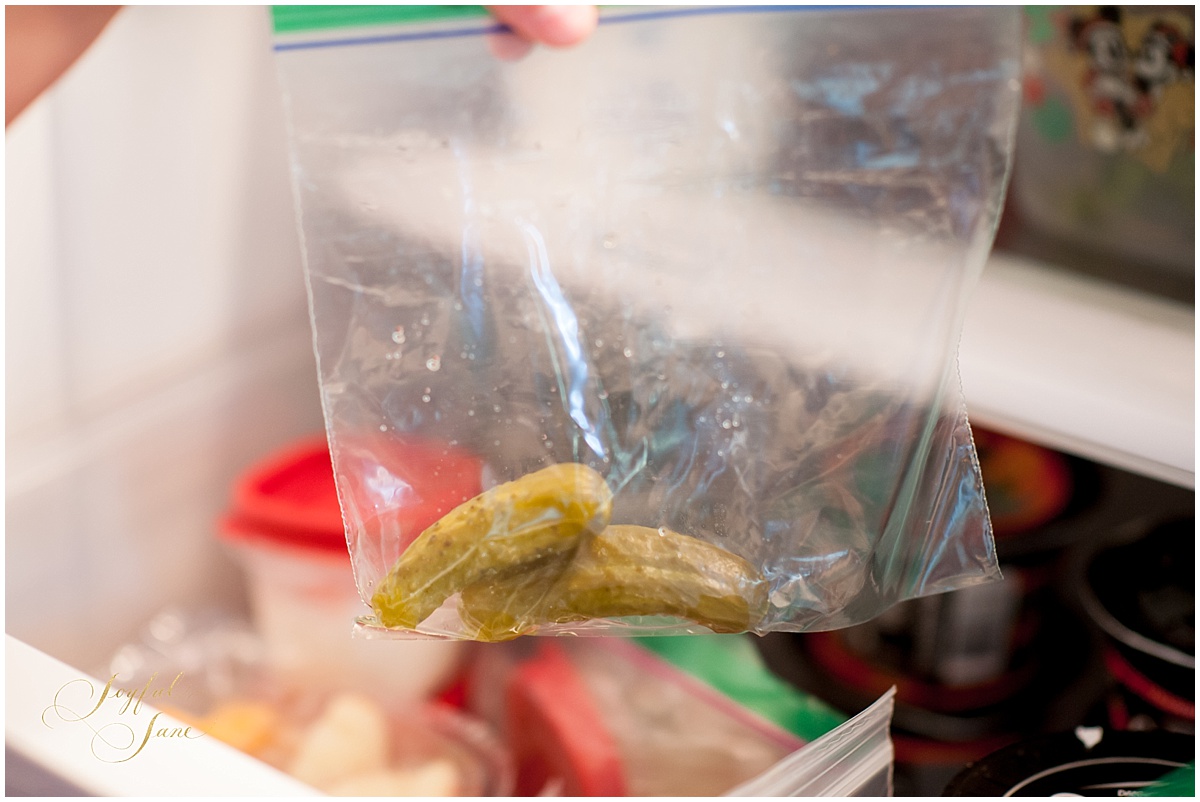 Olives-
Nuts-
Any kind of nut can be used, but my husband really likes the roasted nuts from the original Trim Healthy Mama book called "Spicy Nuts". They are quick and so easy to make then we divide them up into single portion servings to help portion control.  Or you could make sweet nuts from the recipes I have on my blog called Rohnda's Candied Pecans .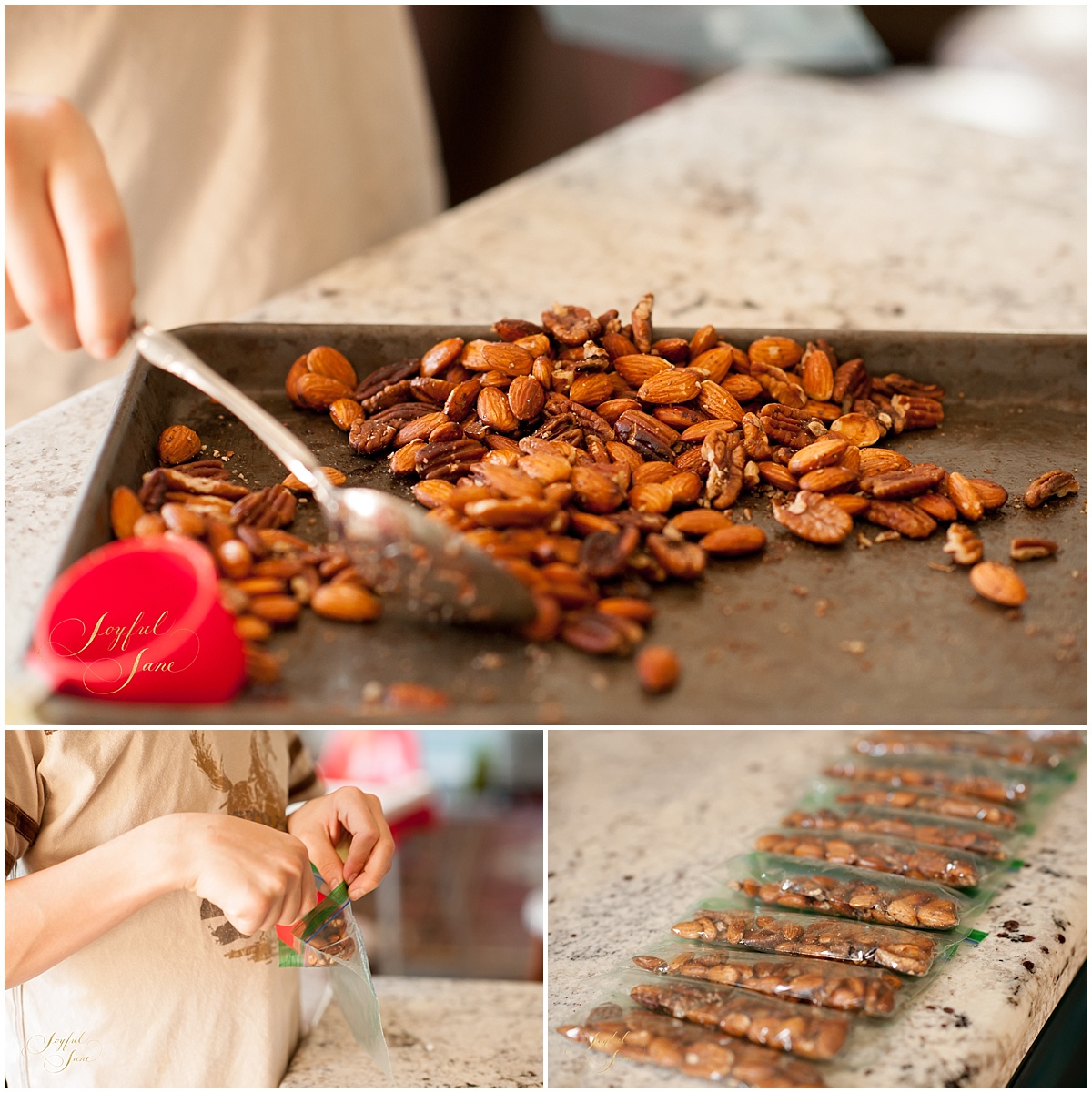 Dairy-
Cheese and yogurt make a great snack to go with veggies or fruit.  Cheese sticks, sliced cheese, cottage cheese, kefir and cheese crisps are just a few varieties from which to choose.
Yogurt (my husband likes the stevia-sweetened Greek yogurts).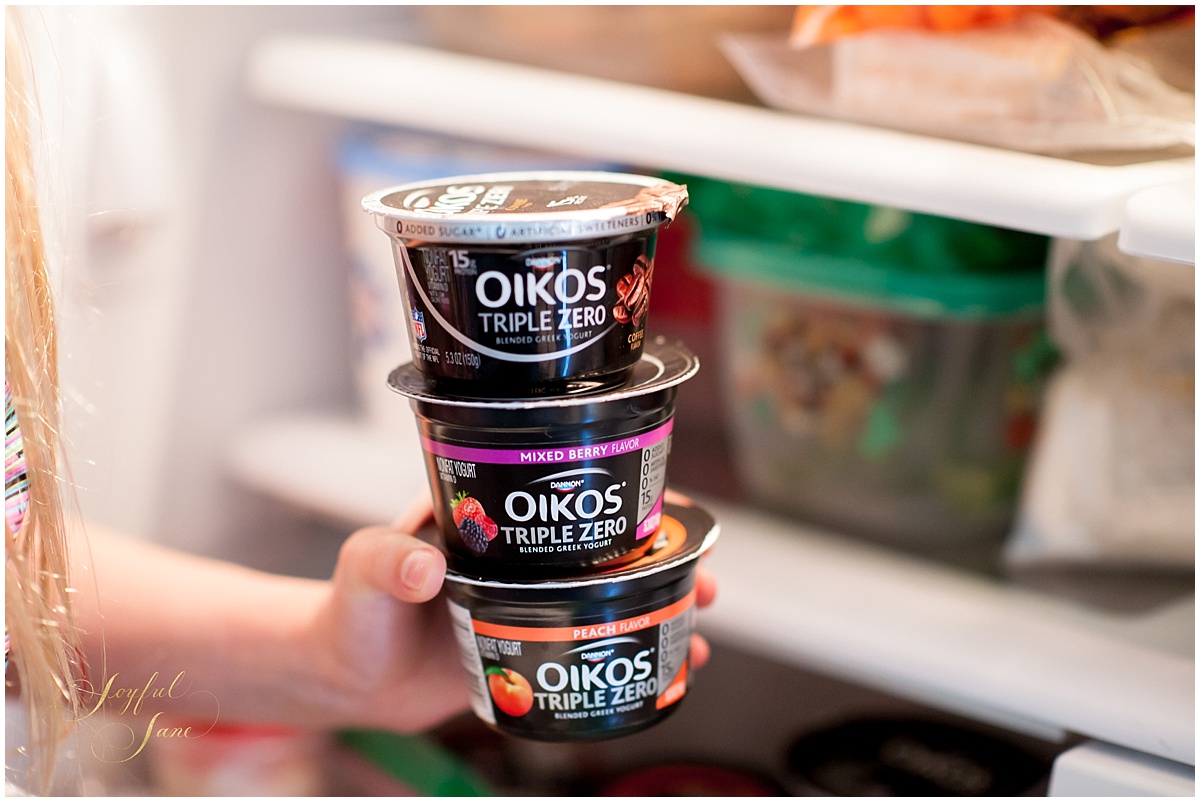 Cottage Cheese-
I buy 2% so that he can eat it with an S, E or Fuel Pull snack.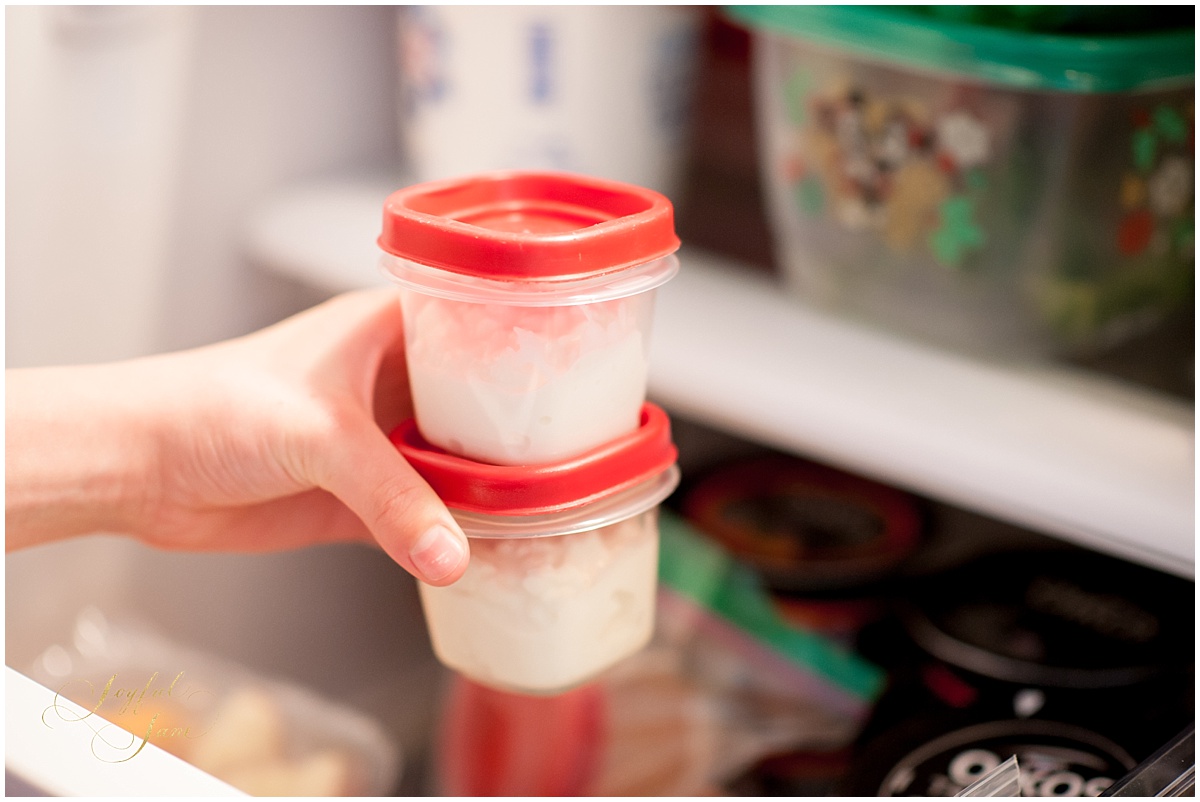 Cheese Crisps-
These are made with Parmesan cheese, but they could be made with any kind of cheese.  I like to write a reminder note to be sure and eat a veggie alongside these cheese crisps.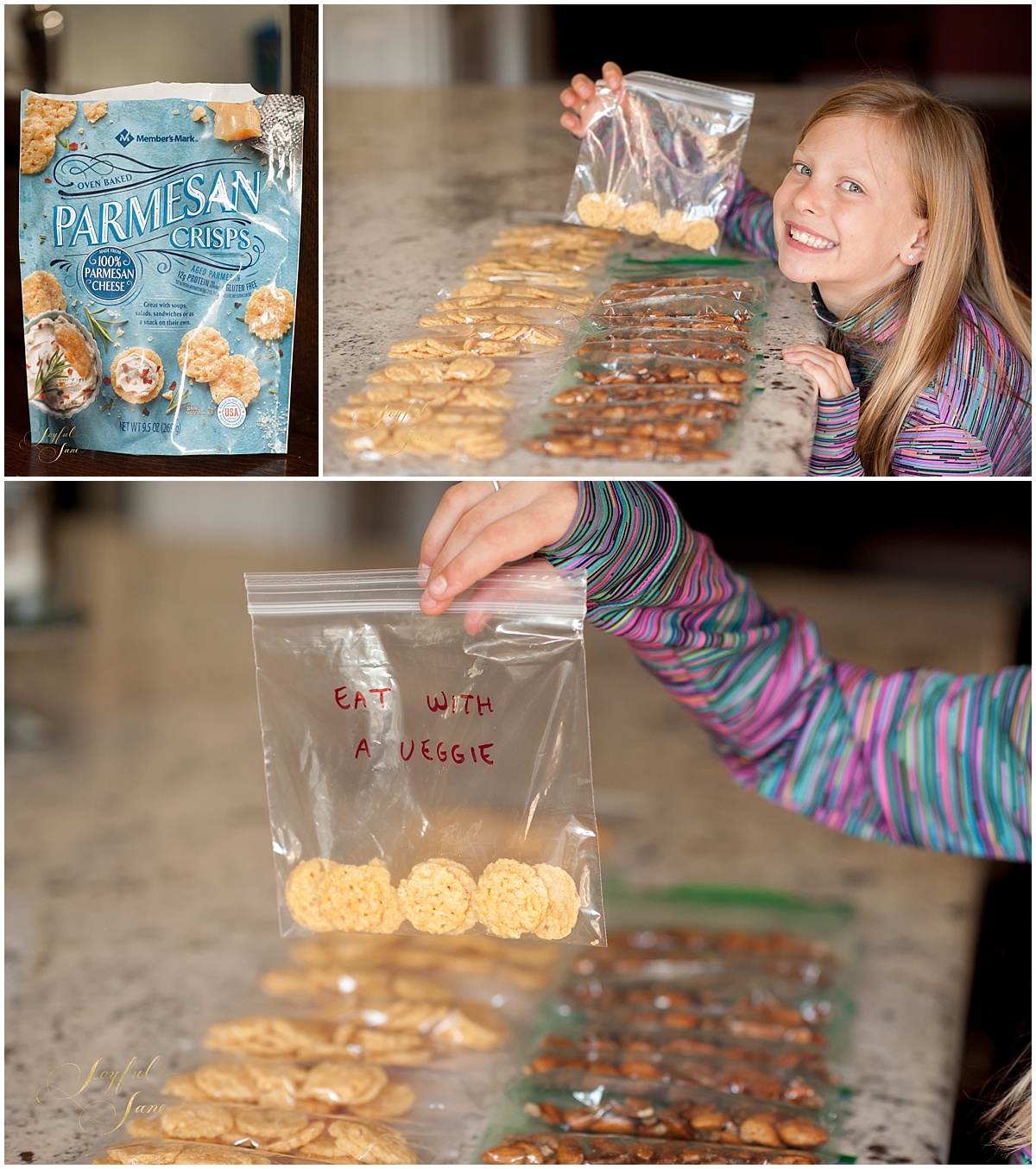 Lean Meats-
Tuna, chicken and deli meat are great to add protein to your snack.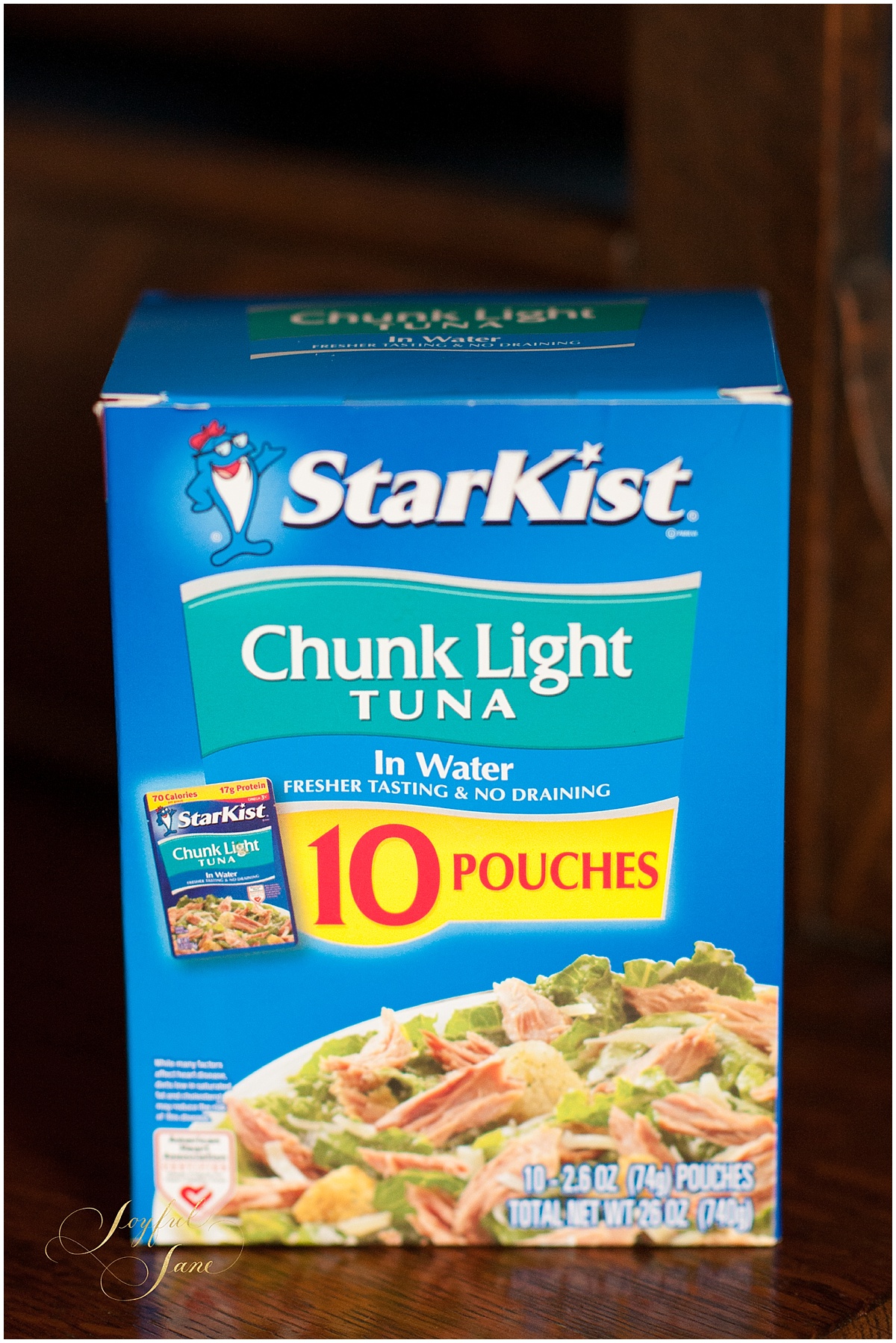 Eggs-
Eggs are a great source of protein and can be eaten alone as a snack or paired with a veggie or made into deviled eggs.  I like to make hard boiled eggs in the instant pot by cooking for 4 minutes and doing a natural pressure release.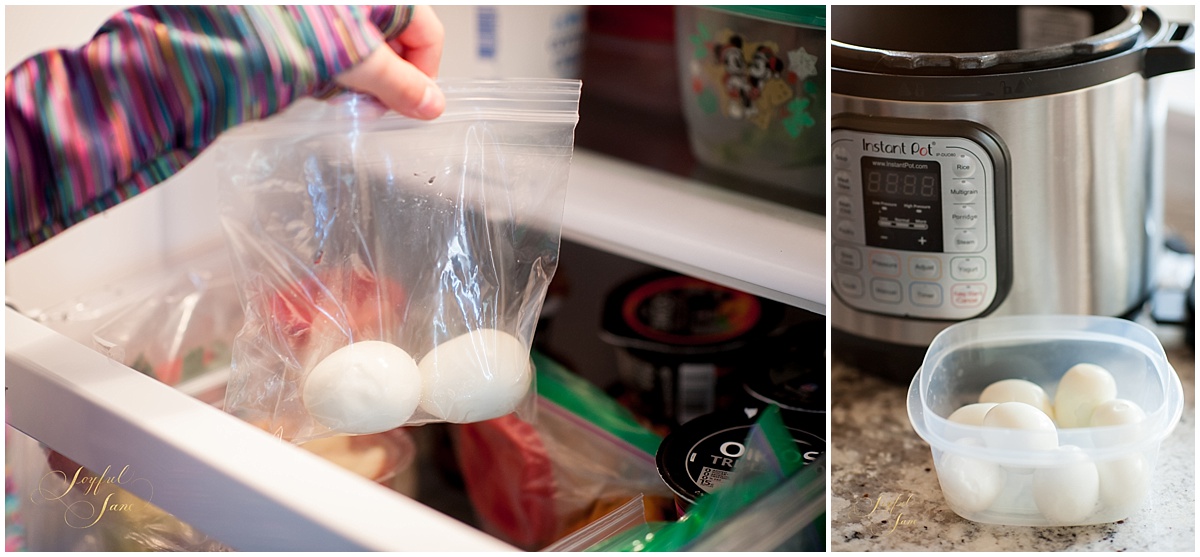 My favorite snack picks-
Above you've seen what my husband's go-to snacks are, but mine are usually a little different since I am home and can make a snack when I need to.  I like to have an apple and peanut butter as my most often afternoon snack.  I've been eating this for years.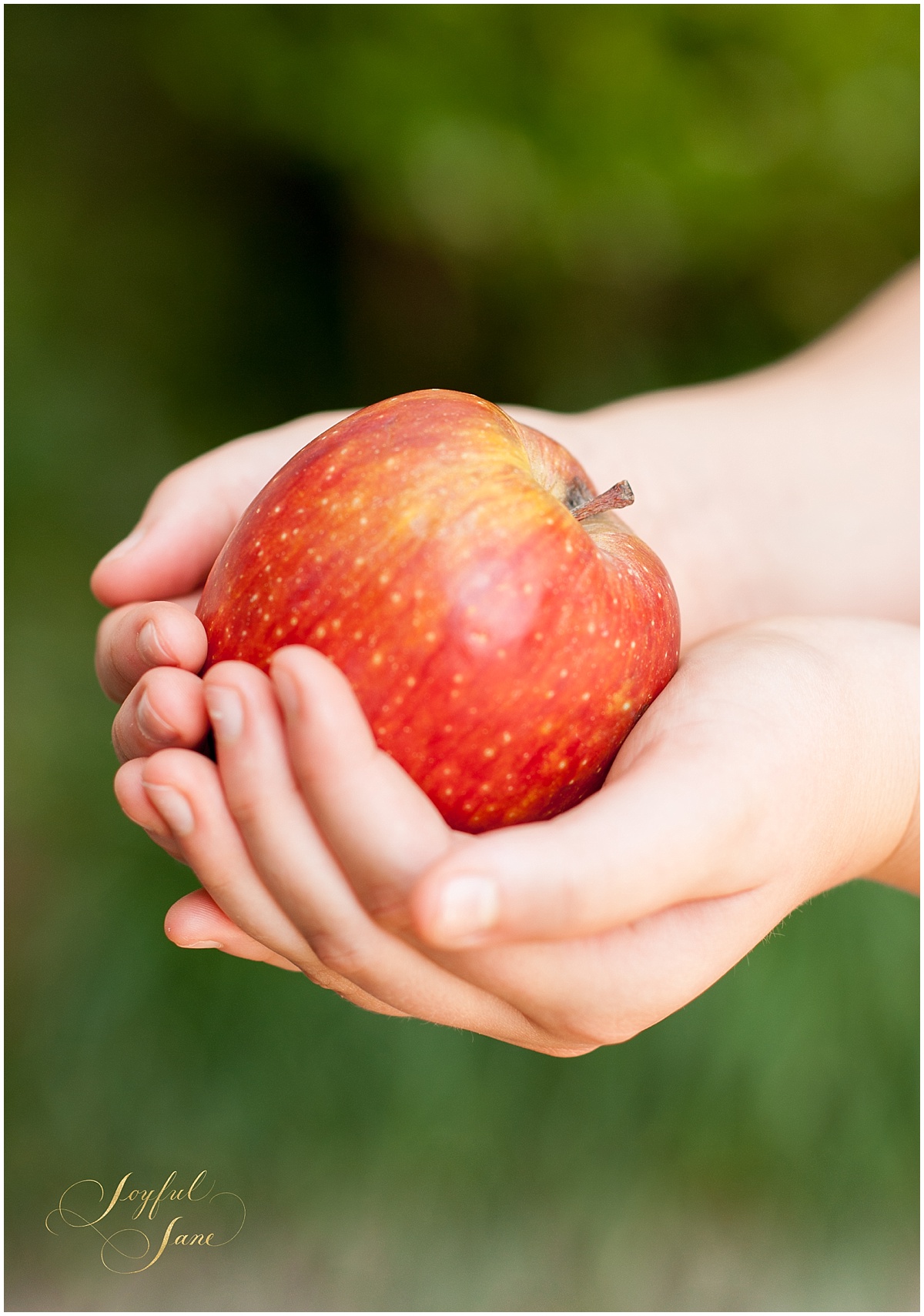 If I don't have an apple and peanut butter, then I will often make a smoothie with protein powder, fruit and/or veggies in it like one of my Healthy Stealthy shakes.  I like to make smoothies because I can usually sneak extra veggies into them.
My little boy enjoying his portion of the THM Dark Chocolate Shake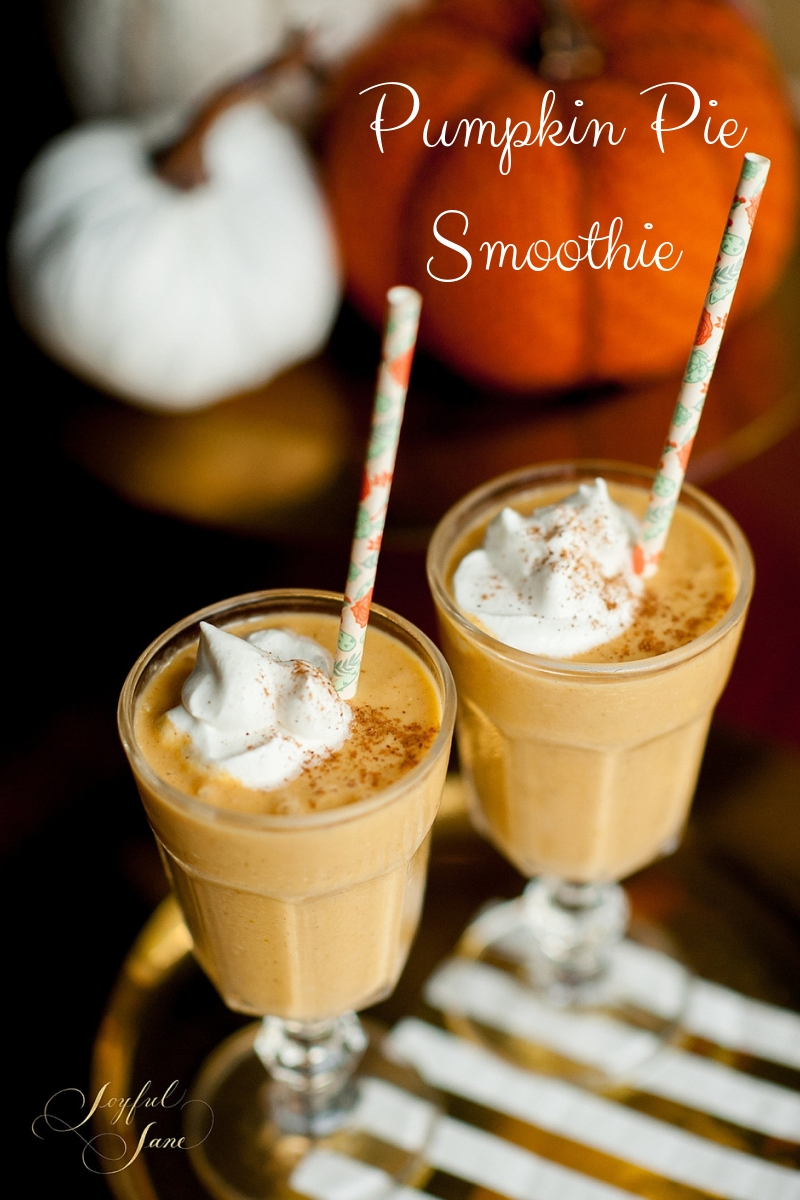 Sometimes I will even have a bowl of oatmeal with fruit or I will have a couple of pieces of toasted sprouted bread like my Sprouted Cinnamon Raisin Bread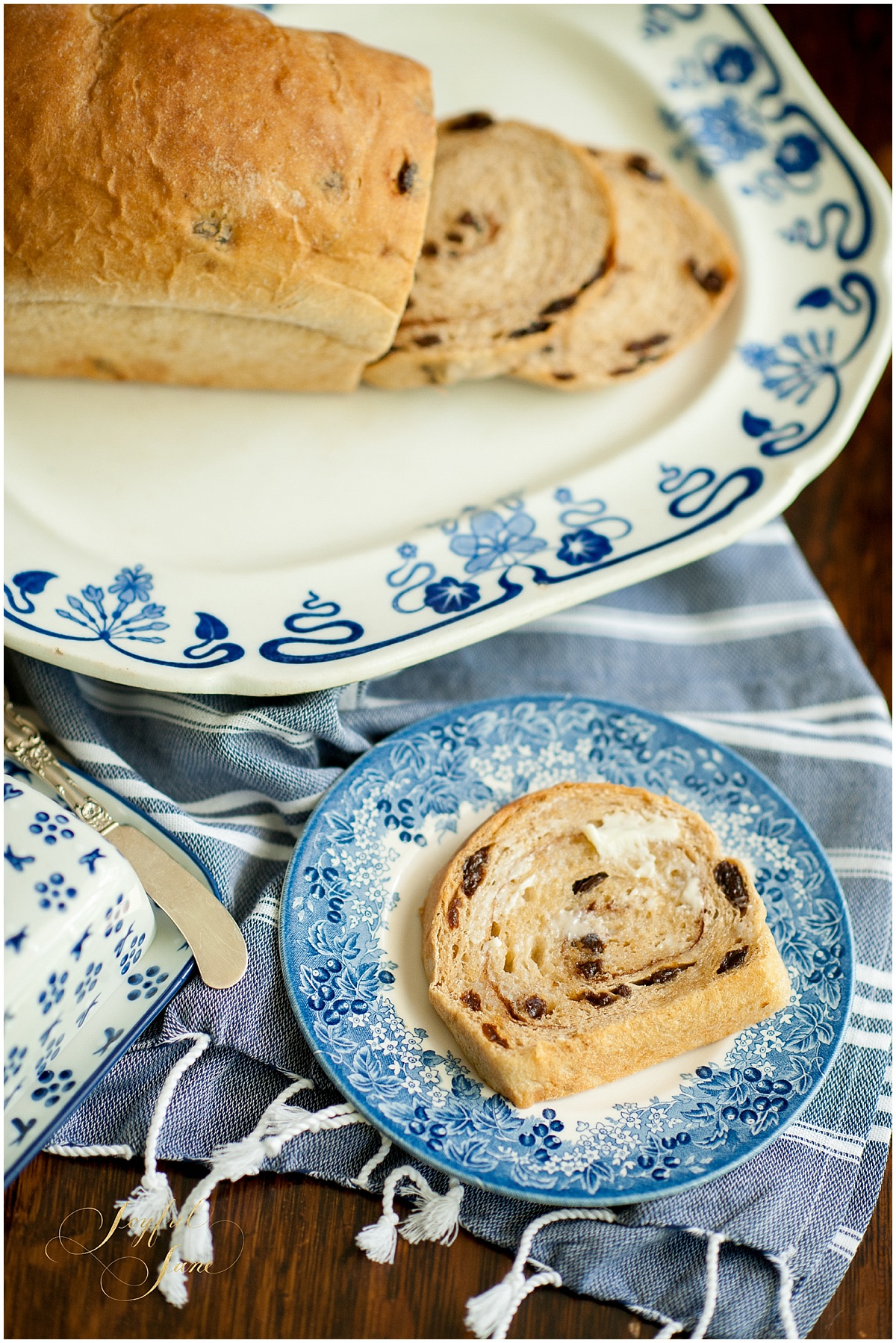 My Sprouted Banana Bread Muffins make a great snack also.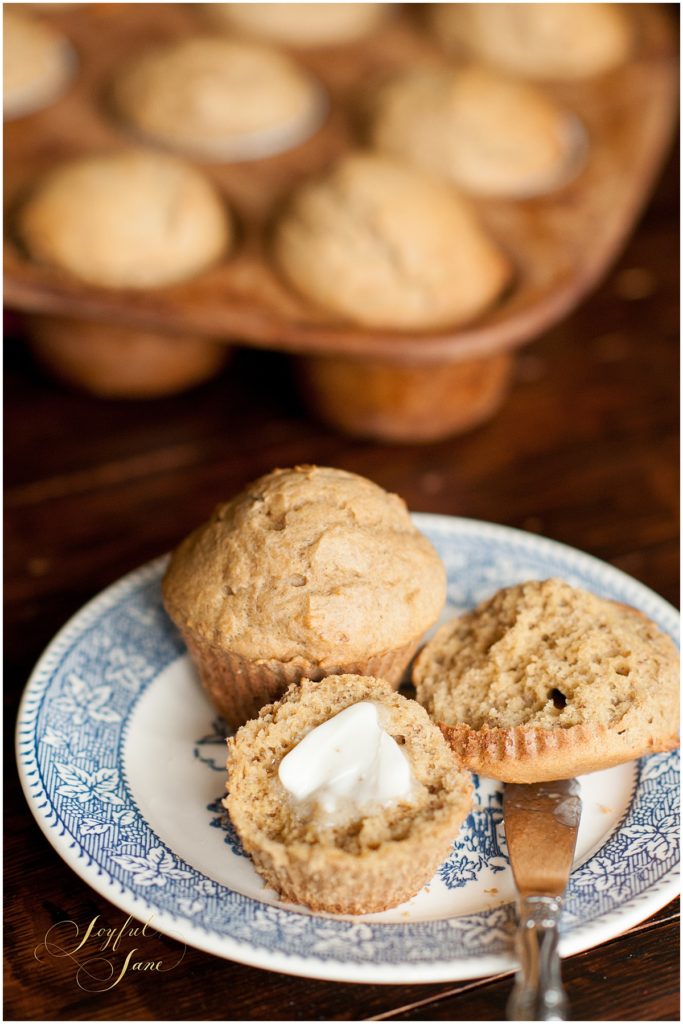 Kids can eat any and all of the above depending on their age and preferences.  There are so many other great snacks, so I'd love it if you'd share with me in the comments your favorite snack for you, your husband or your kids!
You can see pictures below of my husband and how he has really benefitted from eating the THM way, so I hope that this post will also be helpful to you and your family!  If you'd like to read more of my THM story you can on THIS POST
PIN IT!