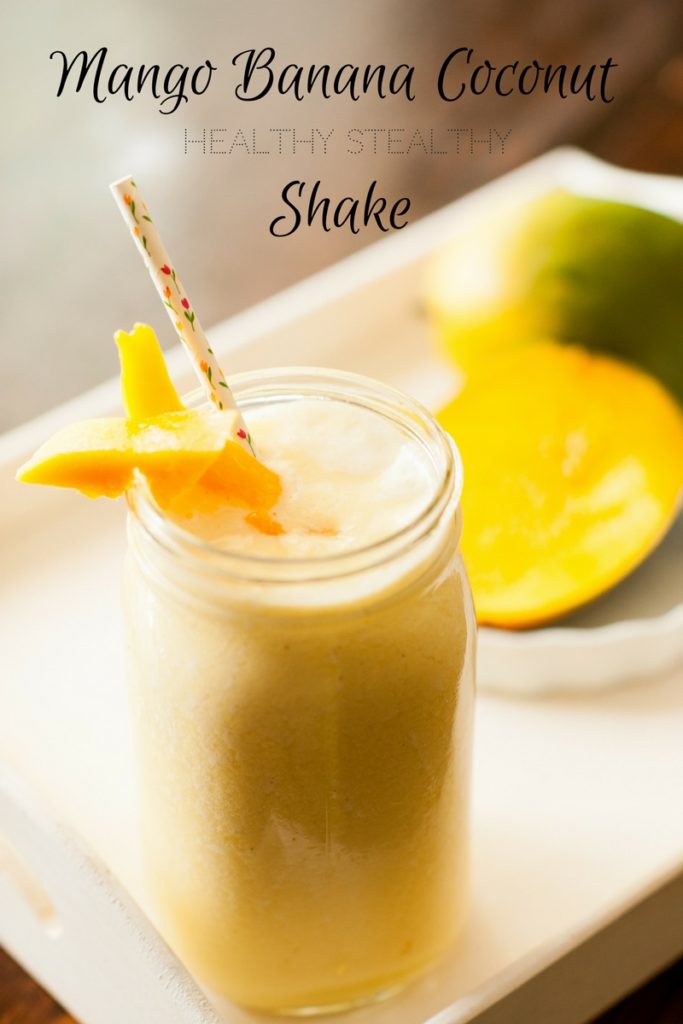 The tropical flavors of mango, banana and coconut in this shake make you feel like you are on the beach sipping a fruity drink!  While this is fruity, it is much healthier than your average Pina Colada!  The secret healthy stealthy ingredient is yellow squash!  Trust me, you will not be able to detect the hidden veggie!  Your kids will be begging for sips of your drink, so you might as well go ahead and make them one also.  This is the 4th healthy stealthy shake recipe that I have posted so far (with more to come, so be watching for more).  If you have missed the others be sure to check out the Peanutty Chocolate Healthy Stealthy Shake, the Strawberry Healthy Stealthy Shake and the Cafe Mocha Latte Healthy Stealthy Shake.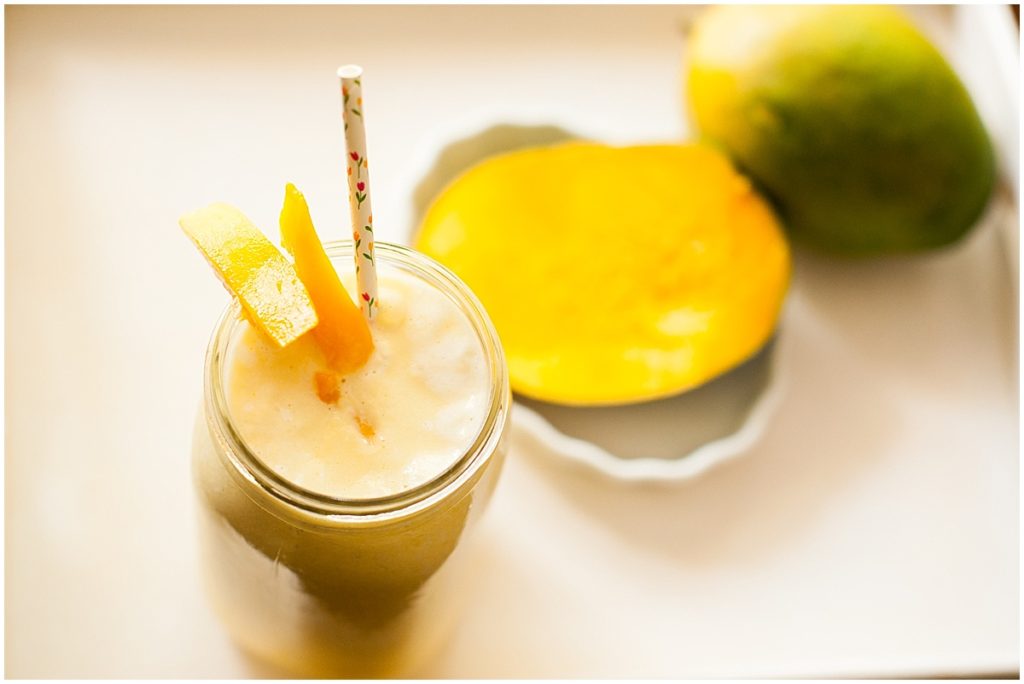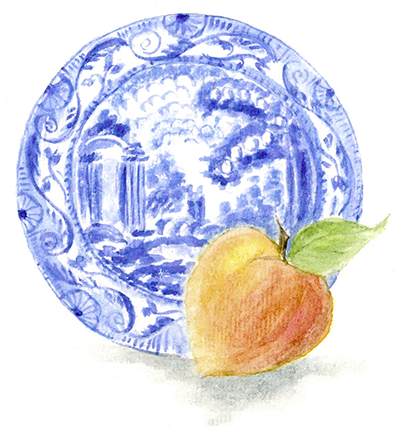 Mango Banana Coconut Healthy Stealthy Shake
(THM E)
3/4 cup fresh or frozen mango chunks
1/4 ripe banana
1/2 small yellow squash (if you are feeling adventurous use a whole small yellow squash)
1 cup of water
1/3 cup 2 % cottage cheese (I use Daisy brand)
1/2 teaspoon vanilla extract
1/2 teaspoon coconut extract
1 T. Super Sweet Blend (or honey if you are making it for your kids)
2 cups ice
1/2 scoop of vanilla protein powder (I use Pristine Vanilla Whey)
Put all ingredients in blender except for the protein powder and blend until smooth and creamy.  Add protein powder and blend quickly to incorporate.  Serve and enjoy!
Yield: 1 quart