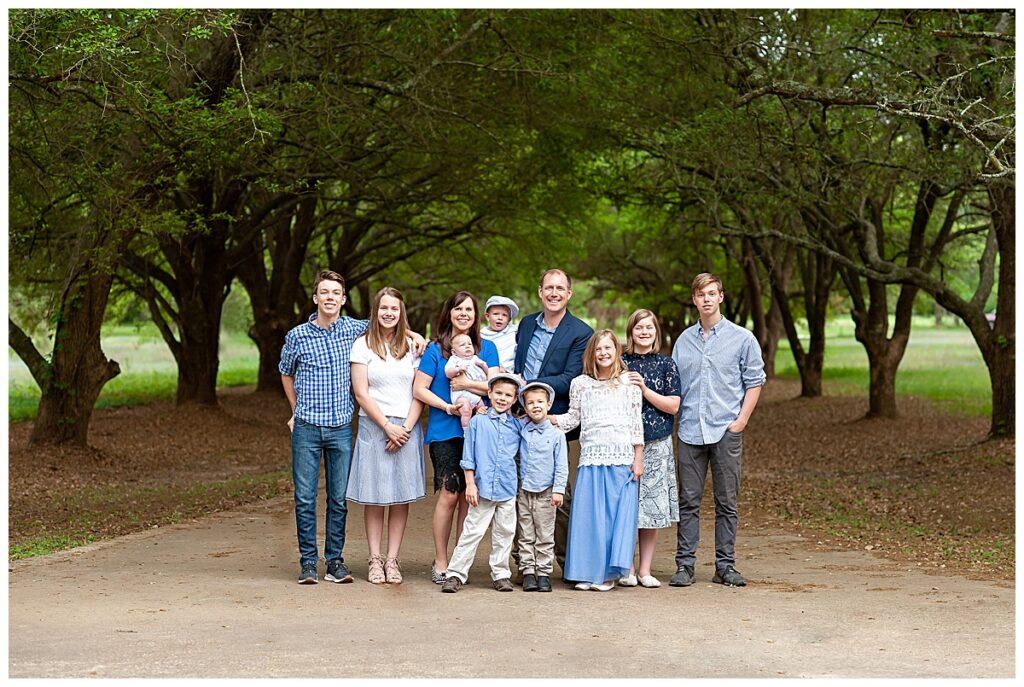 Those that have been following my blog for years, know that I took a much-needed break from blogging in 2019 when our 9th baby was born, however SO much has happened since then that I thought it was time for an update on what has been going on in our family and some of the high points as well as some of the very low times the Lord has taken us through. We have experienced new babies, a wedding, fun family experiences and trips as well as some tragic losses and difficulties…
I'm going to divide the update post into 4 separate posts divided by year, so this is Volume #1 where I left off in 2019 so you can get a peek of our new baby we had that year (the following years brought more babies, a wedding and all kinds of adventures, so be sure to check those out when the new posts are published)!
Below each set of pictures I will explain what the picture is and more details on our year, so scroll on down to read and see more glimpses into our everyday life!
If you are new to my blog, welcome!!! I'm Kristen (Jane is my middle name after my Grandmother) and I'm a wife to Kyle and Mama to soon to be 11 sweet blessings, plus a grandmother to an adorable new addition from my son and his sweet wife. You can read more on my ABOUT page here-
A brief synopsis of some of the events of 2019…
Raleigh was born almost two weeks early and weighed a whopping 10 pounds (apparently my body doesn't know how to grow tiny babies as all of our 9 kids have been big when they were born, and this explains my sciatic pain I experience each time I'm pregnant…thankfully the bundles of JOY are totally worth it!). Raleigh is such a sweet fella and the whole family was crazy about him when he was born! See all the adorable pictures of our sweet chubby fella below!
Shortly after Raleigh was born, my mother passed away under tragic circumstances. That was a difficult time, but the Lord was faithful and brought peace in the midst of the tragedy surrounding her death. You can see some pictures from her burial and memorial service as well as a scripture that my friend painted that we buried with my mom.
In 2019 we transformed our back yard from a muddy mess into the lovely backyard that we enjoy by adding a brick patio with an English hedge garden ( a long-time dream of mine has been to have an English hedge garden and my husband made my wishes come true!), flowers and new grass. You definitely will want to see the pictures of the "pond of mud" that was our back yard and the kids covered from head to toe in mud below! You'll also see a few pictures of the patio set up with tables and decor for our annual Neighborhood Potluck dinner we have hosted at our home for many years.
We got a new kitty that the kids named Oreo. I also celebrated a friend's birthday with another friend on our new patio in the back yard with one of my favorite blog recipes of the Strawberry Cheesecake Parfaits. Not only are they delicious but they are so pretty to serve! Check out the recipe here and the pictures below!
I was honored by a reporter from our local newspaper who unexpectedly contacted me about writing a story on our family for their Mother's Day edition. To include with the article they sent out a photographer to come capture some of our daily activities, such as what it looks like to homeschool this many kids, making our favorite homemade bread together (my Sprouted Whole Grain and Honey Bread recipe from my blog found here) and snuggling on the couch, which is a regular pastime here in our home. You can see what the photographer captured below.
We also took a couple of fun trips. One trip was with Kyle's family to San Antonio to visit the Alamo, the Riverwalk downtown, the Tower of Americas and to spend a day at Sea World and Aquatica. We took the second trip in December as it was our kids Christmas Present. It was a cruise to ports-of-call in Mexico with Kyle's mom and my Dad and his wife. In total, there were 14 of us and we had an absolute blast! We were able to affordably take this trip because Royal Caribbean had a special where the kids sail free and the adults were buy one get one half off! We would love to take another cruise in the future since, not only was it great fun for all, but it was surprisingly affordable for such a large group!
2019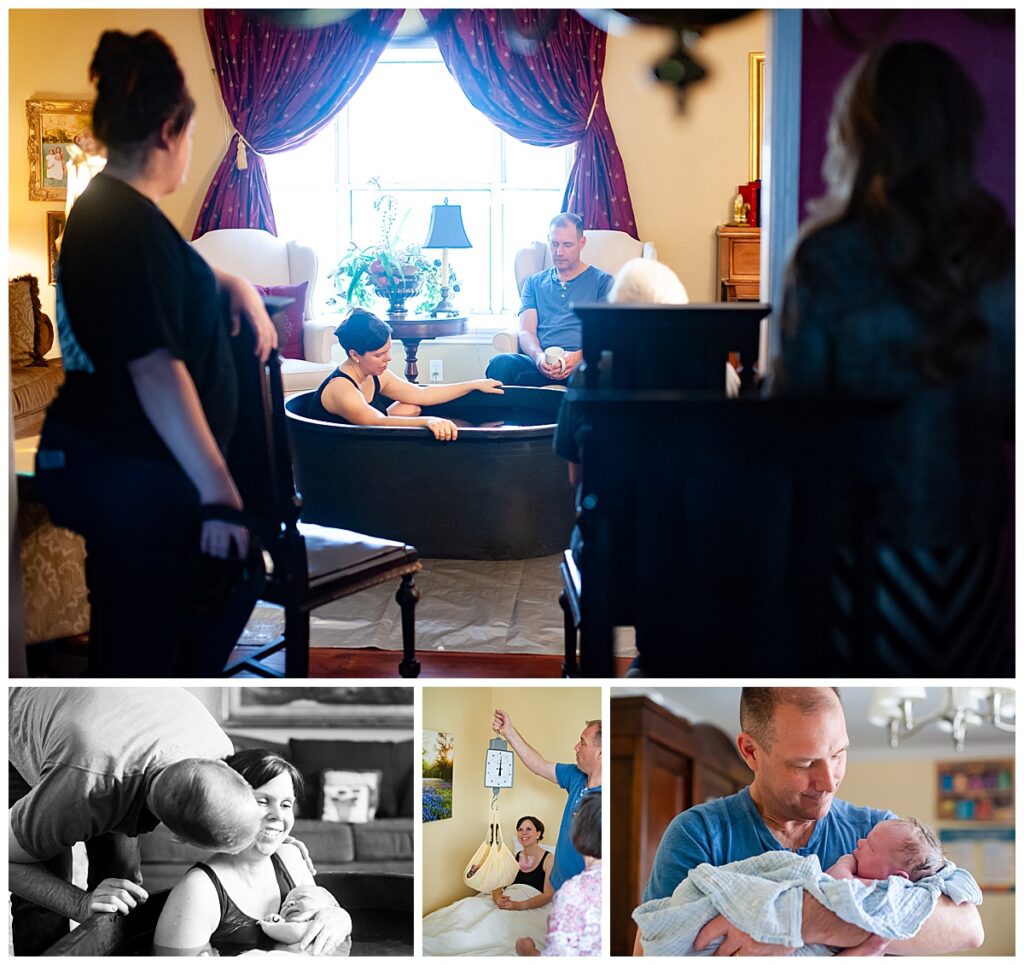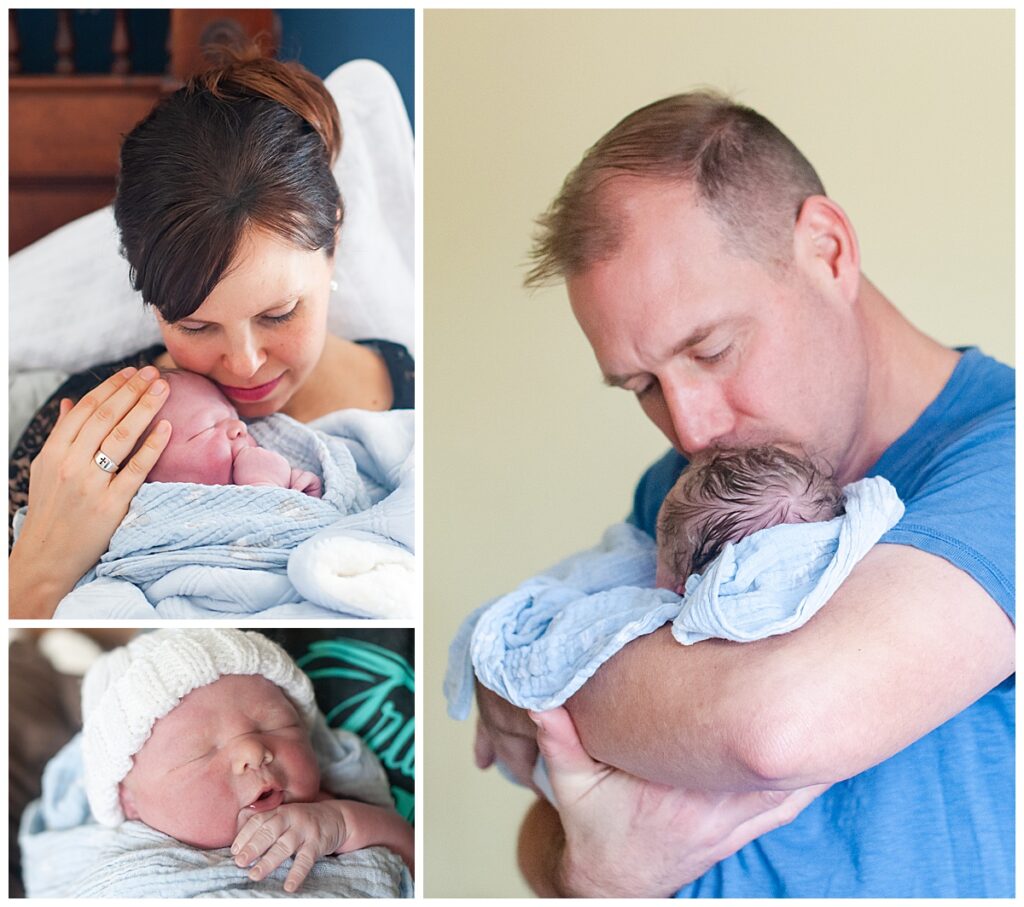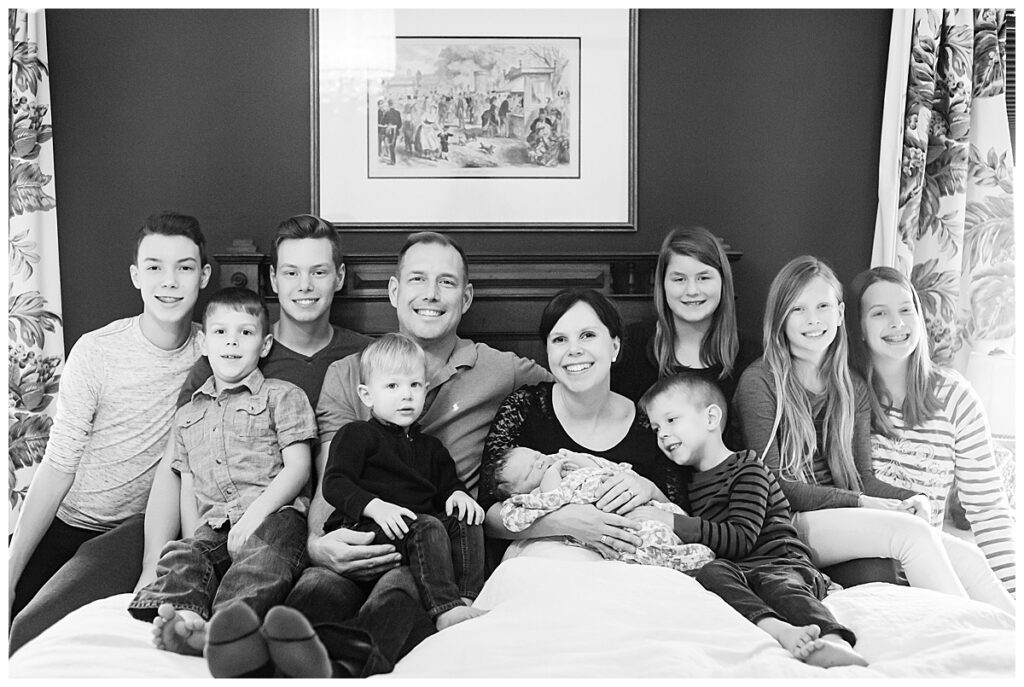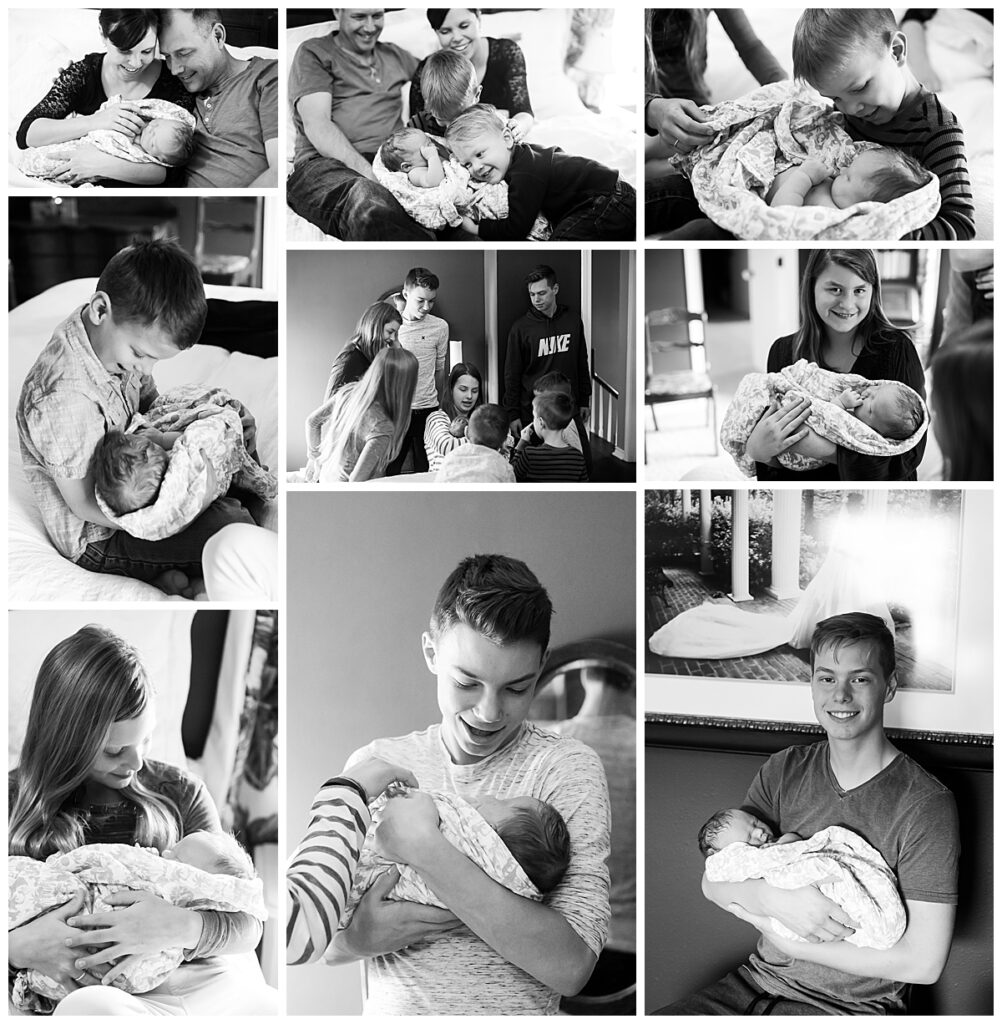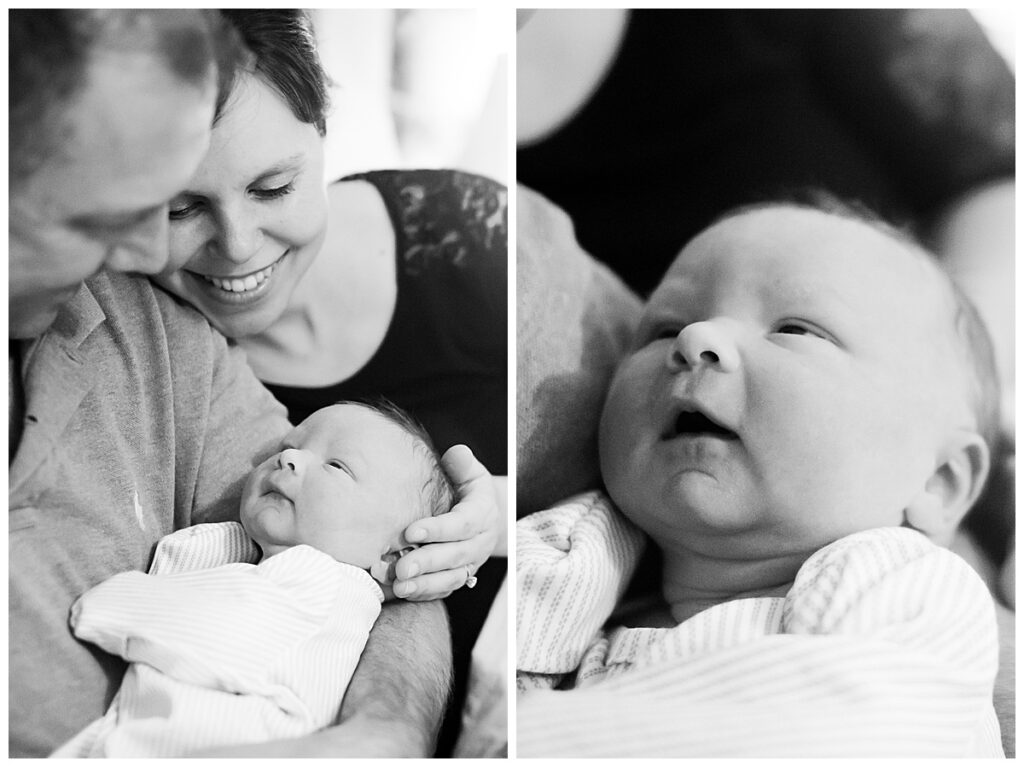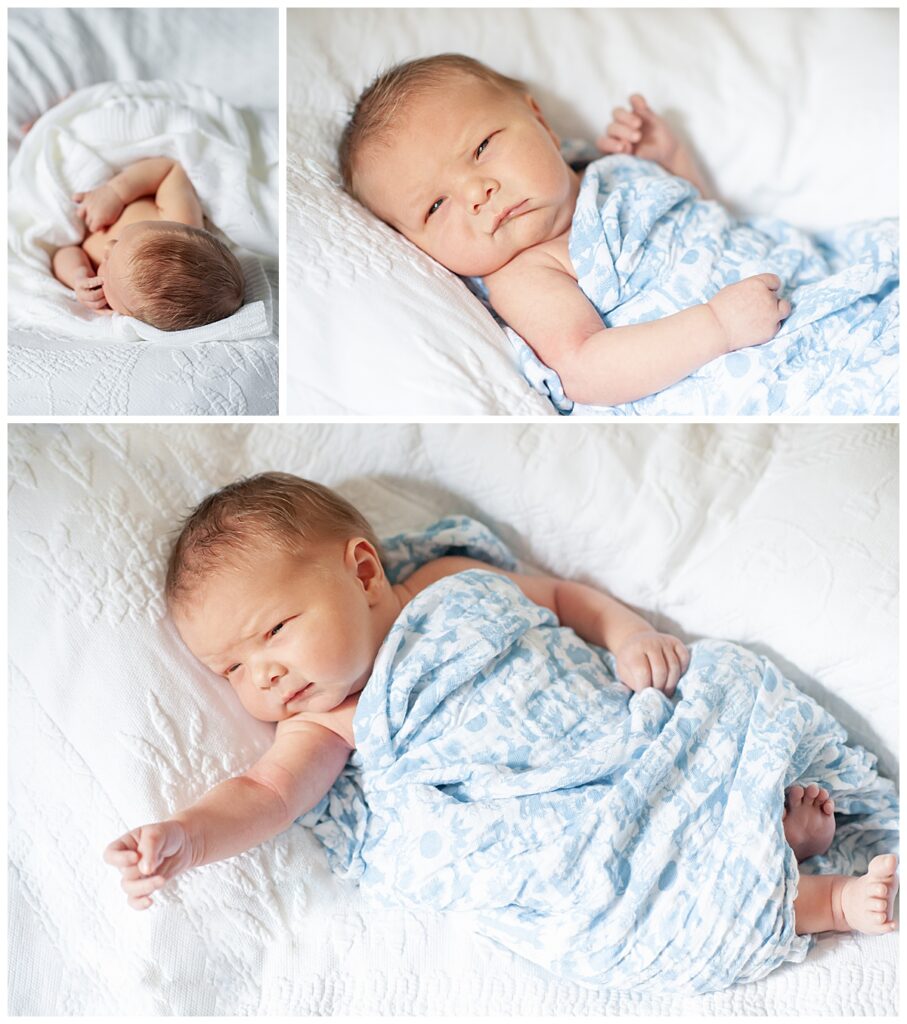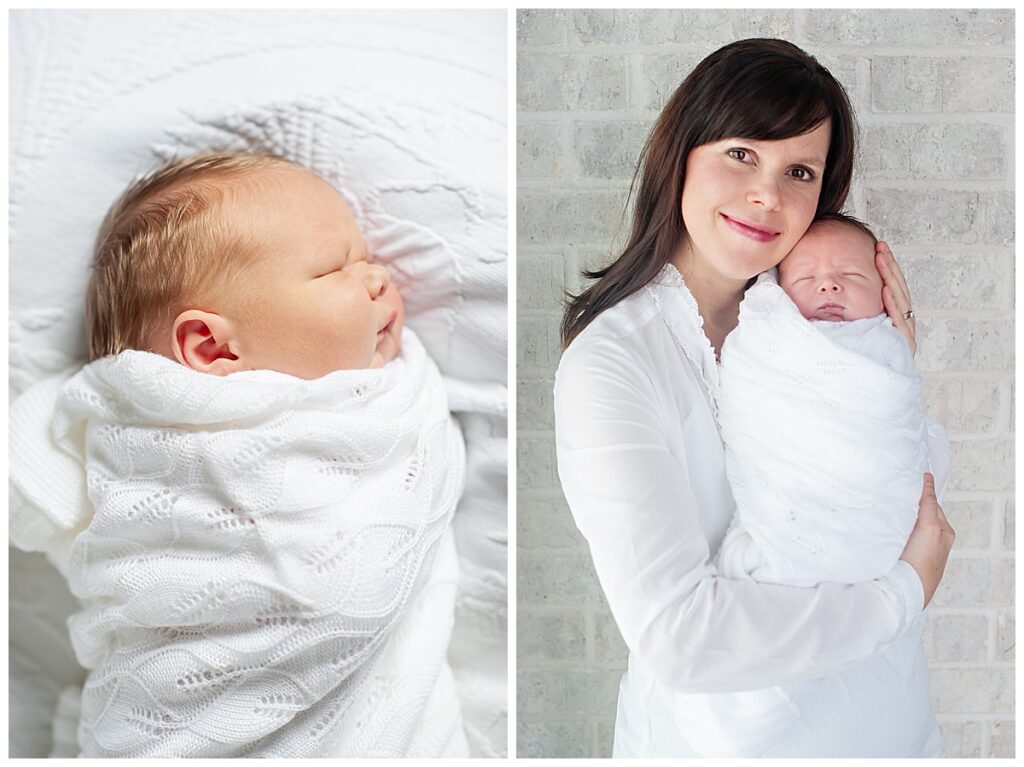 Annual family portrait taken in bluebonnets from heirloom seed aquired from my grandmother 40 years ago!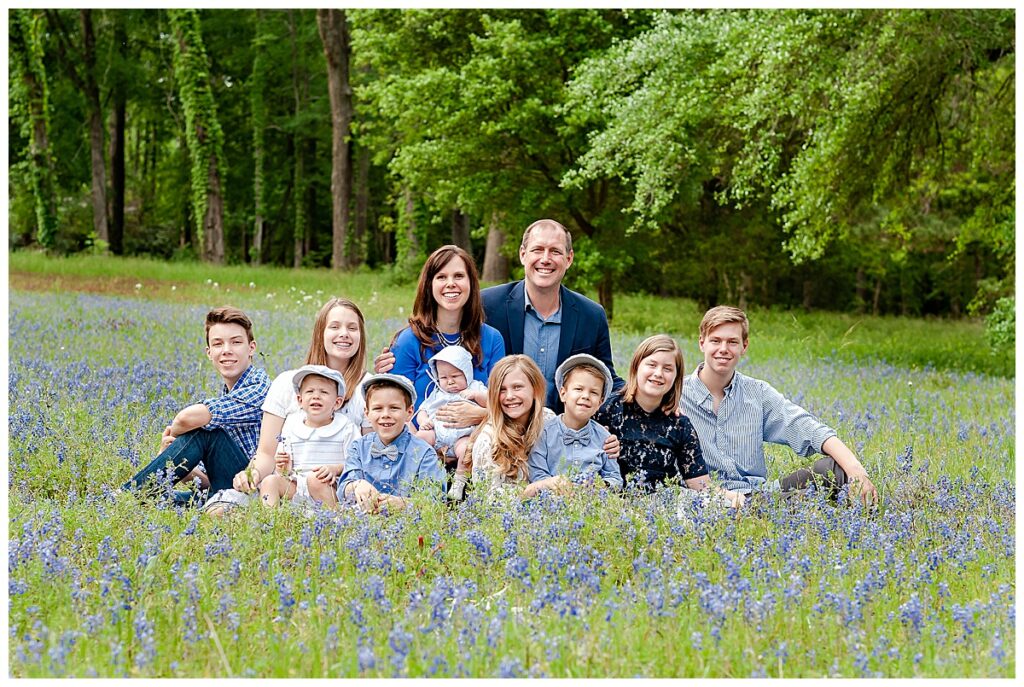 Yearly portraits I took of the kids in yellow wildflowers!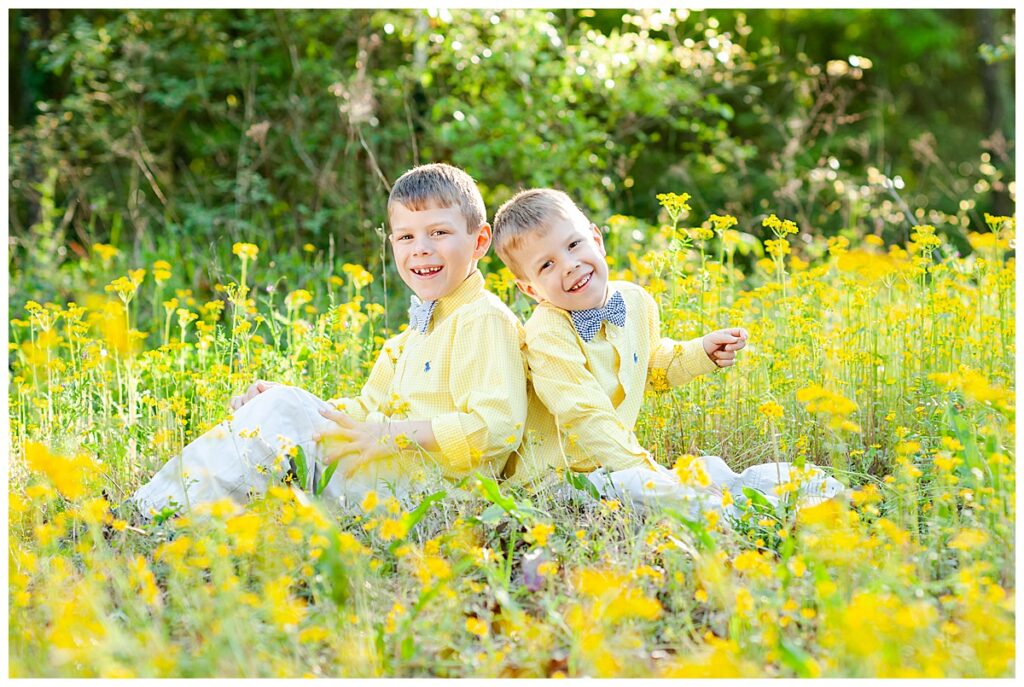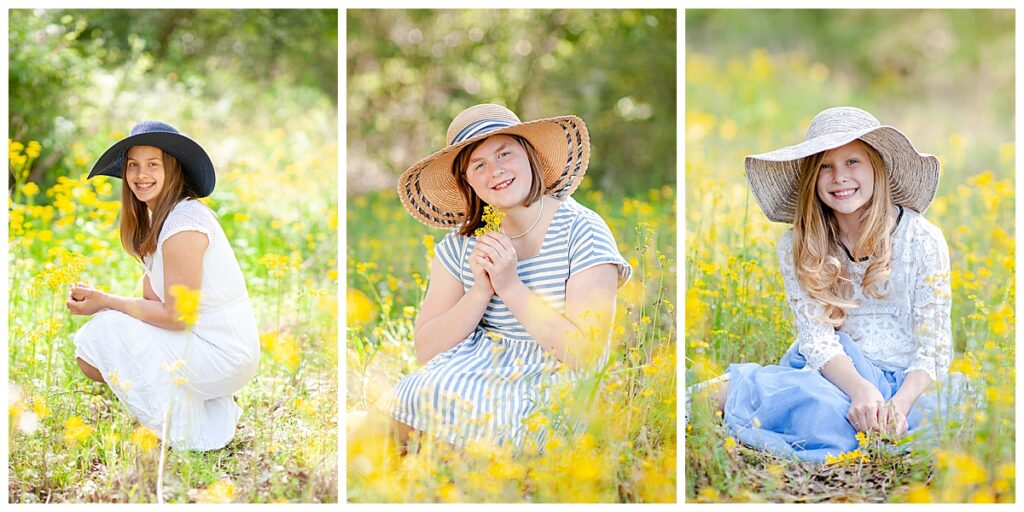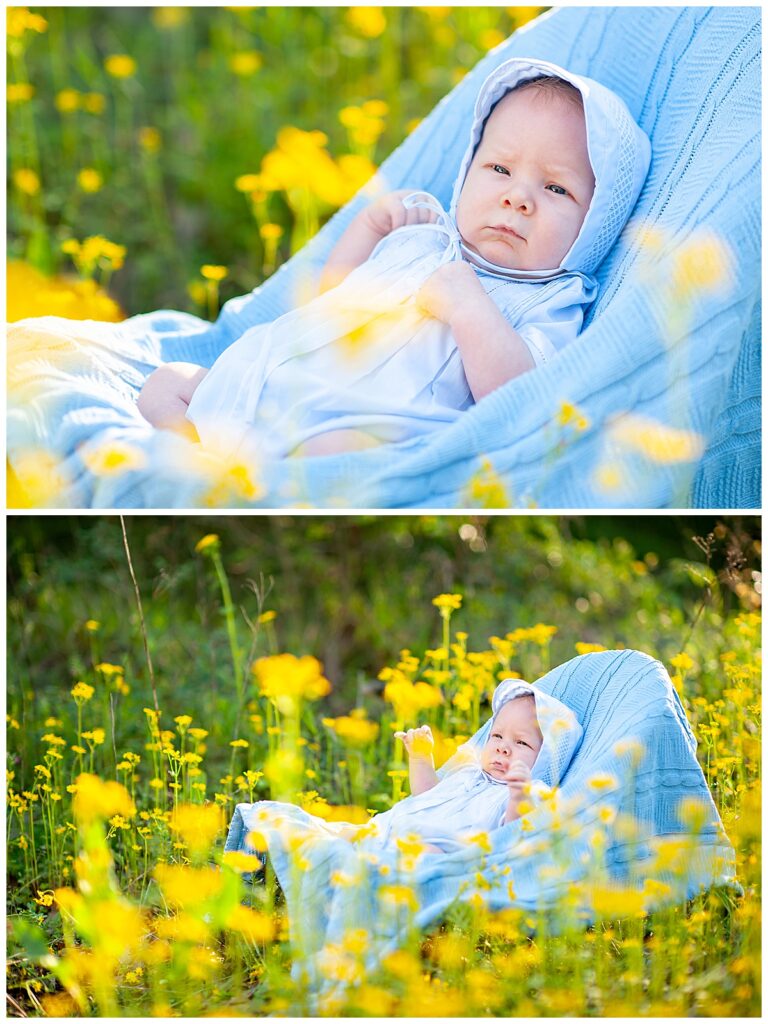 Lots of love for new baby brother Raleigh!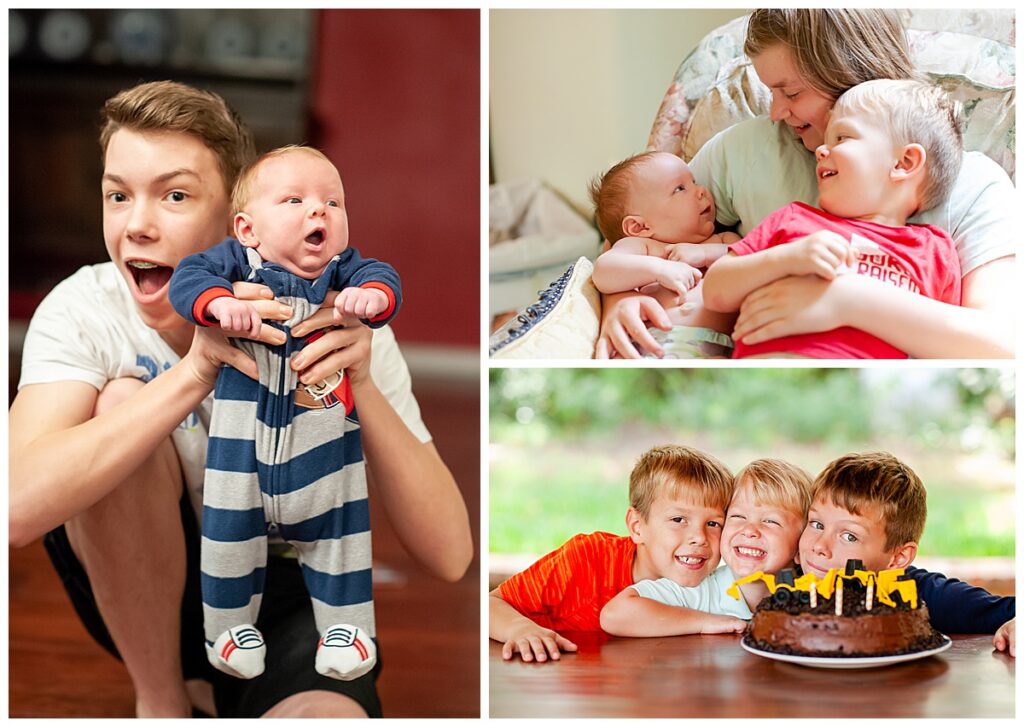 New kitty "Oreo"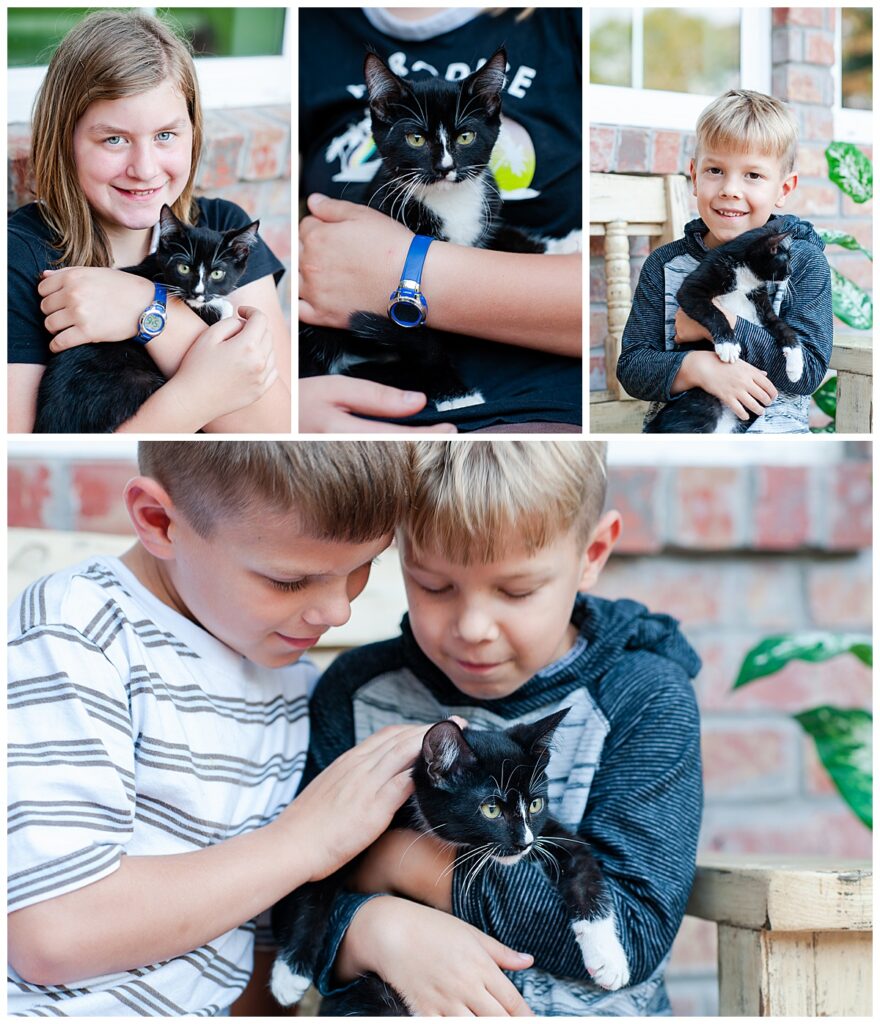 Our yard was basically a pond of mud during the construction of our new brick patio in the back yard! The kids had a blast in the mud, as you can see!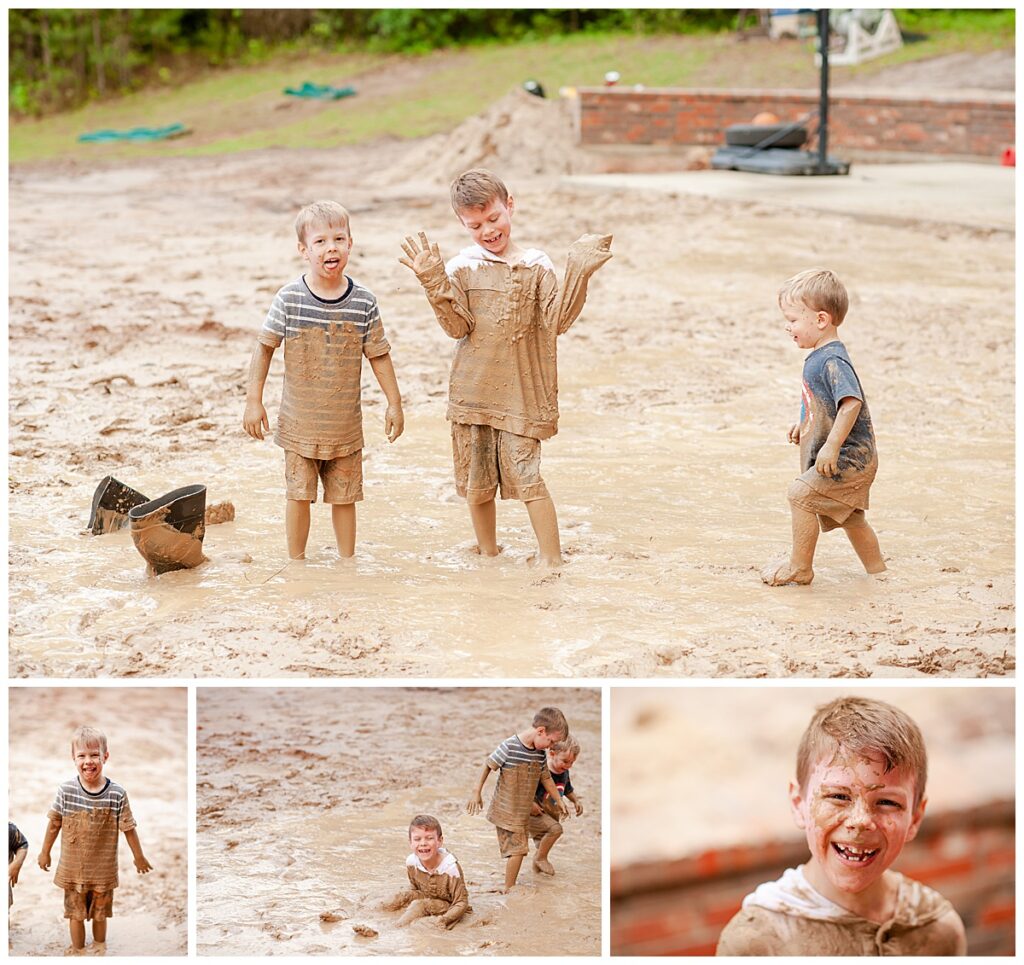 After the construction of our new brick patio in the back yard once the grass and our English hedge garden and flowers were planted!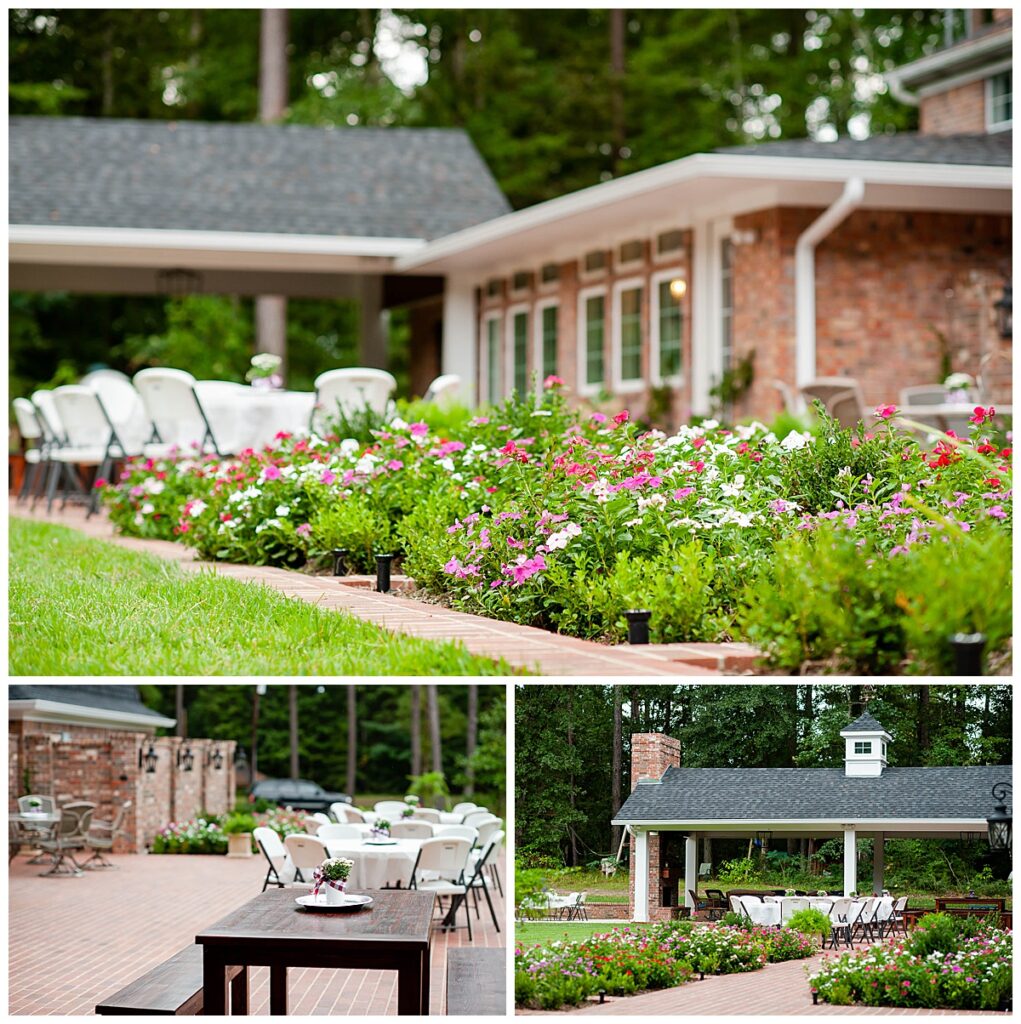 Birthday celebration for my friend Lisa on our new patio with our friend Natalie. We enjoyed one of my favorite healthy treats from my blog called Strawberry Cheesecake Parfaits.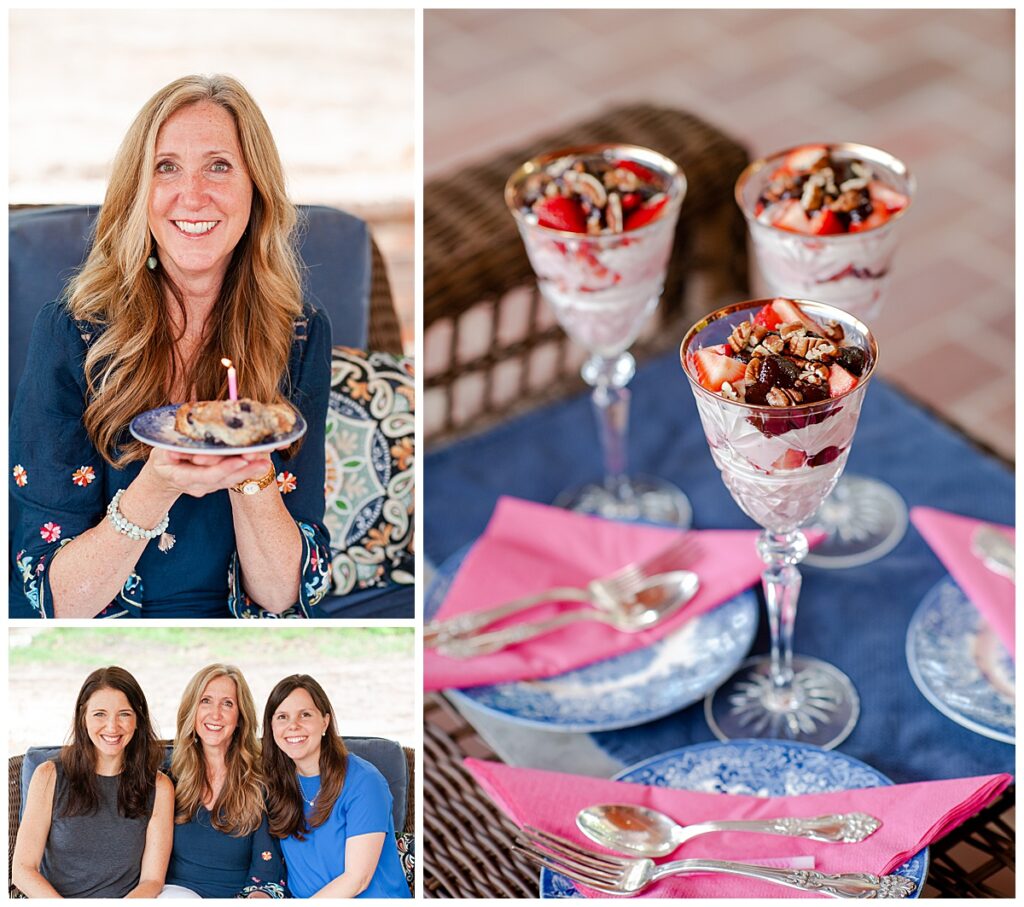 The burial of my mother along with a special scripture painting my friend Nancy did as well as some flowers from my mother's memorial service.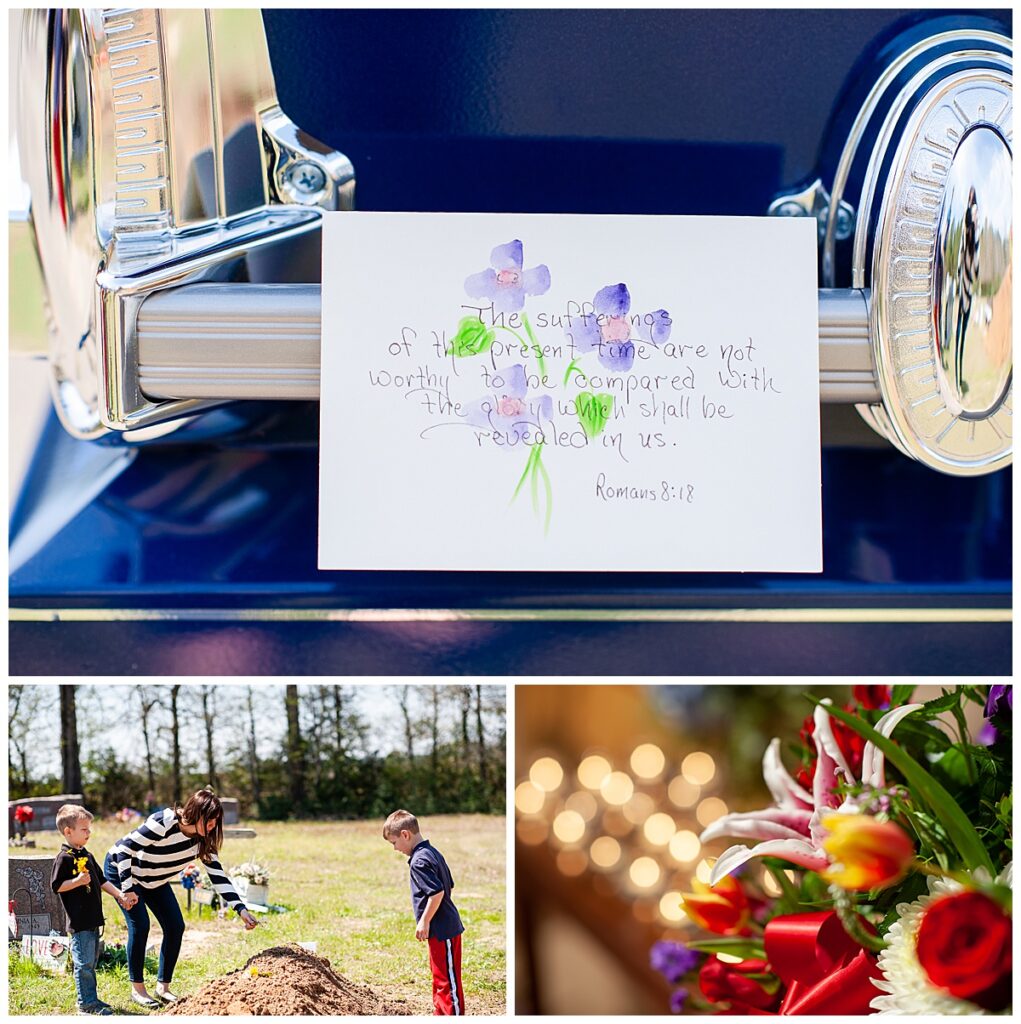 Pictures of our daily life the newspaper photographer took for a special feature about our family for Mother's Day.
The kids are helping me make our favorite healthy bread recipe from my blog called "Sprouted Whole Grain and Honey Bread". Be sure and check out the recipe on my blog here as well as the YouTube video showing exactly how I make it here!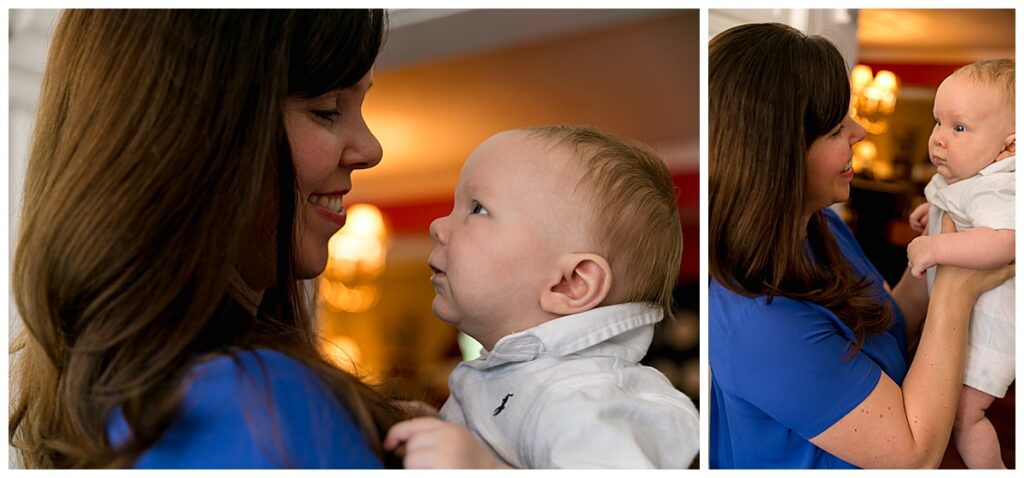 Raleigh turns six months old!
Our Trip to San Antonio with Kyle's family.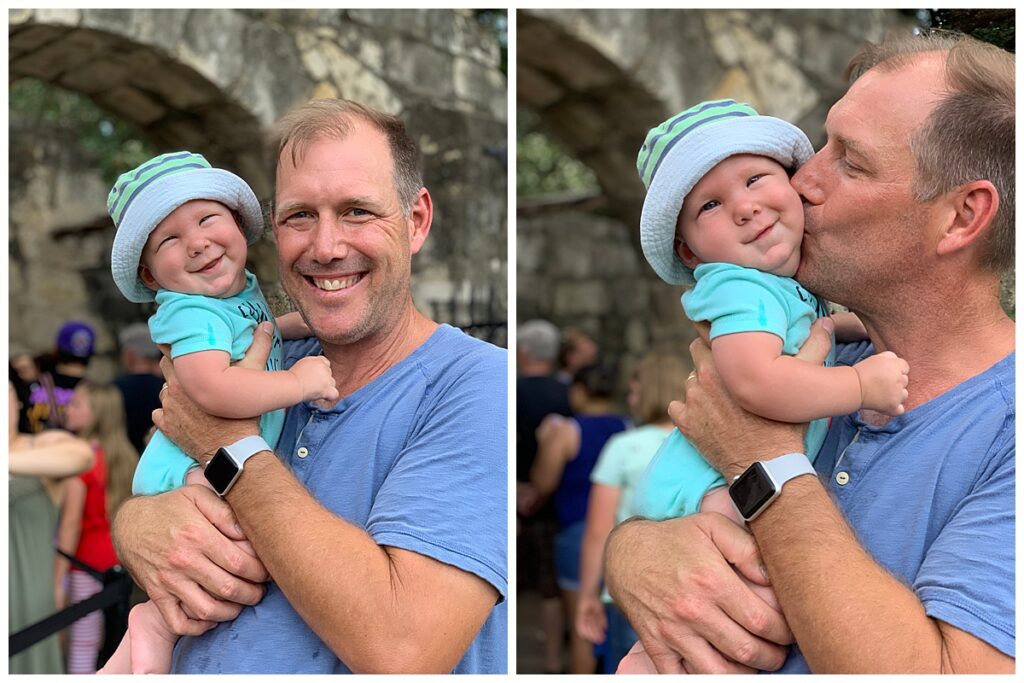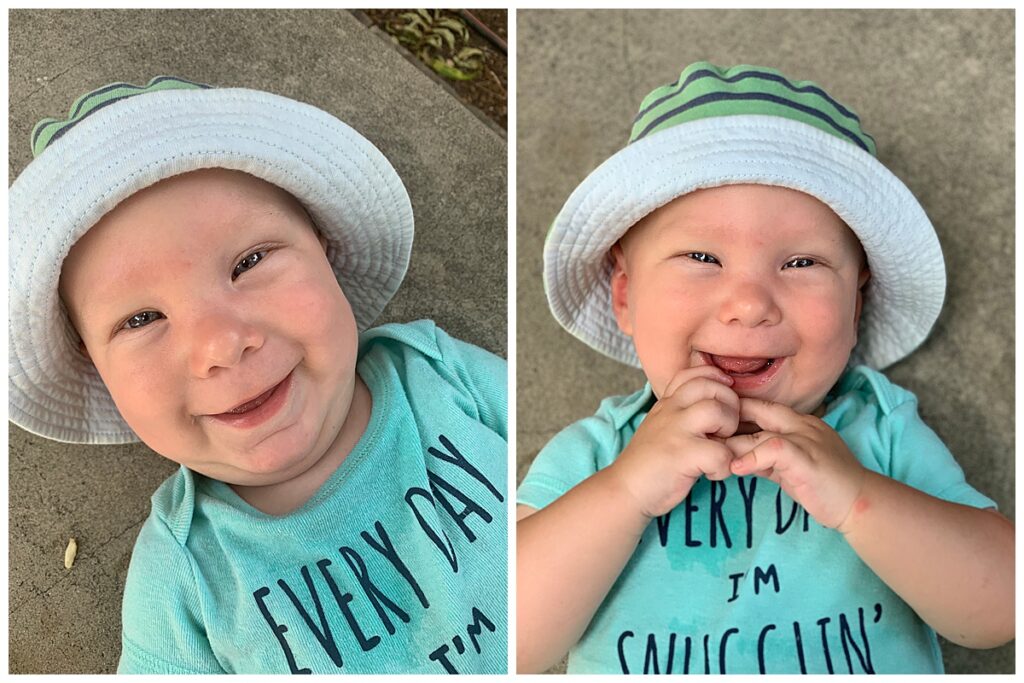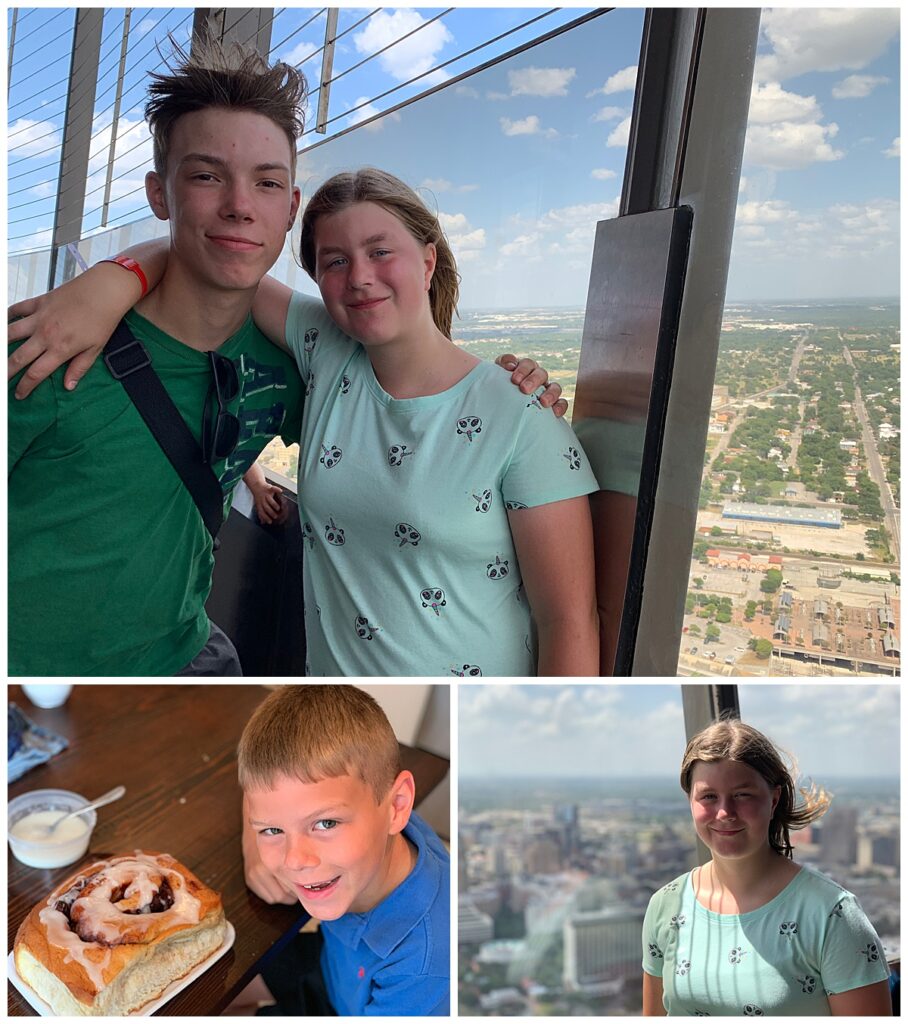 Our Cruise to Mexico for our family Christmas gift!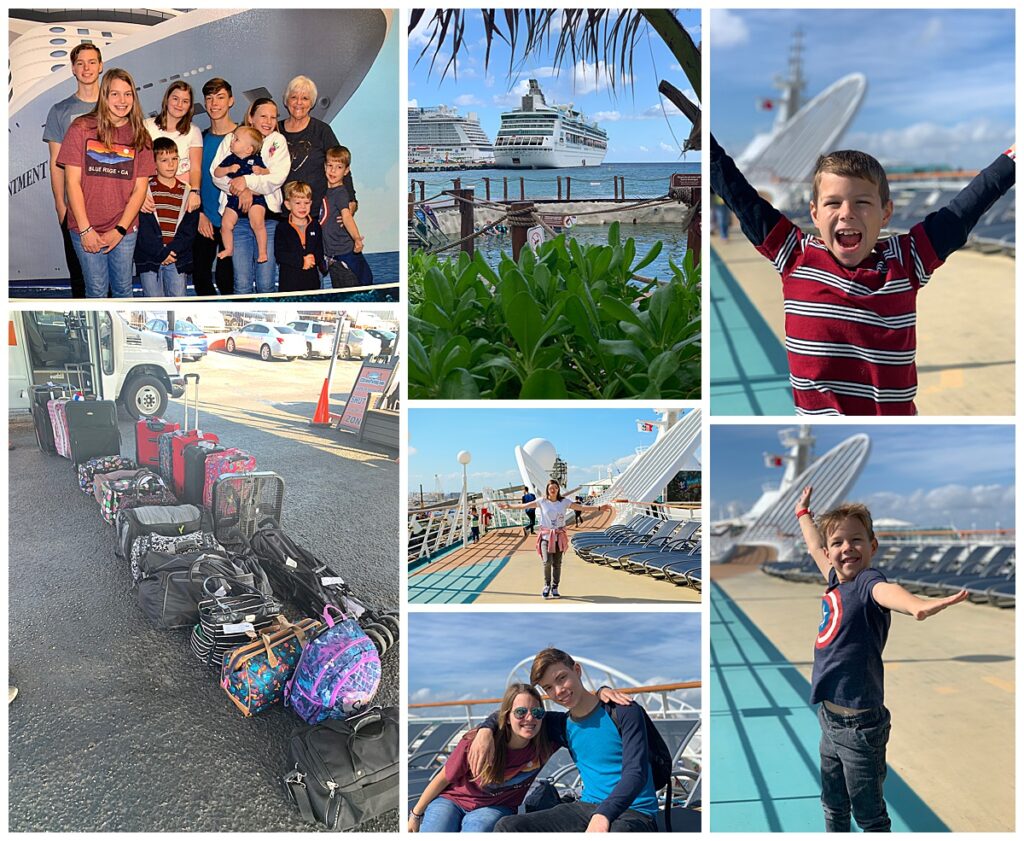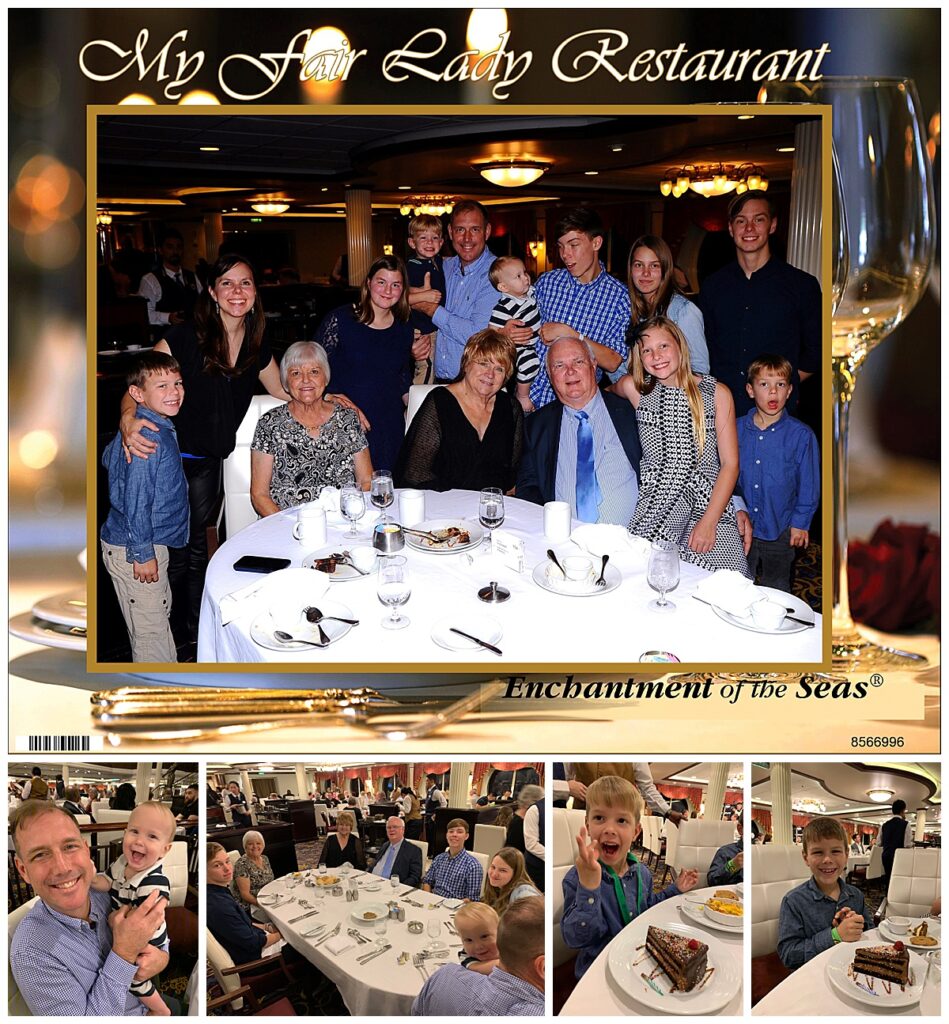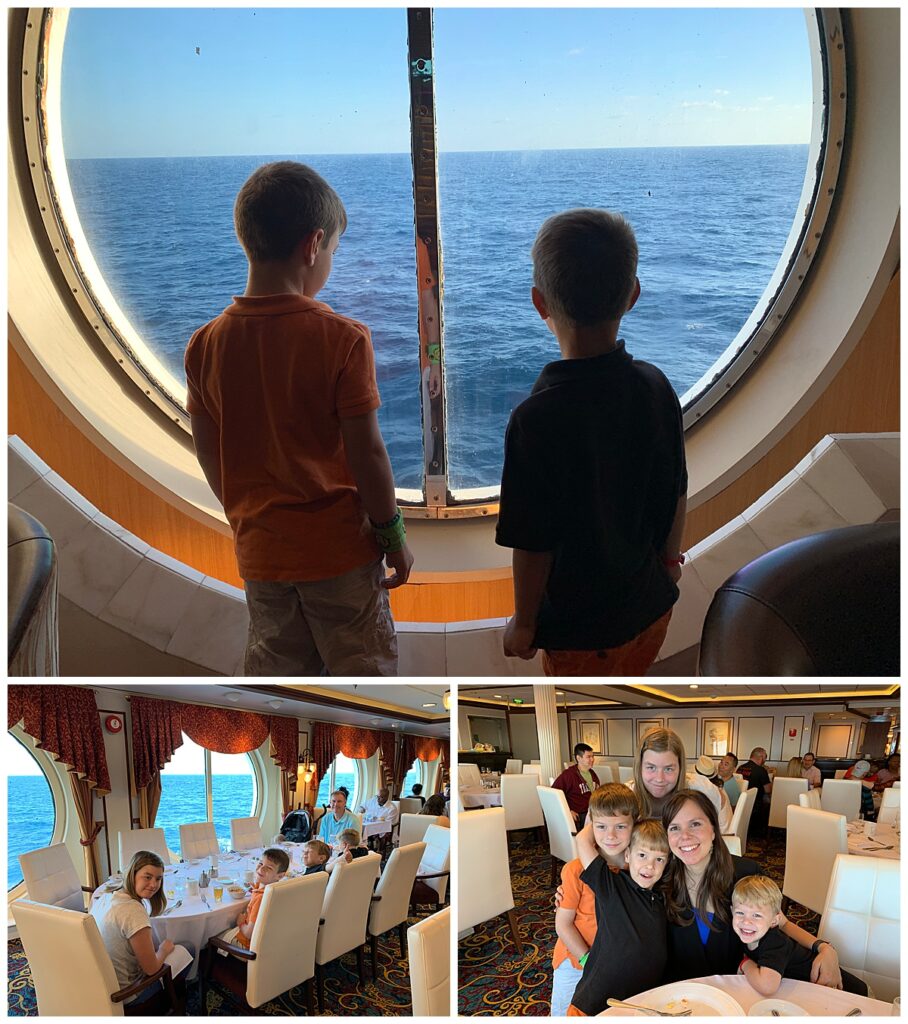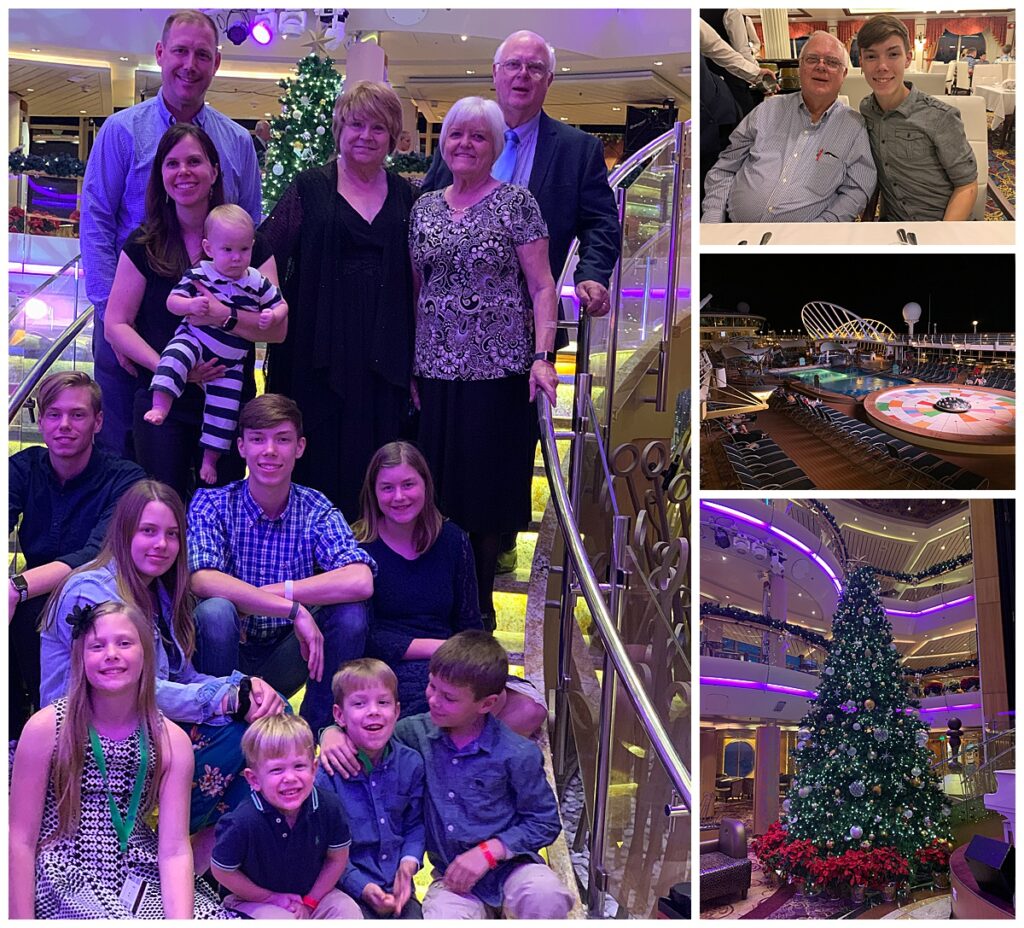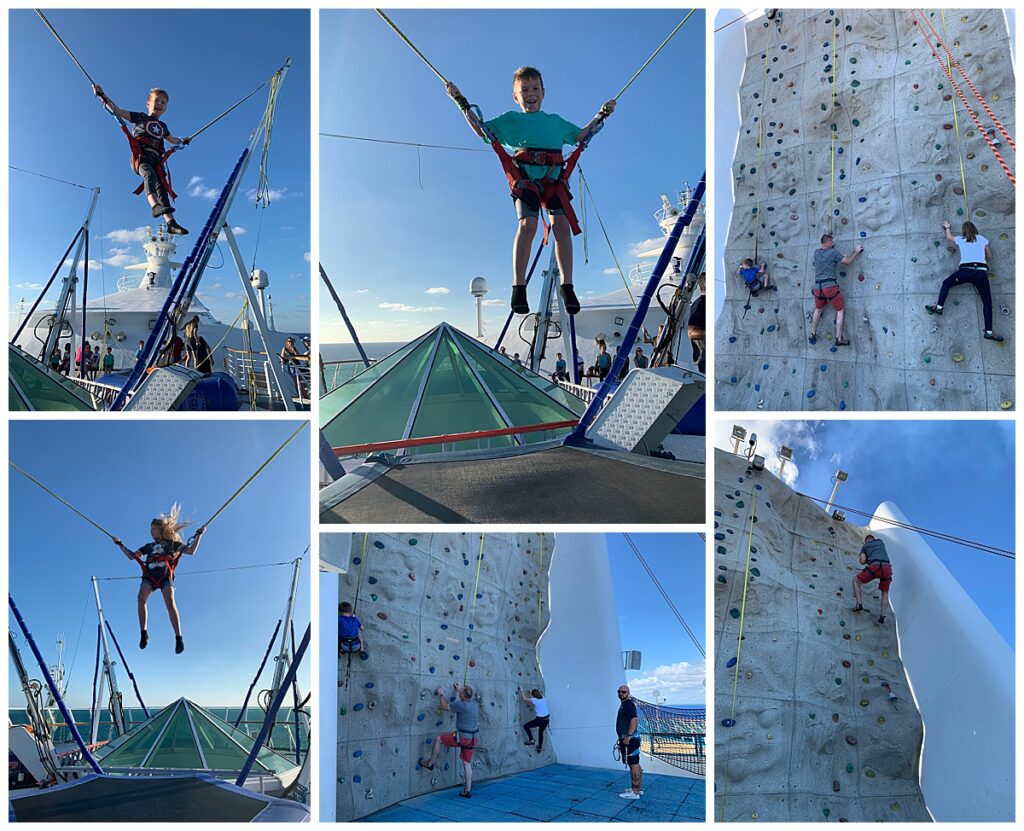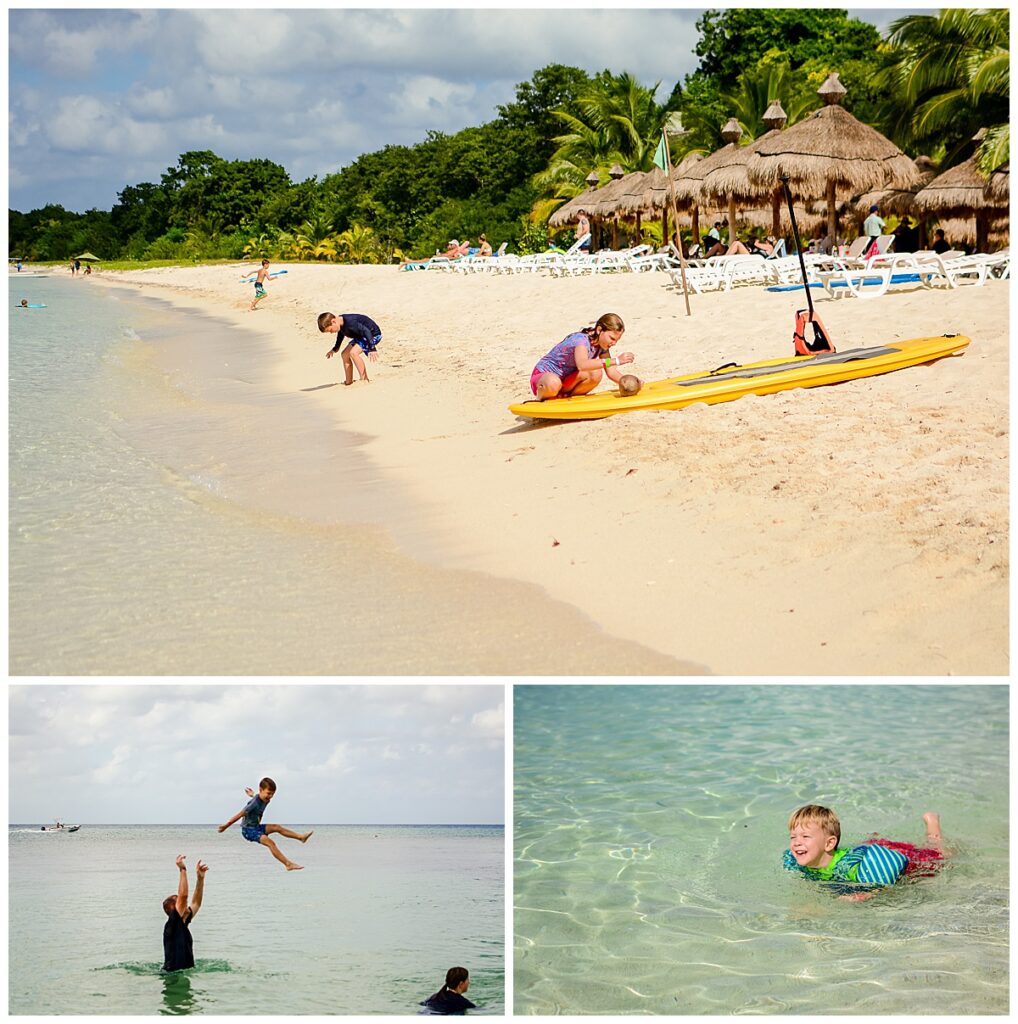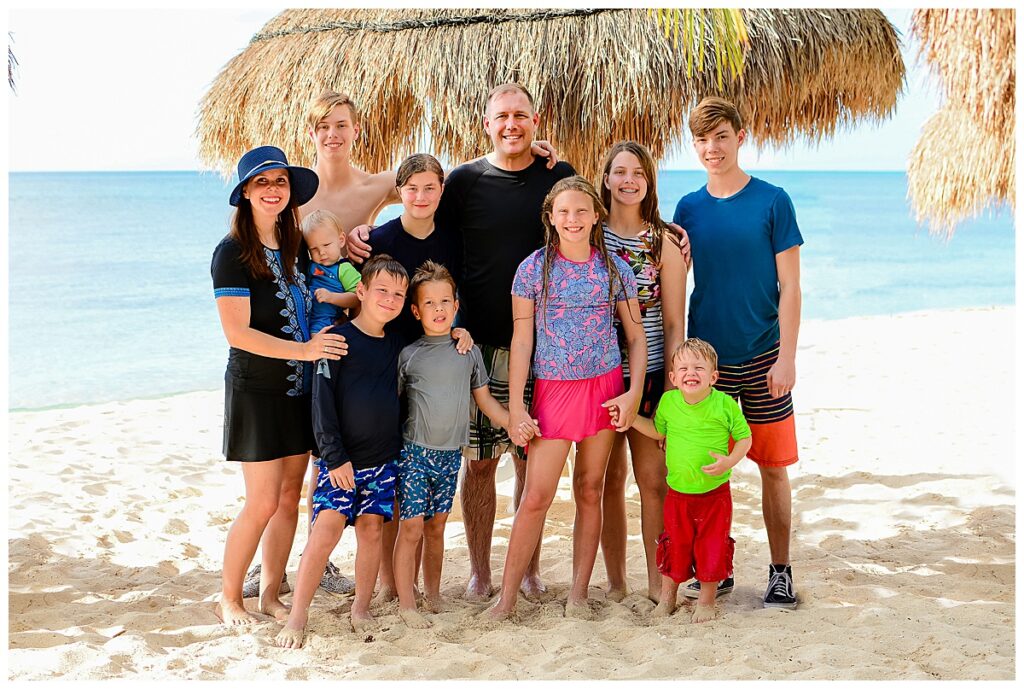 In conclusion of 2019…
Over all, aside from my mother passing away, it was a really lovely year and we are so grateful for the new baby boy, the time we could spend together making memories as well as the Lord's goodness to us! Be sure to check out my next blog post about 2020 where I go into more of the losses and hardships as well as some exciting and unexpected things that we did that year! You'll find that in the up-coming Volume #2 Mega Hay Family Life update post, so be looking for that soon!