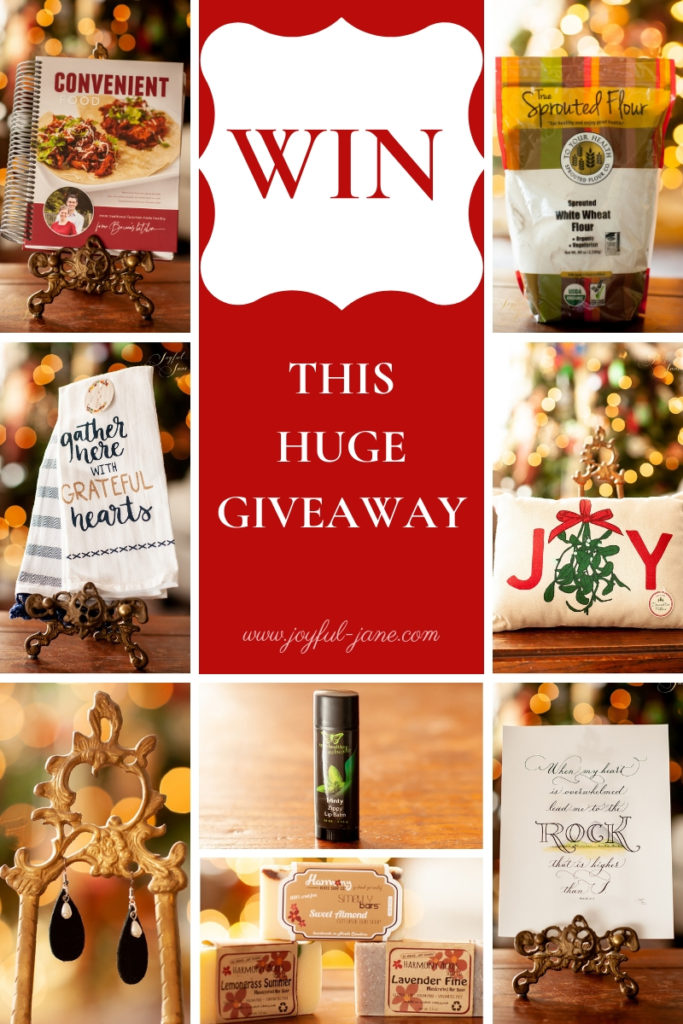 It's that wonderful time of year again where I give away a huge collection of some of my favorite things in this awesome Christmas Giveaway!!! This is Joyful Jane's third year to do this awesome giveaway and I hope that it really blesses the chosen winner!  Read and browse the pictures below to see all of the goodies I am giving away this year!
Here is a list of what I am giving away and below are tons of pictures and details about each item-
Hand-painted and hand-lettered scripture print or set of notecards by Joyful Jane
Briana Thomas Burkholder's brand NEW cookbook Convenient Food with over 400 healthy and delicious recipes
Pair of handmade leather and pearl drop earrings from Cherry Hill Creations
5 lb. Bag of White Whole Wheat Sprouted Flour from the To Your Health Sprouted Flour Co.
Your choice of a bar of natural handmade soap from the Harmony Acres Soap Company
Set of two pretty tea towels
Minty Lip Balm from the Trim Healthy Mama Company
Festive JOY decorative pillow
1.  Your choice of one hand-lettered and hand painted Scripture Print or one set of Scripture Note Cards by Joyful Jane!


Calligraphy has been a passion of mine since childhood and my love has continued to this day!  Each of these designs was hand-lettered in my calligraphy and hand-painted in watercolor by my talented friend, Nancy.  You can see all of the designs below and order for yourself,  friends and family here in my ETSY shop.  These designs were made as a result of going through some very difficult times in my life in recent years and you can read the story behind several of the prints on my posts "Dwell on the Lovely" , "The Lord Will Perfect that Which Concerns Me", "The Rock that Changed my Whole Year" and "A Year of Brokenness"
These and more can be purchased in our ETSY shop HERE-
2. Briana Thomas Burkholder's brand NEW cookbook Convenient Food!

My blogging friend and fellow food lover, Briana Thomas Burkholder of Briana-Thomas.com has just come out with a brand new cookbook called Convenient Food and, I am excited to be giving away one of her cookbooks here on Joyful Jane!
Briana's cookbook can also be purchased on her website-
I've been making Briana's recipes for years and I have enjoyed cooking out of her first cookbook called Necessary Food.  All of her recipes are healthy and perfect for those following the Trim Healthy Mama lifestyle.  This new cookbook, Convenient Food has over 400 recipes and pictures for almost every recipe.  Below is an excerpt from Briana's website with more details on the book plus she also has a youtube video that goes more in-depth on the cookbook that you can also watch on her website:
"Remove far from me vanity and lies: give me neither poverty nor riches; feed me with food convenient for me." (Proverbs 30:8)
SPIRAL BINDING | HARD COVER | 400+ RECIPES | 518 PAGES
PICTURES OF NEARLY EVERY RECIPE | BAKING TIPS
SEPARATED BY FATS & CARBS WITH FUEL TYPES CLEARLY MARKED
"Convenient Food chronicles one young woman's personal journey as she transitions from a single girl cooking for a family of six to a married woman cooking for two. Improved technique, fresh ingredients, and a more balanced calorie approach mark a maturation in Briana's culinary journey. In this book you'll find traditional Mennonite favorites made healthy, but you'll also find Briana's unique take on ethnic cuisines – and a healthy dose of ice cream, of course! All of these recipes are free of refined sugar and white flour, separated by carbs and fats, and suited for a low-glycemic diet. With its emphasis on easy recipes and budget-friendly ingredients, this book will become a valued resource in your kitchen."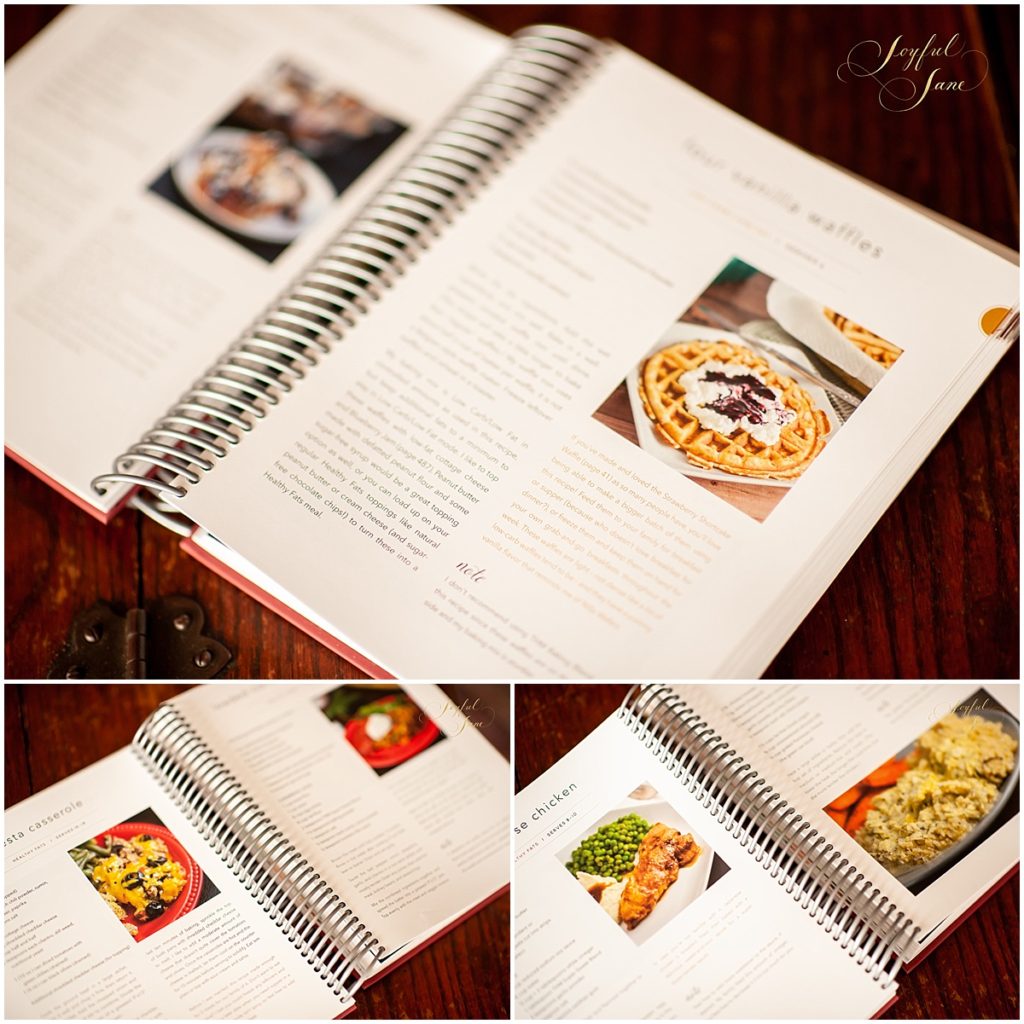 I love how Briana's cookbook is color-coded by food type sections, which really helps one find what you want easier.  It also has a great spiral binding so that the cookbook stays open to the recipe while you are cooking.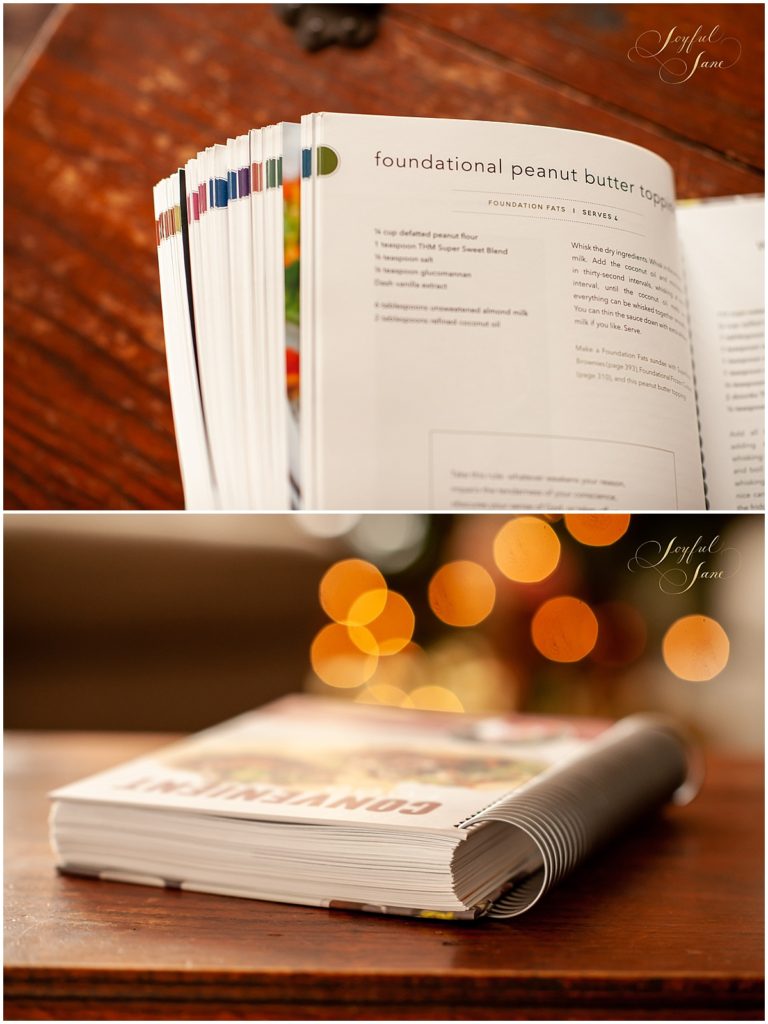 Another great feature is that it has preview pages of each section with a list of all of the recipes in that section. I find this extremely helpful!
The last thing I am especially excited about in her new cookbook is that it has a HUGE section of main dishes and proteins.  This is what is most useful to me for everyday life cooking as opposed to being heavy on the desserts.  Her first cookbook did not disappoint and I am so excited to start working my way through this one also!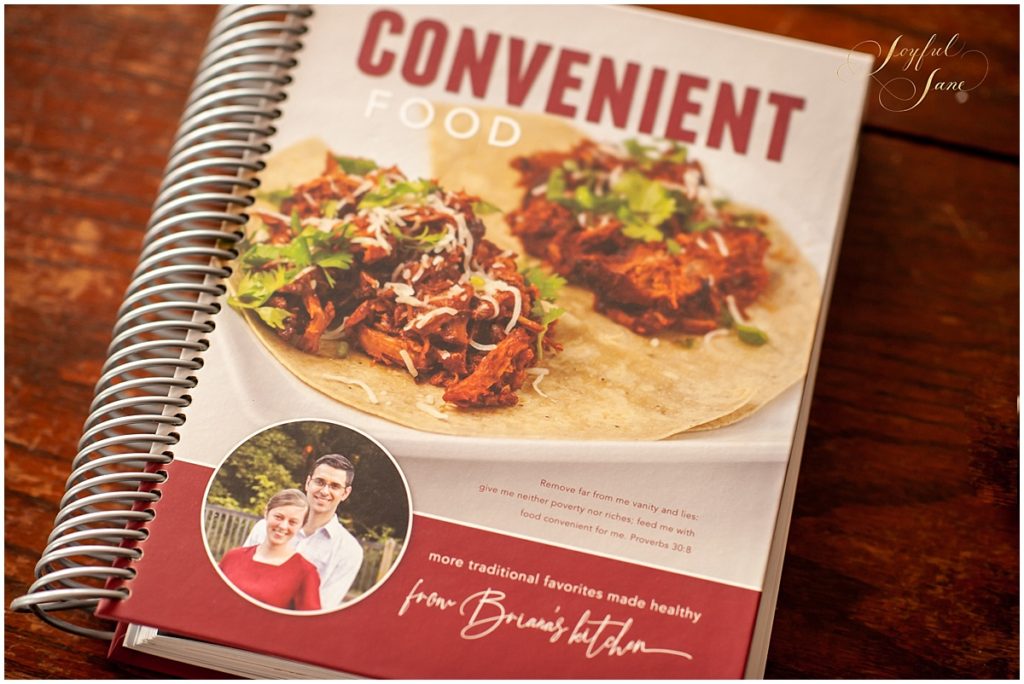 3. Pair of handmade leather and pearl drop earrings from Cherry Hill Creations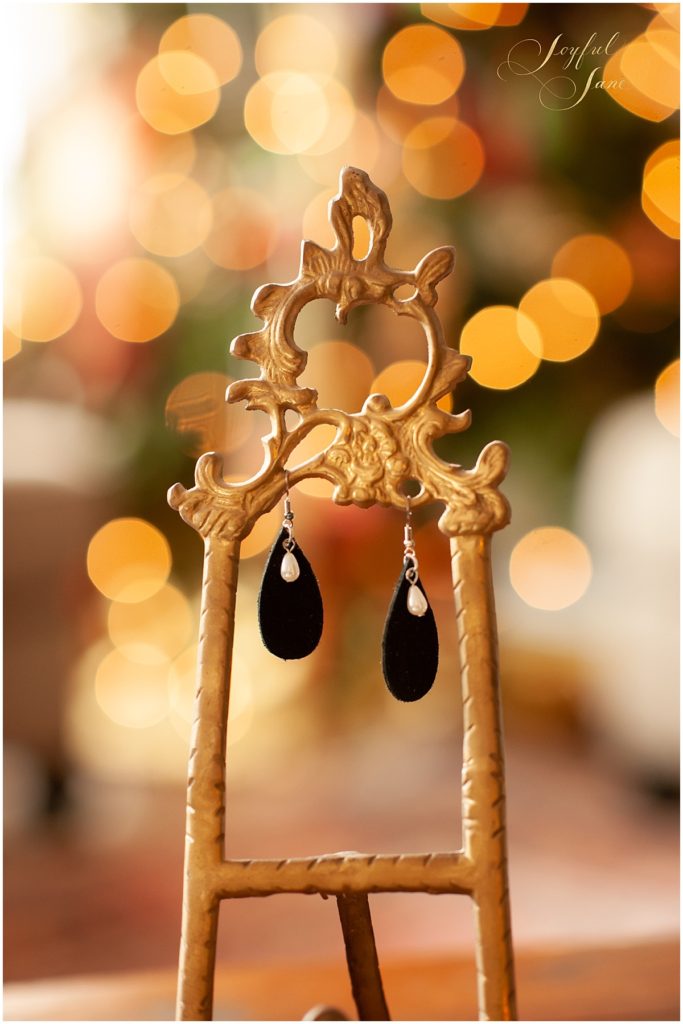 My friend, Dee and her daughter, Cheryl have started this company to help single mom's.  Dee's daughter, Cheryl, was Pregnant at 17 and raising her first child while graduating High School and College. Cheryl Stewart has seen first-hand the challenges of being a teen mom.
Now, she has put aside her accounting career to join forces with her creative jewelry designing mother and Pastor's wife, Dee Klund, to grow Cherry Hill Creations as a safe place empowering young single moms with jobs, courage and most importantly… hope.
Check out their many designs and order on their website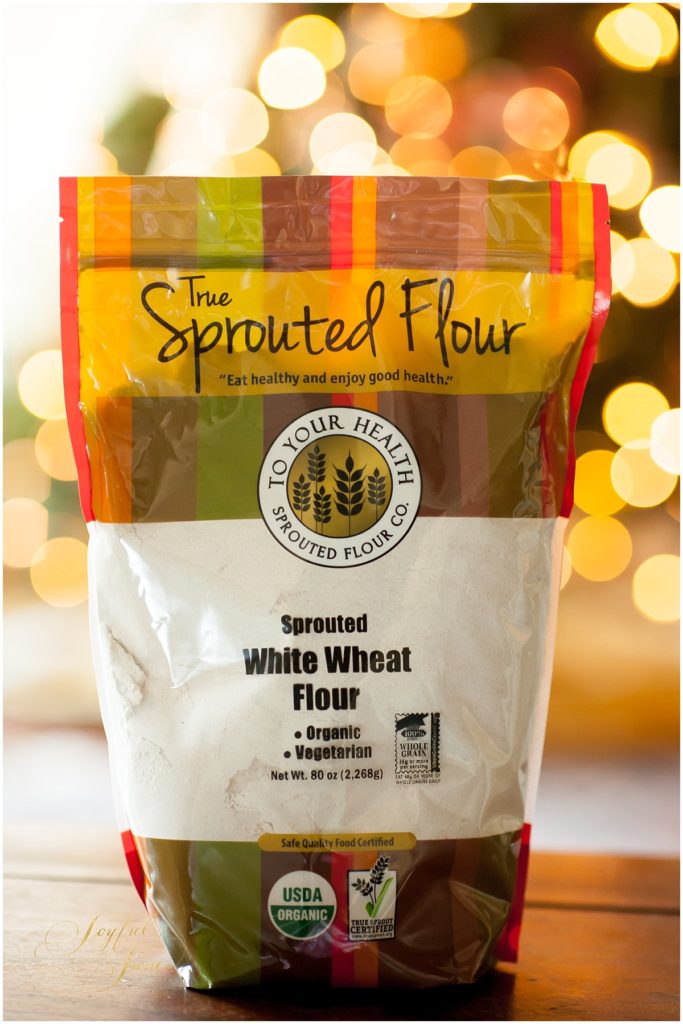 This is my very favorite company to order my sprouted flour from because it is a superior product in my opinion!  My bread and rolls rise higher and have a lovely fluffy texture when I use this White Whole Wheat flour!  I like to make my Easy Sprouted Whole Grain and Honey Bread, my Fluffy Sprouted Rosemary Rolls with Garlic Butter, my Easy Soft Sprouted Wheat Rolls and one of my FAVORITES is my Scrumptiously Soft and Fluffy Sprouted Cinnamon Rolls that would be perfect to make for Christmas festivities!  Try it out for yourself this month as the To Your Health Company is offering a 15% off coupon code GIFTS2018 for the month of December.
Get 15% off now on their website-
Also, in case you missed seeing my NEW sprouted bread making video you can watch it here on Youtube!
Pictured below are my Easy Sprouted Whole Grain and Honey Bread, my Fluffy Sprouted Rosemary Rolls with Garlic Butter, my Easy Soft Sprouted Wheat Rolls and my Scrumptiously Soft and Fluffy Sprouted Cinnamon Rolls that would be perfect to make for the holidays!


5.  Your choice of one bar of handmade natural soap from Harmony Acres Soap Company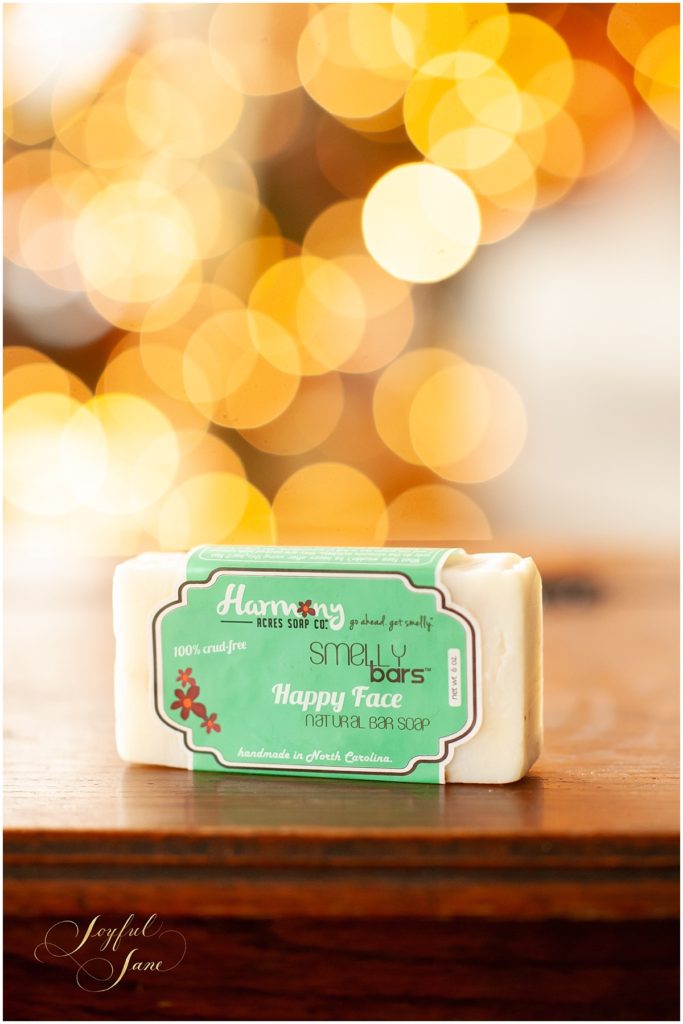 This company is owned by my friend Cory and she and her family have a passion for all things natural.  They make these lovely soaps and my daughter and I have both been using the Happy Face bar as our cleansing bar for over a year.  Their soaps last a really long time and smell amazing.  One of my favorite scents is the Sweet Almond, but they have Lemongrass, Lavender and many more to choose from. What I appreciate about their scents in the soaps is that they use natural things like essential oils. citrus and herbs to scent them instead of harmful chemicals like many companies use these days. They are offering a special promo code for Joyful Jane readers for 25% off your first order now through the end of the month of December.
Get 25% off your first order now-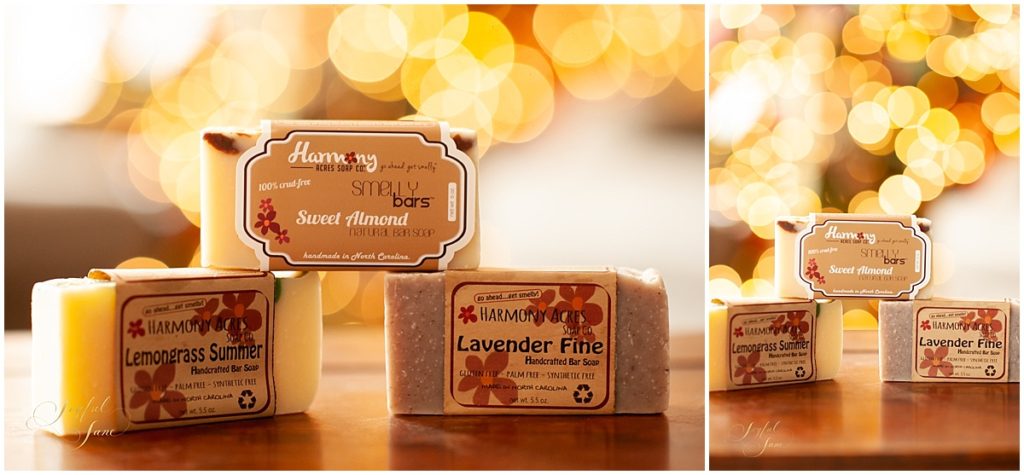 6.  Set of two Tea Towels
I love the message that these tea towels have on them plus they are my favorite color combo of blue and white with gold!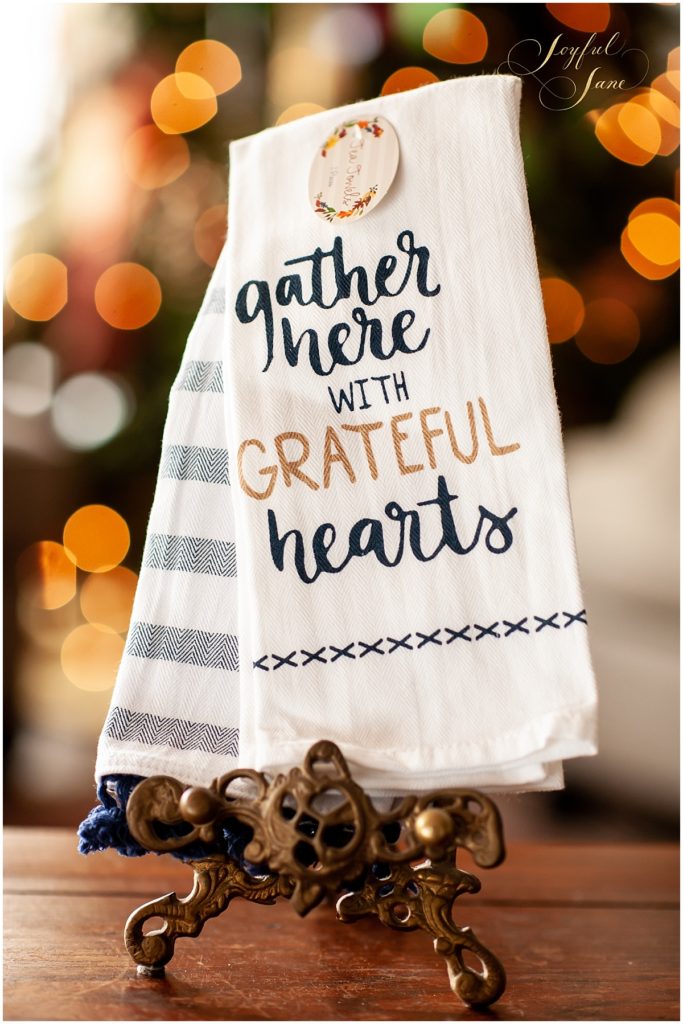 7.  Minty Lip Balm from the Trim Healthy Mama Naturals Line by Trim Healthy Mama
This lip balm is definitely one of my favorite products from Trim Healthy Mama.  I use it every night and it keeps my lips soft and I just really love the feel of it as it glides and stays on my lips.  The best thing about it is it is only $3.99, so it is super affordable and lasts forever.

Find this and much much more on the website
8.  Joy Decorative Pillow
This is the cutest pillow ans is sure to cheer up any space!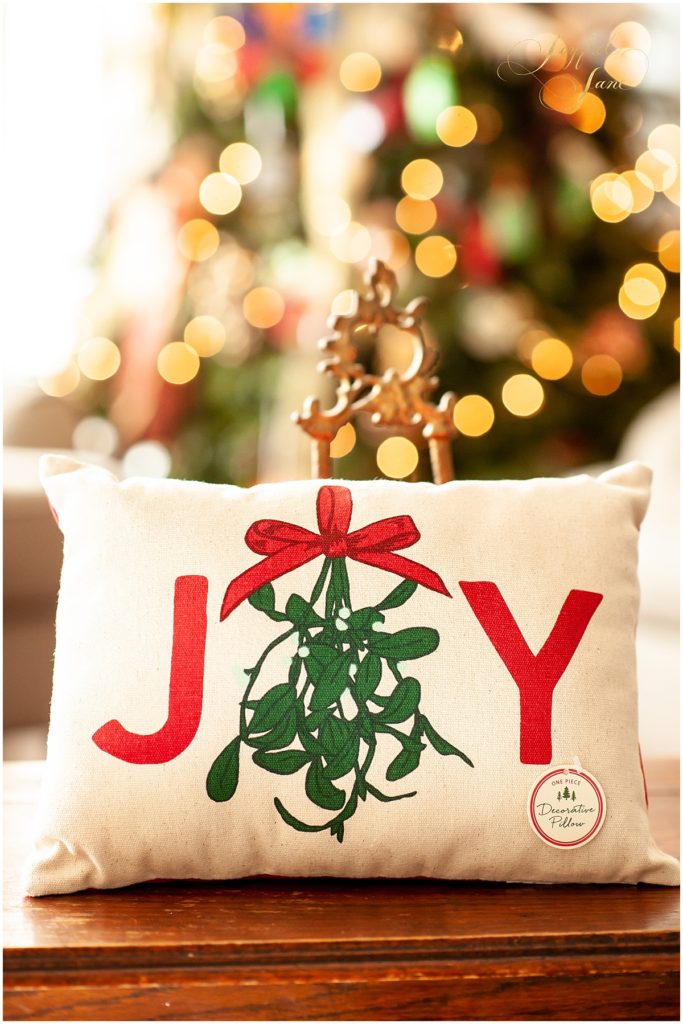 Enter to WIN below!
(only U.S. Residents eligible to win)