Sometimes I want something chocolatey and sweet, but I don't want to go to the trouble of baking something, so I came up with this easy chocolate shake. Best of all, it is a Fuel Pull, so it can be enjoyed after any type of meal or as a meal in and of itself if you use a whole scoop of protein powder instead of just the half scoop that the recipe calls for. The Maca powder is completely optional in this drink. I like to add the Maca powder for it's super-food health benefits. It adds kind of an "earthy" note to the drink, so if you'd prefer a more basic chocolate flavor then skip the Maca. You can also leave out the coffee powder, but I don't recommend it–the subtle addition of coffee to chocolate gives chocolate a deeper full bodied chocolate flavor. This shake is for the dark chocolate lover and gives me that perfect chocolate "fix"! When I first made this shake I liked it so much that I named it "Yummy Chocolate Shake", however that sounded a little funny to name something yummy so I re-named it THM Dark Chocolate Shake, since I think it will appeal to dark chocolate lovers (although my hubby who is not a dark chocolate lover–he's a milk chocolate kinda guy–really likes this shake as well, so don't be afraid to try it)! I hope you enjoy!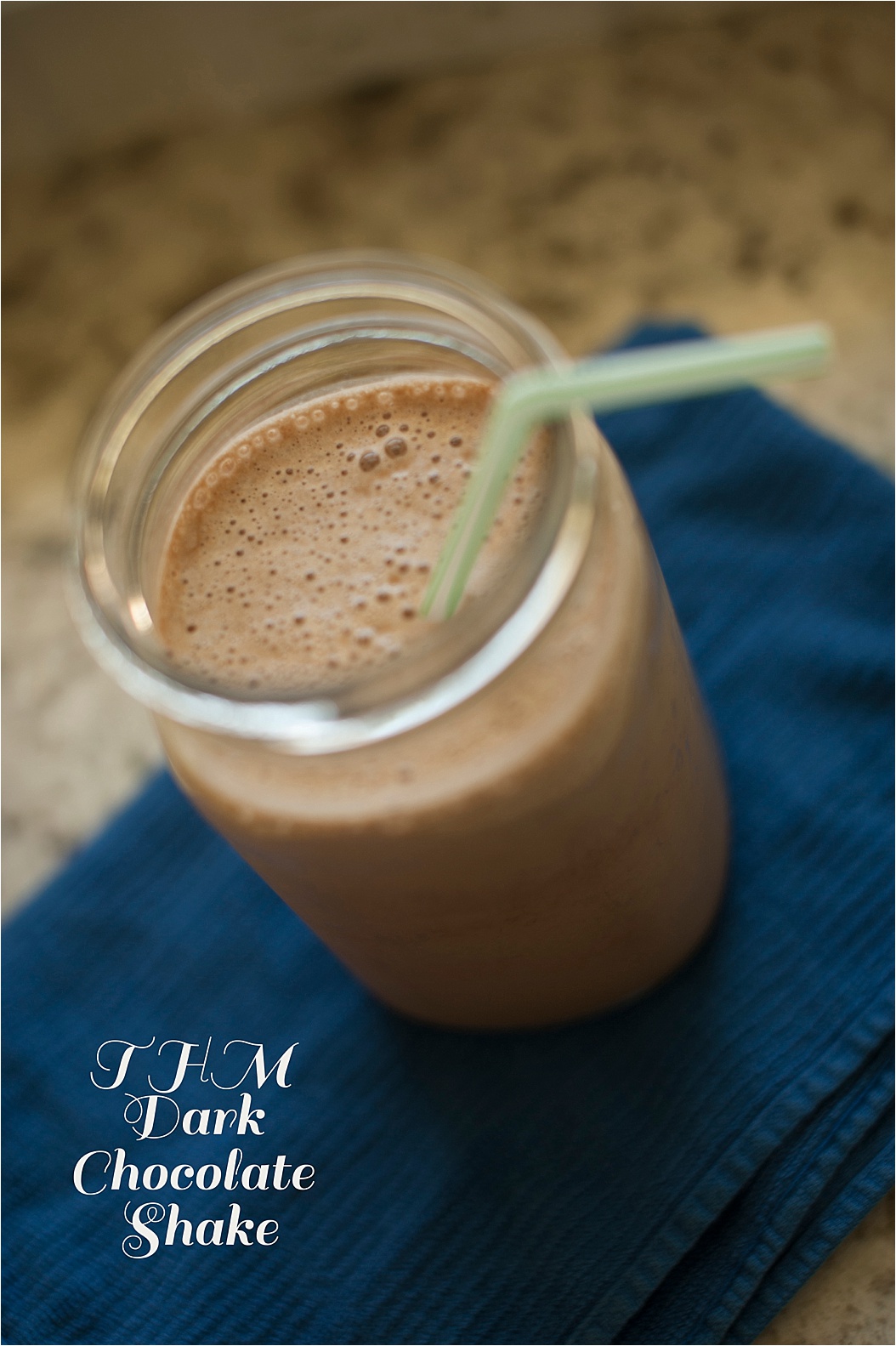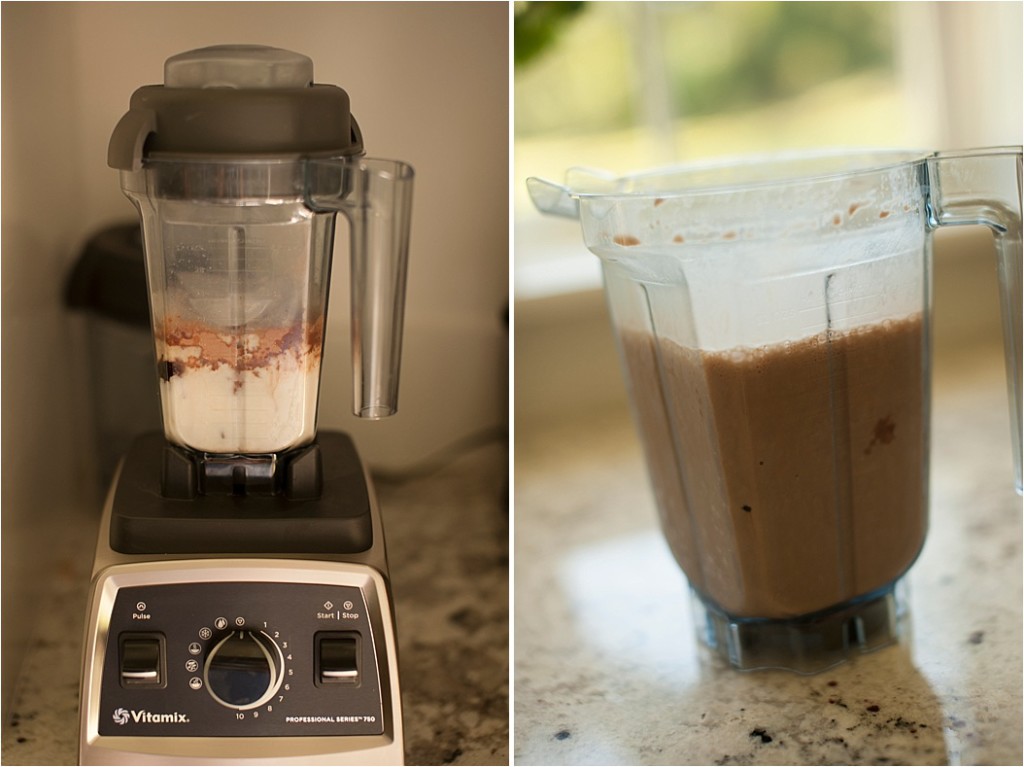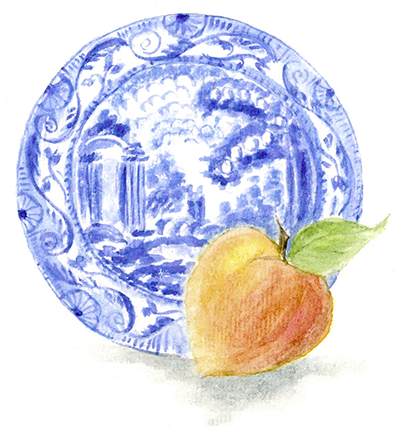 Dark Chocolate Shake
(THM FP)

1 cup of almond milk
1/3 cup 1% or 2% cottage cheese (you can't taste the cottage cheese, just makes it super creamy)
2 tablespoons Raw Cacao Powder (Raw Cacao is an amazing chocolate super food that you can read more about here, but if you don't have raw cacao, you can can use Ghirardelli or Hershey's cocoa powder instead)
1/2 scoop THM Pristine Whey Protein Powder
A couple of grinds of Celtic sea salt
Splash of vanilla (about 1/2 tsp.)
2 teaspoons THM Sweetblend (I don't like my shakes very sweet, so feel free to add more sweetener after you taste it blended if you like things sweeter than I do)
1/8 teaspoon THM Stevia (or more to taste)
1 teaspoon Maca powder (optional, but makes it super-foodie)
1/2  teaspoon instant espresso powder (optional and if you can't find espresso powder you can substitute instant coffee granules)
Two large handfuls of ice (20 cubes)
Put all ingredients into blender and blend until smooth and creamy (I blend for two cycles on my Vitamix so it will be less icy). Makes a full quart of yummy chocolate shake.
Kid Tested and Approved!