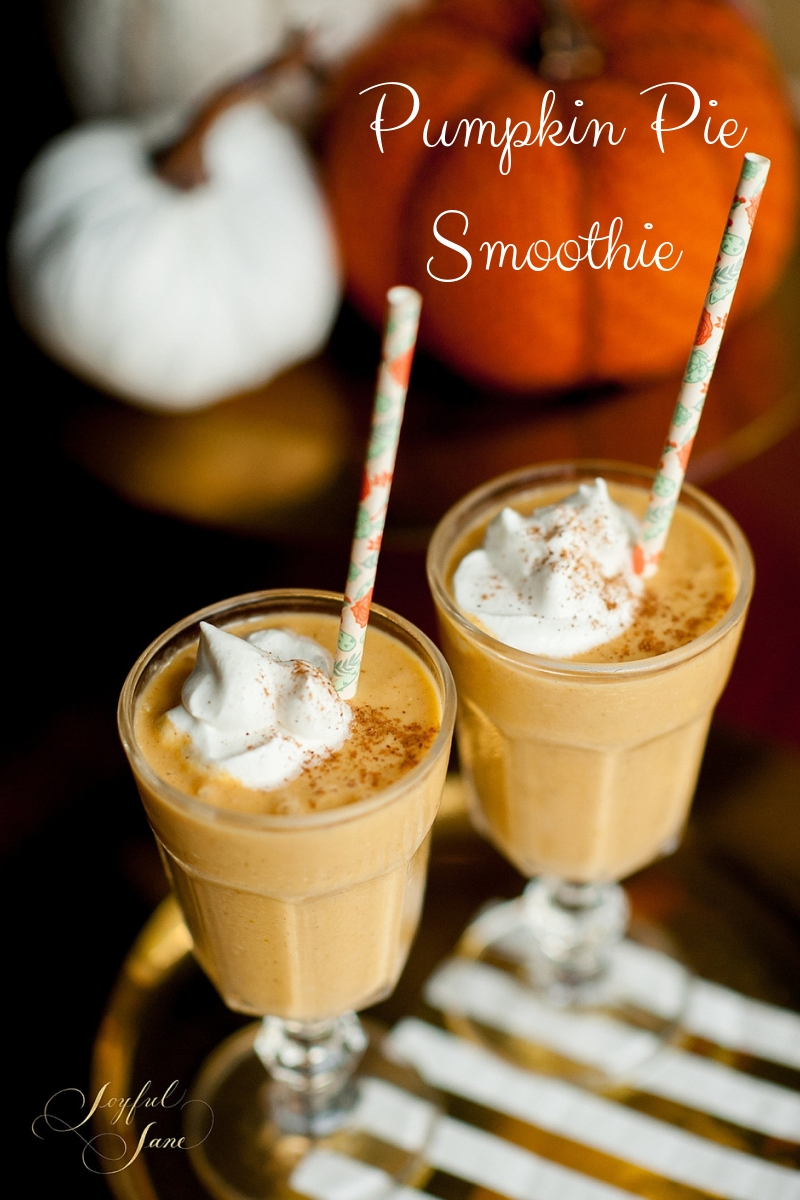 My friend posted a picture online of a Pumpkin Pie Smoothie she purchased at a smoothie shop the other day.  It looked so good and I had some leftover canned pumpkin sitting in my refrigerator from when we had made pumpkin bread recently so, I decided to try and make my own healthy version in my kitchen for an afternoon snack. It was delicious and did not disappoint!  It was just the right amount of pumpkin, spice, and sweetness all creamy and blended together for a protein-filled snack (or meal)!  Best of all it took me less than 5 minutes to throw together, which is less time than it would have taken me to drive to the store to buy one!
This is a great way to get some good beta-carotene and veggies into your day and kids love this smoothie!  If you want to add even more hidden veggies add 1/2 of a yellow squash to the smoothie and you will never know that it is there, but it will add an additional serving of veggies to your meal!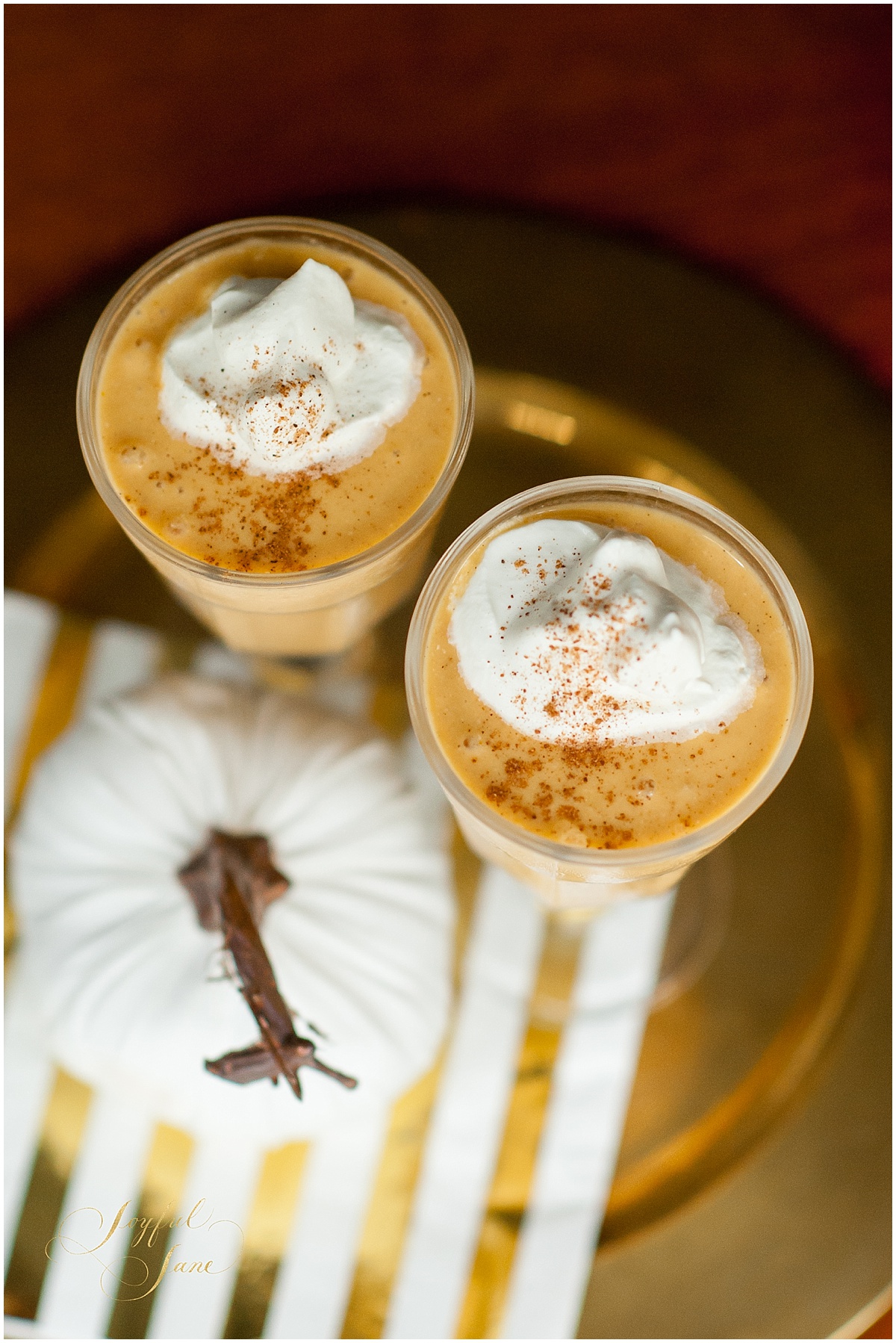 If you like smoothies then be sure to check out my Mango Banana Coconut Healthy Stealthy Shake, my Peanutty Chocolate Healthy Stealthy Shake, the Strawberry Healthy Stealthy Shake and the Cafe Mocha Latte Healthy Stealthy Shake.
PIN IT!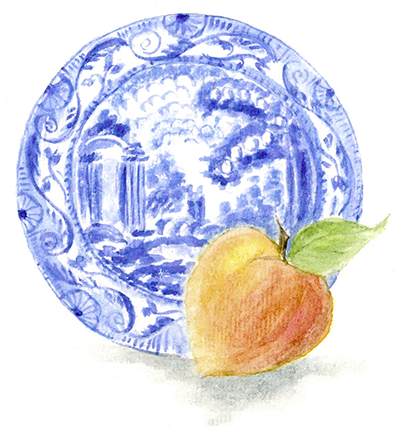 Pumpkin Pie Smoothie
THM (E or FP)

1 cup unsweetened almond milk
1/4 cup pureed pumpkin (I used canned)
1/4 cup 2% cottage cheese (you can't taste this  all, but it makes it super creamy and adds extra protein)
1/4 cup rolled oats (I added this for the "pie crust" flavor aspect since this is a pumpkin pie smoothie, but you can leave it out if you prefer to make this an FP)
1/2 scoop (about 1/8cup) of unsweetened vanilla protein powder (I use the THM Pristine Protein Powder)
1/4 teaspoon apple pie spice (I was out of pumpkin pie spice)
1 tiny sprinkle of ginger (or leave this out and use pumpkin pie spice instead of apple pie spice)
2 teaspoons Super Sweet Blend (or more tp taste if you like your drinks sweeter or use an equivalent sugar-free sweetener)
1 teaspoon vanilla extract
1/8 teaspoon maple extract (optional, but I like the hint of maple flavor that it gives the smoothie)
1 1/2 cups ice
Put all ingredients except for protein powder in the blender and blend until creamy and smooth.  Add protein powder and blend for just a few seconds to stir it in (I prefer to add my protein powder at the end so the smoothie is less frothy, but you can add it when you add the other ingredients if you prefer.)
If desired, serve with fat-free Reddi Whip on top and a sprinkle of nutmeg or cinnamon or for a crossover use whipped cream.
Yield 1 large serving or 2 small servings.
Enjoy! =)