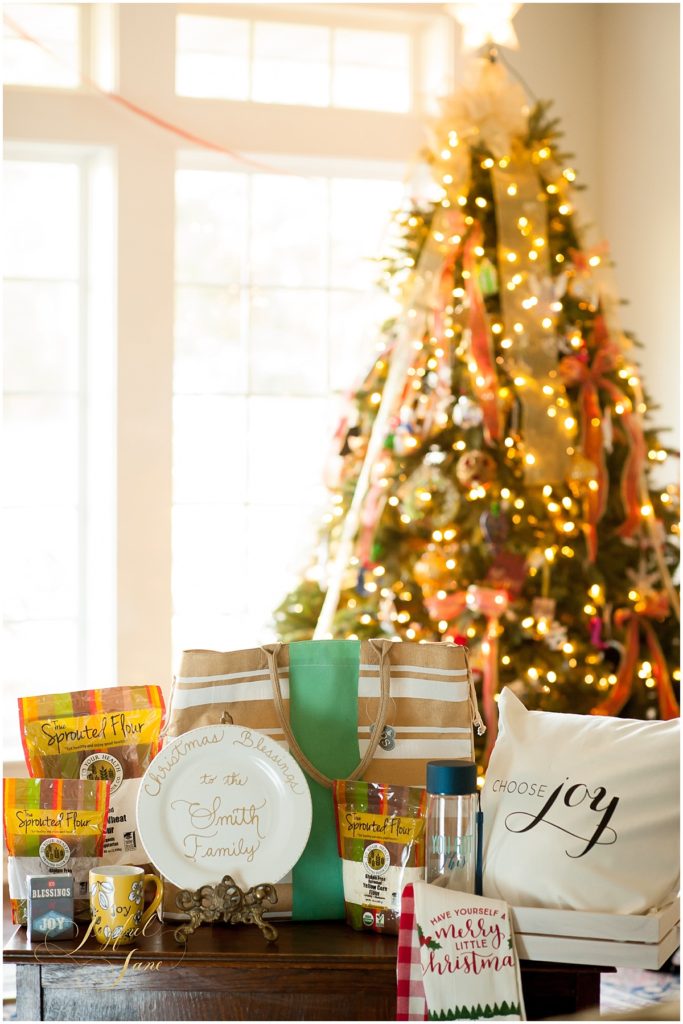 This is a HUGE giveaway…Last year in this giveaway I gave away 8 of my favorite things here at Joyful Jane to one happy winner, but this year I am giving away even MORE-13 new items in total! My friends at the THM Blogger Test Kitchen  group on Facebook (in which I am a Blogger) are each also giving away their favorite things (see the goodies they are giving away below), so be sure to ENTER and visit the sites and you could come away with some seriously awesome prizes!
Here is a list of the items in my Favorite Things Giveaway and below you will find detailed pictures and descriptions about each one!
Choose Joy Pillow Cover
Personalized Plate (with my calligraphy) for your family or friend
Sprouted Whole Wheat Flour
Sprouted Purple Corn Flour
Sprouted Yellow Corn Flour
Sprouted Oat Flour
Personalized Monogram Bag
Set of Tea Towels
Blue and White Wooden Earrings
Joy Mug
Blessings of Joy Cards
Water Bottle
Scripture Print from Joyful Jane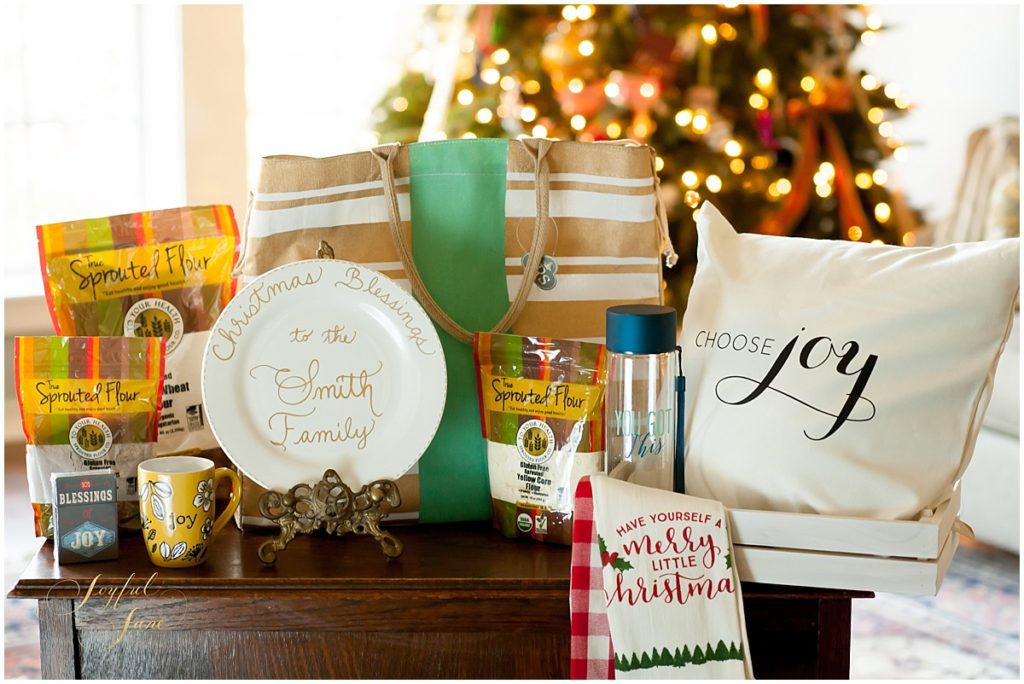 Here are the 8 bloggers that are blogging buddies of mine from the THM Blogger Test Kitchen Facebook Group and we are each having our own great giveaways in this Blog Hop, so I hope you will check out and go enter each fun giveaway (see all the great goodies from each giveaway in the pictures below and read more details about each blogger and their blog)!  More giveaways means more chances to WIN!
The THM Blogger Blog Hop Goodies–
Here's the scoop on what I am giving away to one lucky winner…

 Choose Joy Pillow Cover

This pillow cover is a favorite of mine because of the message that is on it.  I have a shirt that matches it that I wear all the time to remind me to keep my mind focused on the one who created JOY–the Lord.  I made this scripture print when I began this blog and you can download a FREE copy of it HERE! So much heartache can be lessened if we will choose JOY!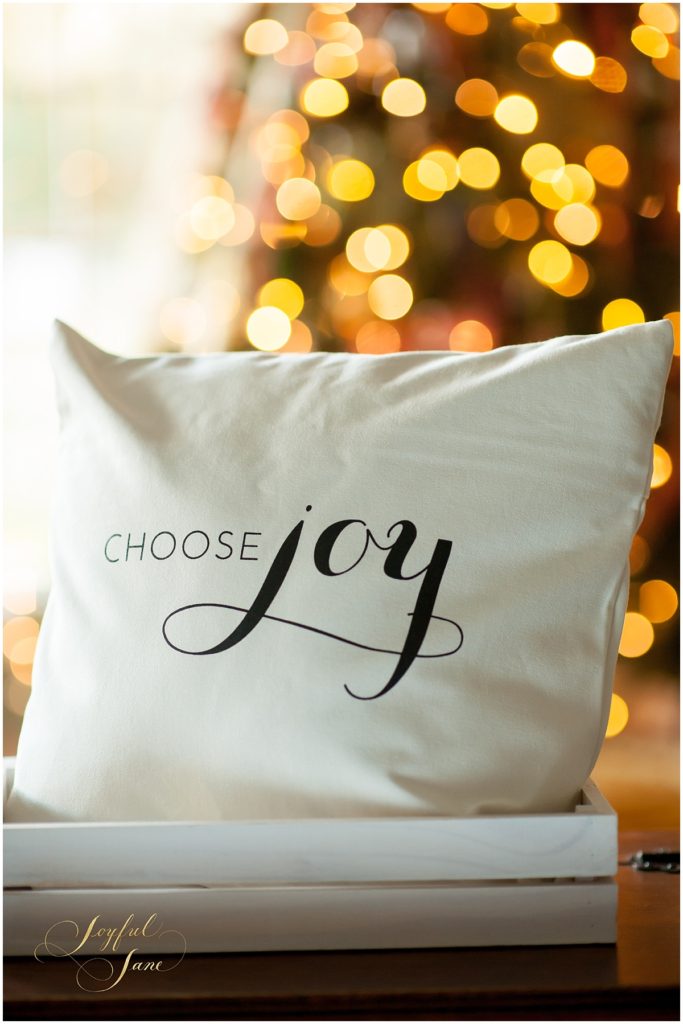 2.  Personalized Christmas Blessings Plate with YOUR last name of choice written by hand in my calligraphy by yours truly!
Once the winner is chosen, I will custom make you your very own plate with the last name of your choice on it!  Keep it for yourself or have me write a friend's last name on it if you wish to gift it to someone else! (plate stand not included)

This is my very favorite company to order my sprouted flour from because it is a superior product in my opinion!  My bread and rolls rise higher and have a lovely fluffy texture when I use this White Whole Wheat flour!  I like to make my Easy Sprouted Whole Grain and Honey Bread, my Fluffy Sprouted Rosemary Rolls with Garlic Butter, my Easy Soft Sprouted Wheat Rolls and one of my FAVORITES is my Scrumptiously Soft and Fluffy Sprouted Cinnamon Rolls that would be perfect to make for Christmas festivities!  Try it out for yourself this month as the To Your Health Company is offering $1 shipping for the month of December!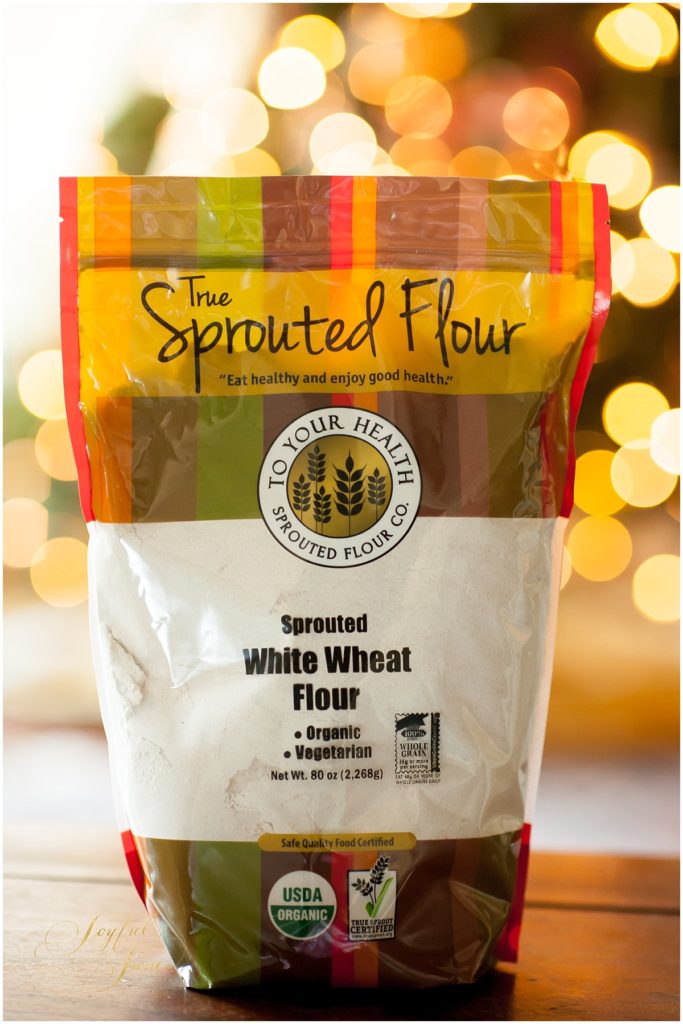 Pictured below are my Easy Sprouted Whole Grain and Honey Bread, my Fluffy Sprouted Rosemary Rolls with Garlic Butter, my Easy Soft Sprouted Wheat Rolls and my Scrumptiously Soft and Fluffy Sprouted Cinnamon Rolls that would be perfect to make for the holidays!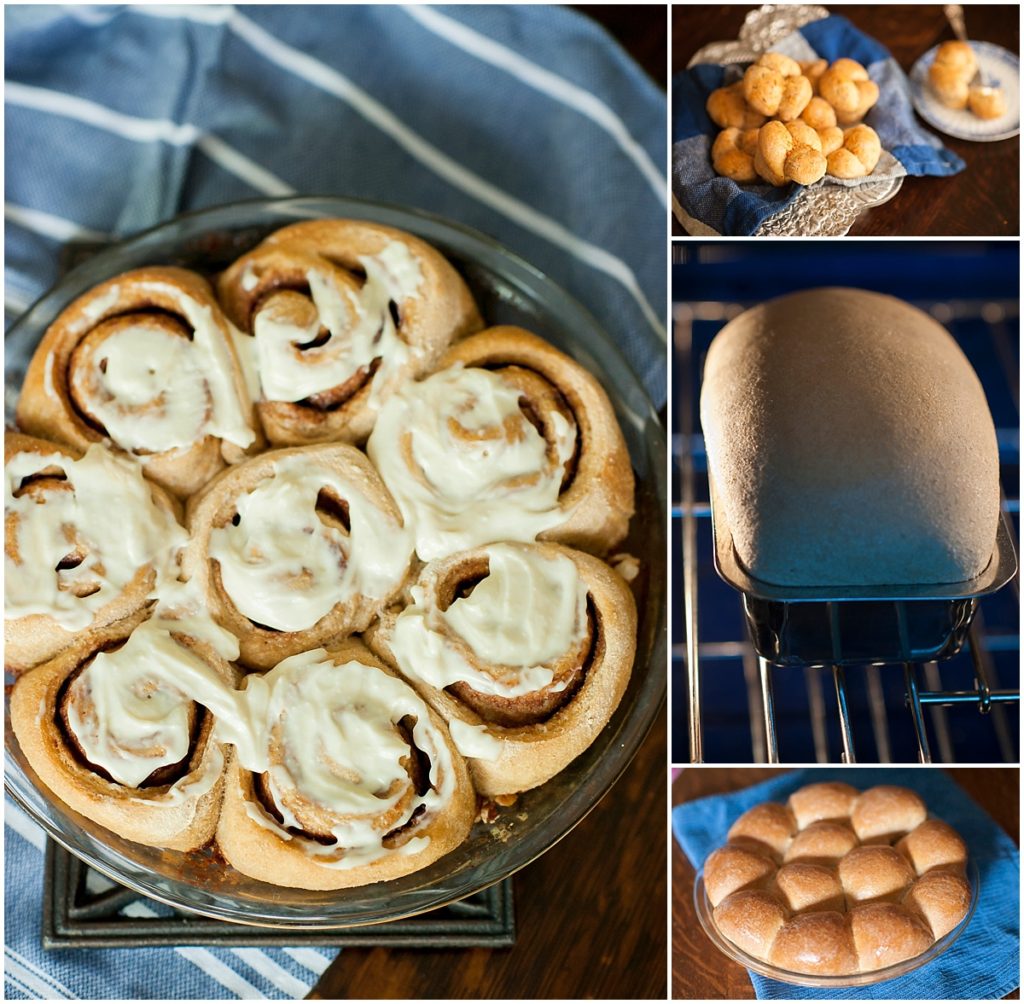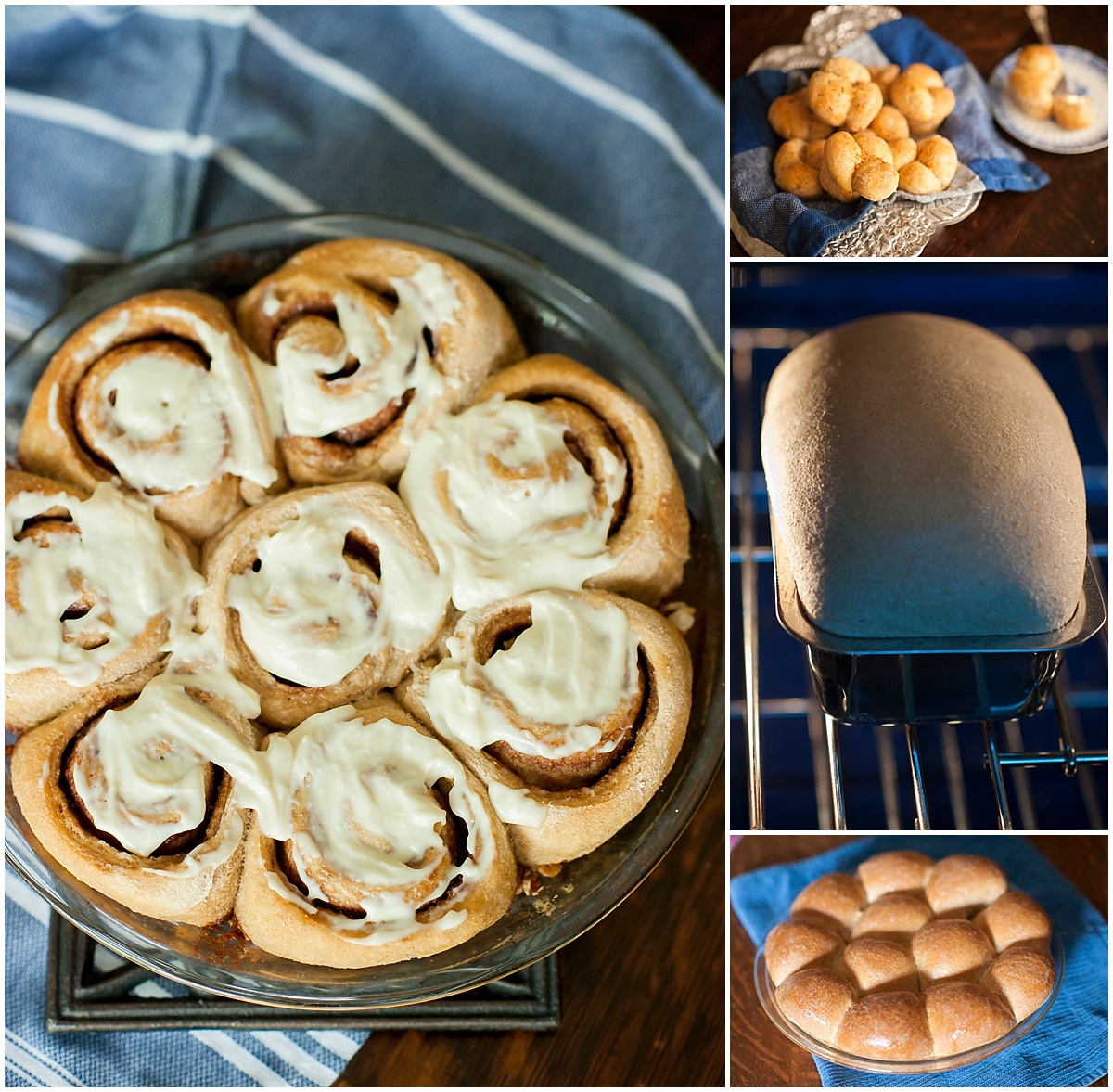 I'm a huge fan of cornbread and purple corn flour is supposed to be really gentle on blood sugar, so it would be a great one to use if you want to try out a healthy cornbread recipe!  I plan to have some cornbread recipes to share in the future, so check back on Joyful Jane for those!
This is a similar product, but made with yellow corn instead of purple.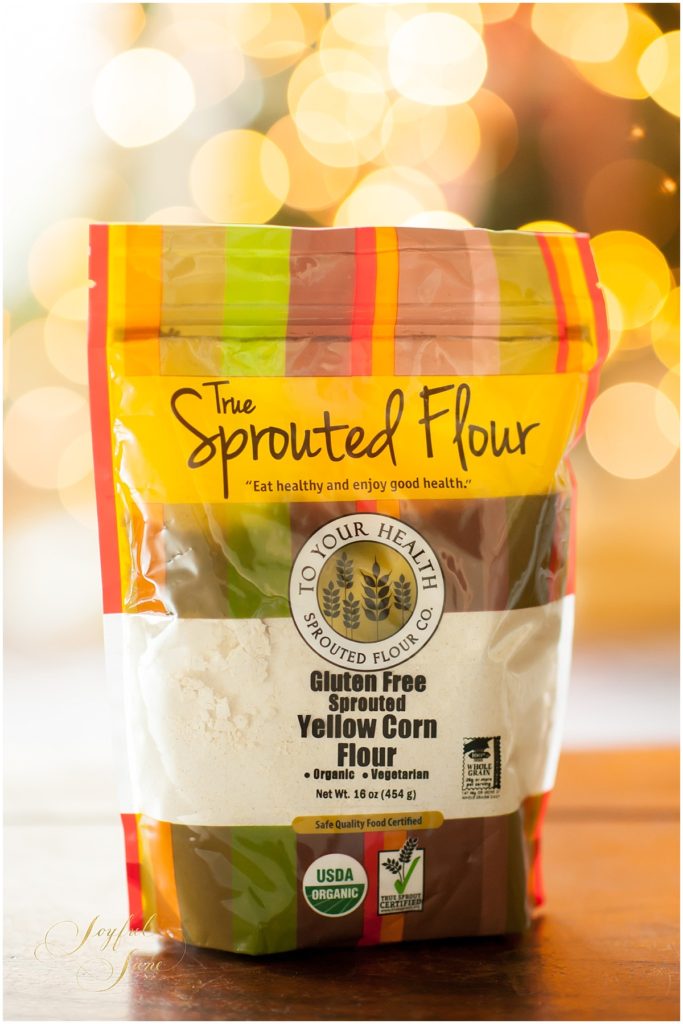 This would be great to have for baking if you need to avoide grains or if you just want to make something with oat flour such as the THM Pancakes or the THM Banana Cake!
7.  Monogrammed Gold, White and Turquoise Bag with YOUR monogram on it when you win!
This is such a fun bag!  It has shimmery gold stripes and fun details on the side of the bag.  The winner will get to have their monogram embroidered on it!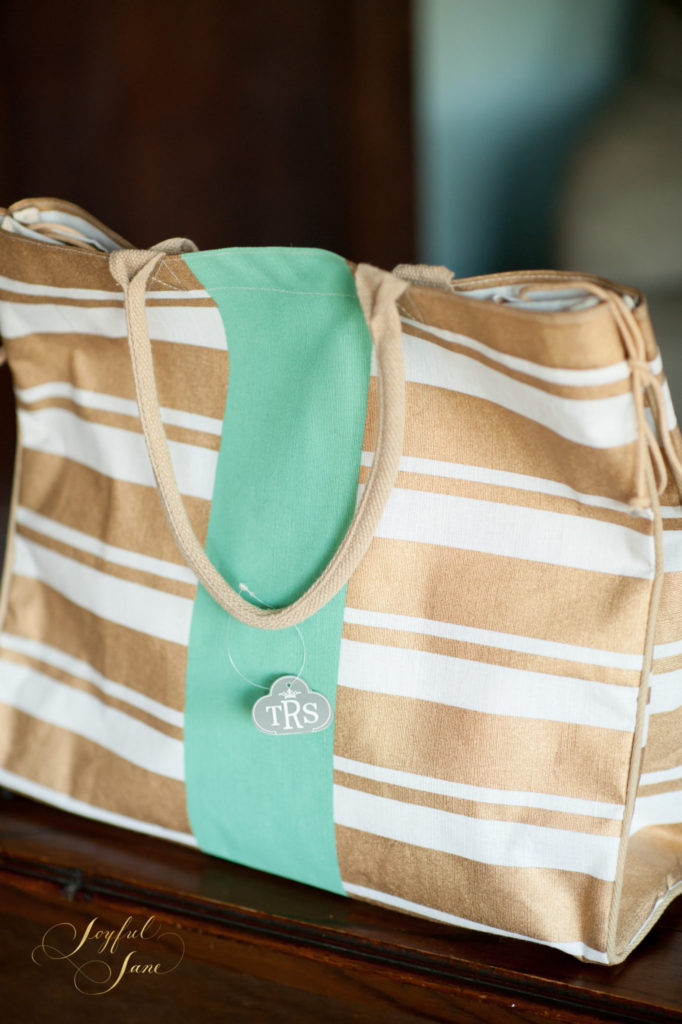 8.  Have Yourself a Merry Little Christmas Set of two Tea Towels.
This is a darling set of tea towels that is sure to make any kitchen a bit more merry!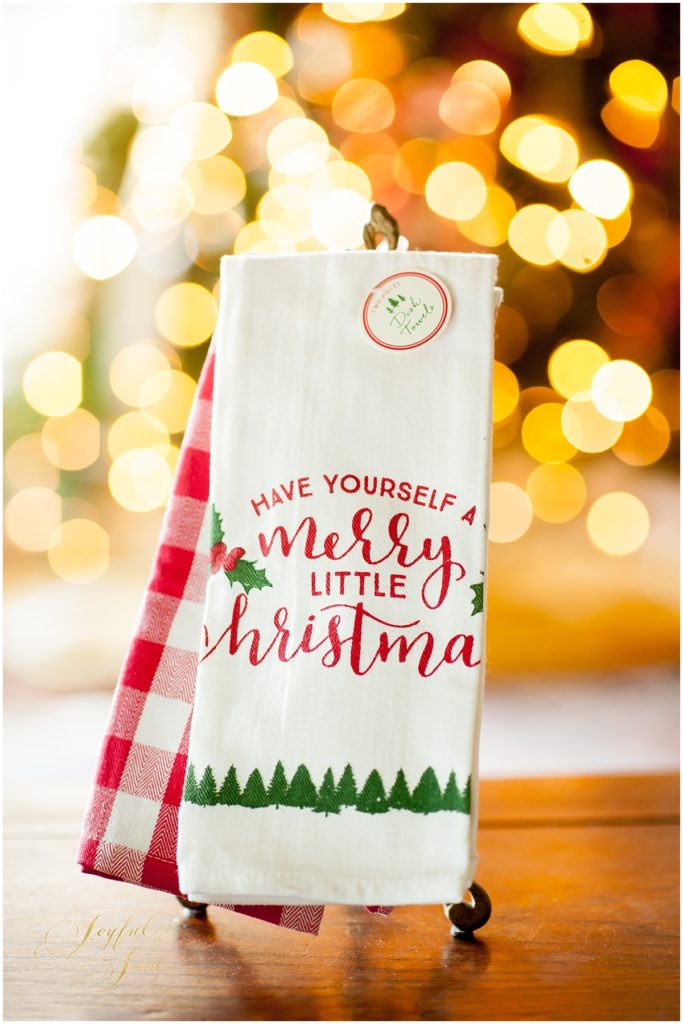 9.  Hand Made Blue and White Checked Wooden Earrings by Katrina Westphal.
If you know me well then you know how much I love blue and white!  These blue and white earrings are just adorable! They are wooden and very lightweight and they are made by my sister in law.  I have very talented sisters in law!  Last year I featured earrings made by my sister-in-law LaDonna Gatlin and this year I am featuring earrings made by my sister-in-law Katrina Westphal.
Katrina loves minimal wooden jewelry…and bursts of color. Unable to find simple, yet beautiful designs that combined the two, she began PrairieKin with the mission to make the very earrings for which she had been searching.
Named after the rolling prairie of her childhood farm, PrairieKin crafts beautiful earrings out of natural, eco-friendly materials. Lovingly created by hand, these lightweight earrings will make a lovely addition to any outfit!
10.  Ceramic JOY Mug
This cheerful yellow mug is certain to brighten your day as you sip your coffee or tea!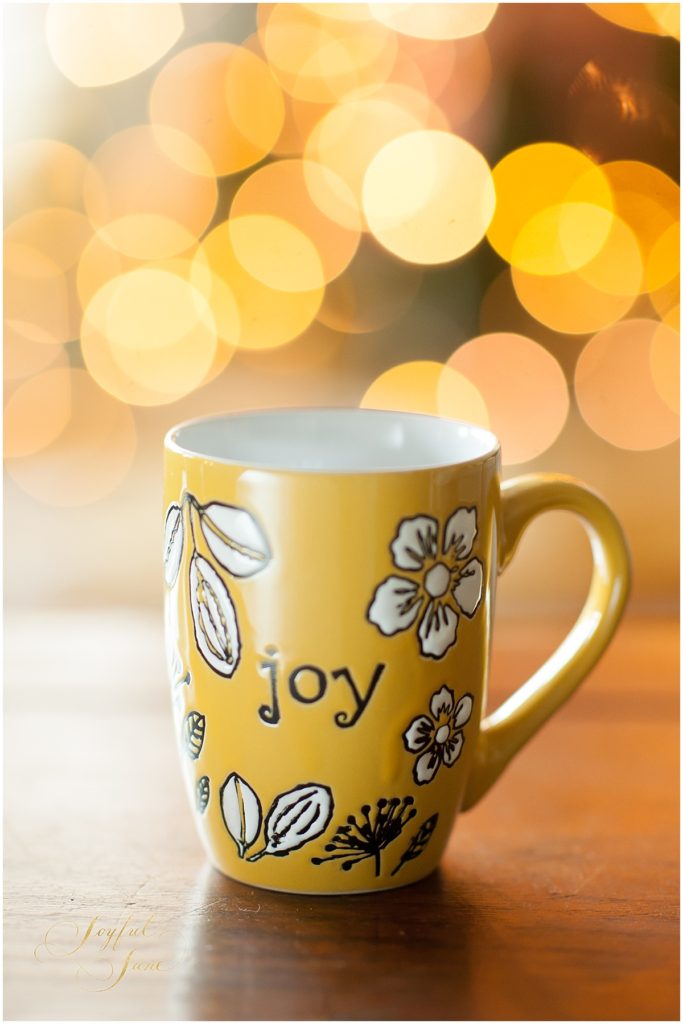 11.  101 Blessings of JOY Inspirational Cards
We could all use some encouragement and these little cards could bless your day!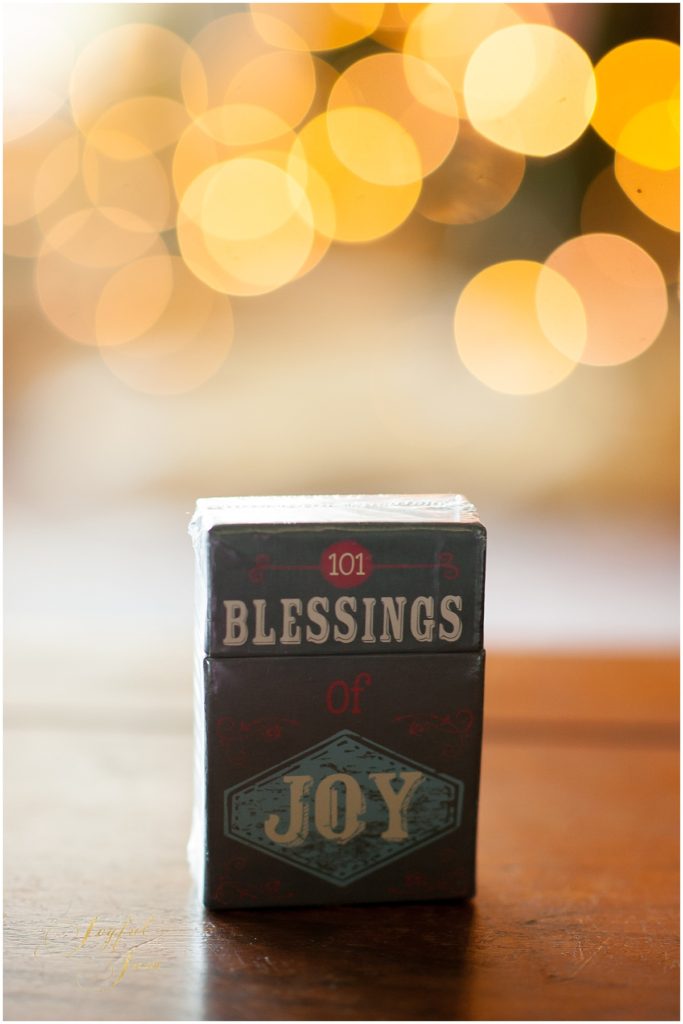 12.  "You Got This" Water Bottle
This cute water bottle should be a great reminder not only to drink more water, but to encourage that through Christ you can do all things!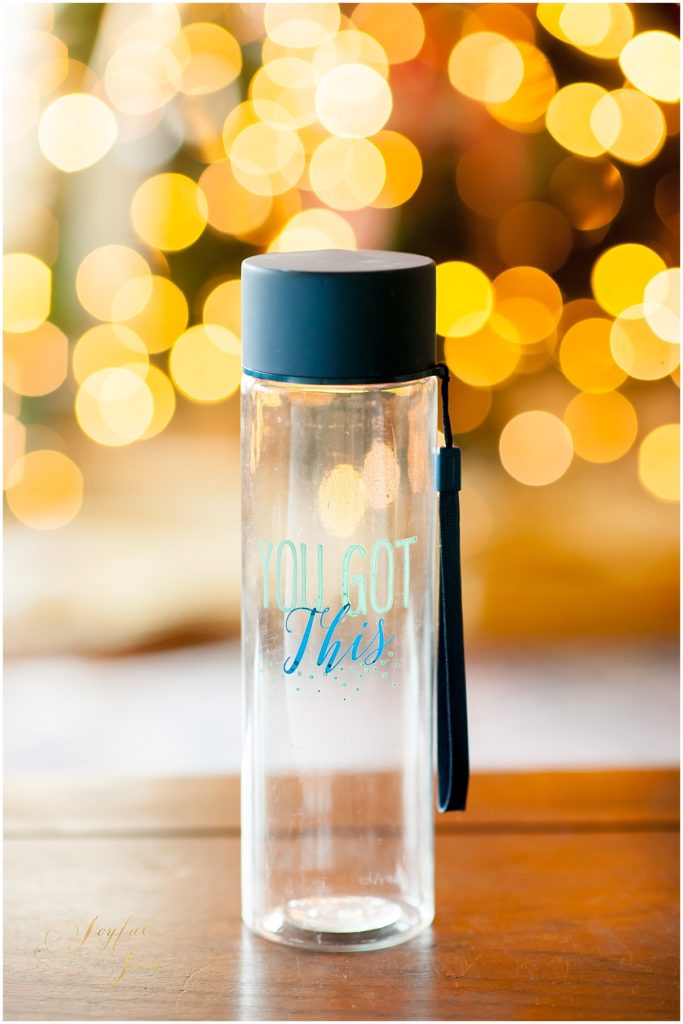 13.  Give Thanks Scripture Print
The lovely watercolor on this print was recently painted by my friend Nancy and the calligraphy is written by me.  I hope this encourages you to give thanks always! (display easel not included)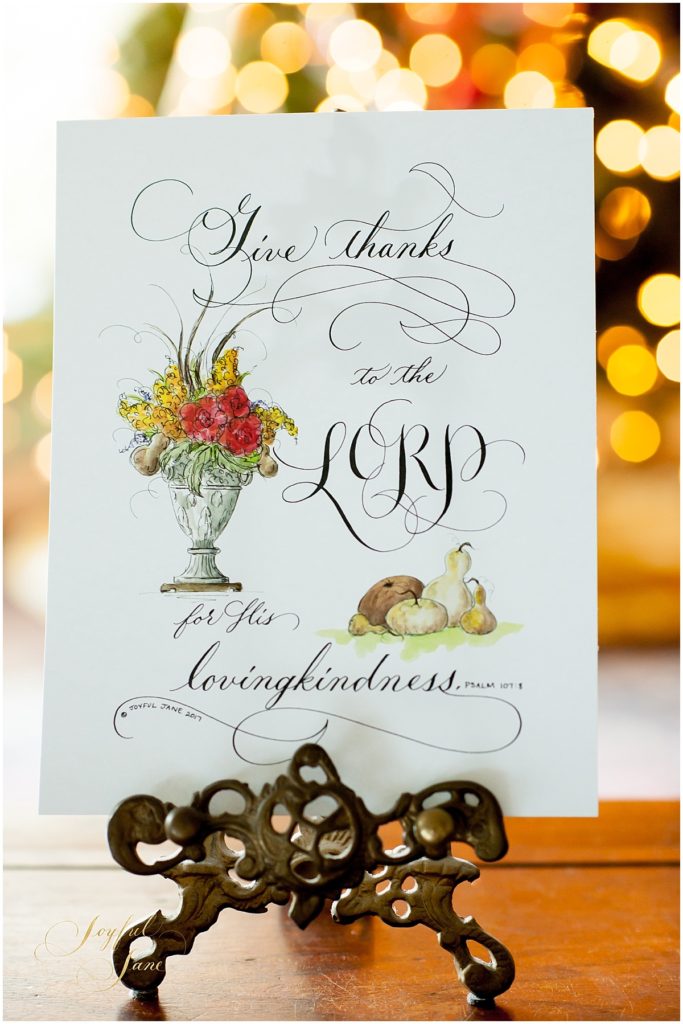 Here are the goodies that the 8 blogging buddies are giving away!
(See all the pictures and details below!)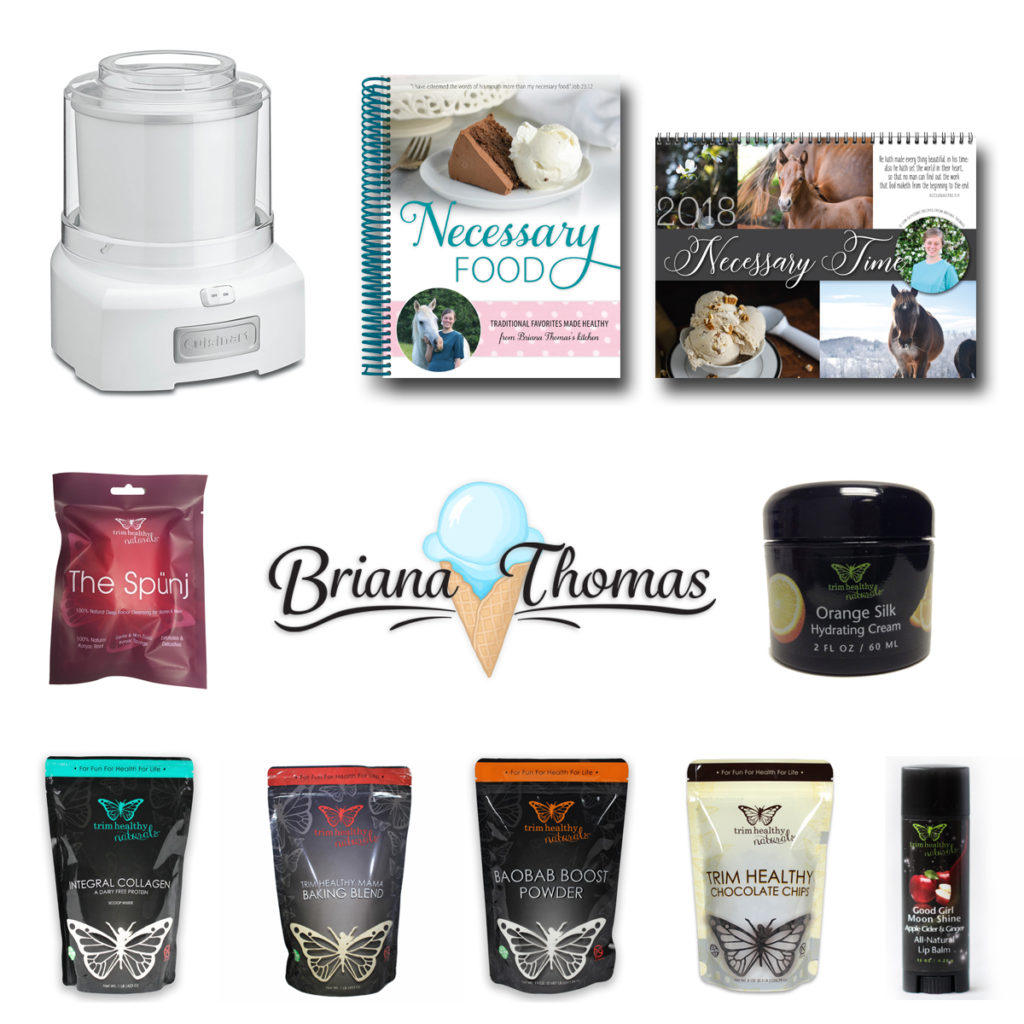 Young blogger Briana Thomas has a passion for quick, easy, and healthy versions of her family's favorite recipes…and ice cream! Between creating and blogging recipes, taking pictures, enjoying the great outdoors, singing, and working on her second cookbook, she stays busy and enjoys writing about her exploits and dreaming up new projects. Click here to visit Briana's giveaway!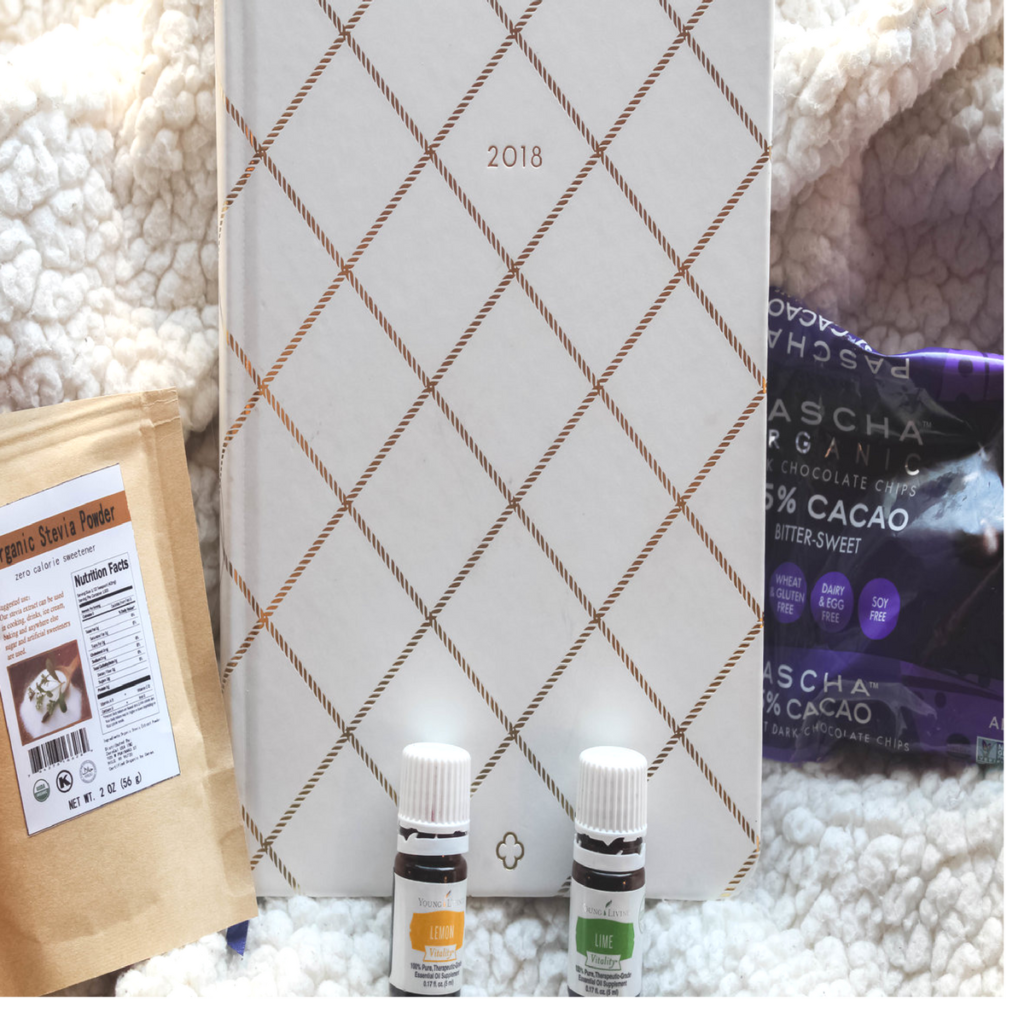 Cate from Grace-Filled Homemaking is a wife and Mama to two little men. She serves up delicious, family-friendly Trim Healthy Mama recipes along with a dose of faith-based encouragement, homemaking tips, budget-friendly menu plans and more! Her goal is to help you create a healthy home that's full of God's grace.  Click here to visit Cate's giveaway!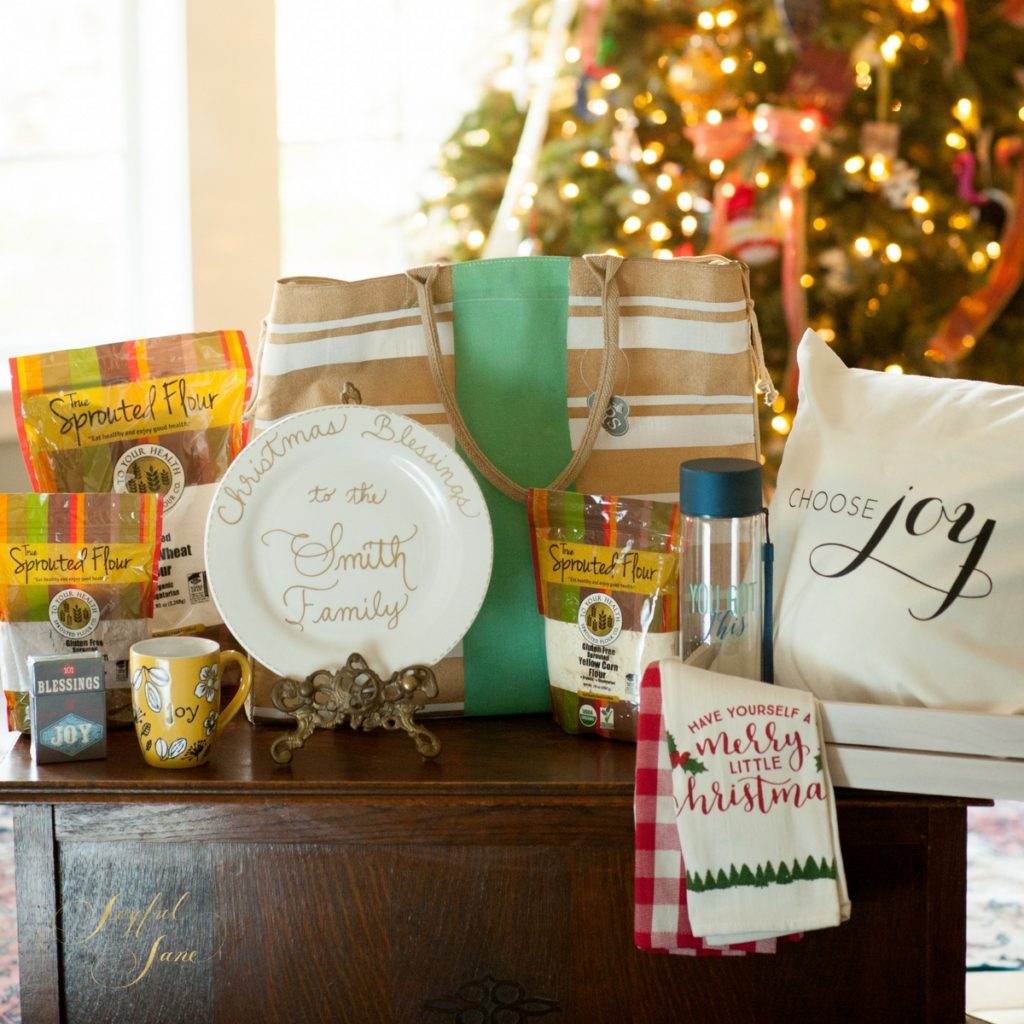 Come meet Kristen at Joyful Jane and find a wide array of encouragement, healthy recipes, and lovely things! Kristen is a homeschooling mama of 8 children and she focuses on finding JOY along the way of life. She loves to share encouragement in the areas of being a wife and mother, eating and creating healthy food for our families, homeschooling and family life tips, calligraphy scriptures, personalized items, inspirational photography, organizing tips, home décor and more! Hop on over to say "Hi" and enter our HUGE Christmas giveaway which includes our favorite sprouted flours, a personalized monogrammed bag, Choose Joy pillow, personalized Christmas plate, mug, kitchen towels, and much much more! While you are there, grab some of our FREE resources, including the gift of our hand-painted Calligraphy Scripture Print! You are already here, so go enter! =)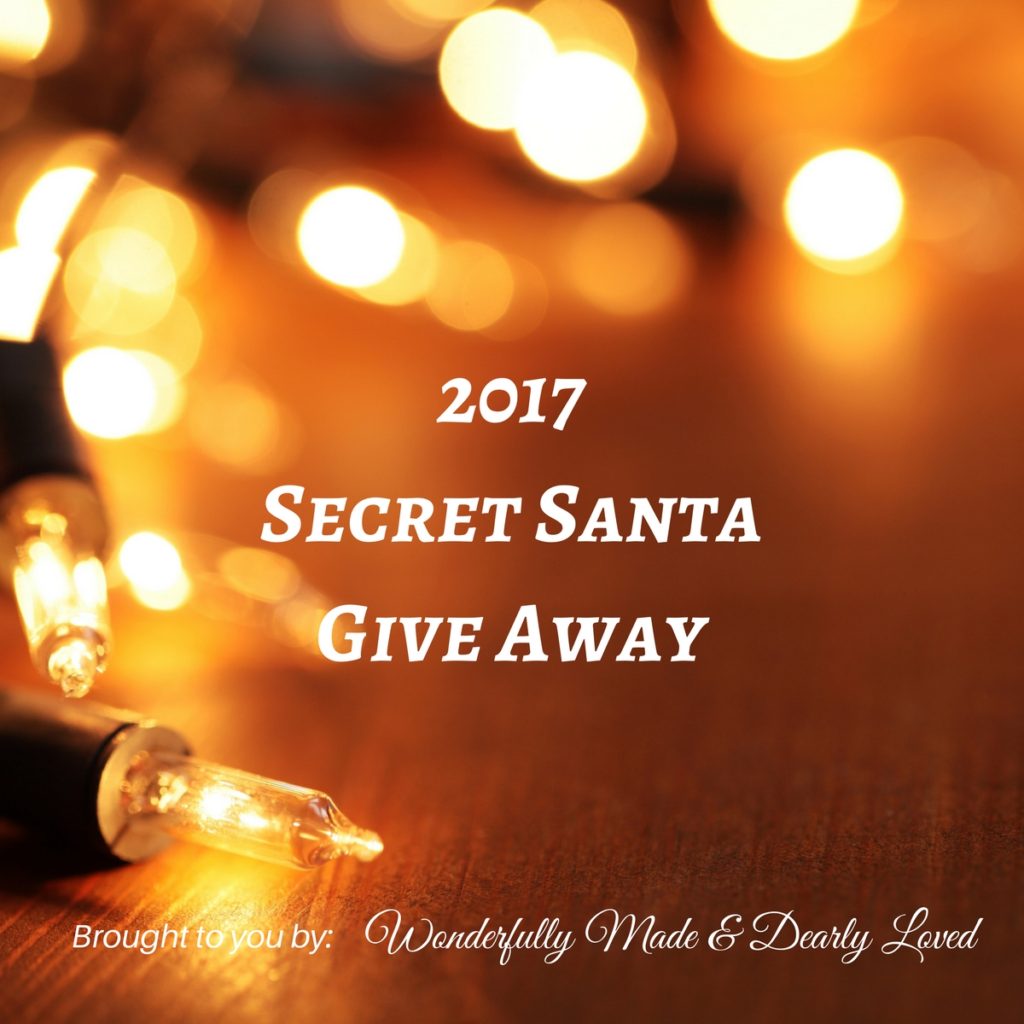 I'm Judy and I blog over at Wonderfully Made & Dearly Loved. I've followed Trim Healthy Mama for a few years now and continue to share smaller family size recipes (we are empty nesters) while controlling my diabetes. I love to bake and create our family favorites with experience in using alternative ingredients that spans about 40 years. And I love my Instant Pot!  Click here to enter Judy's giveaway!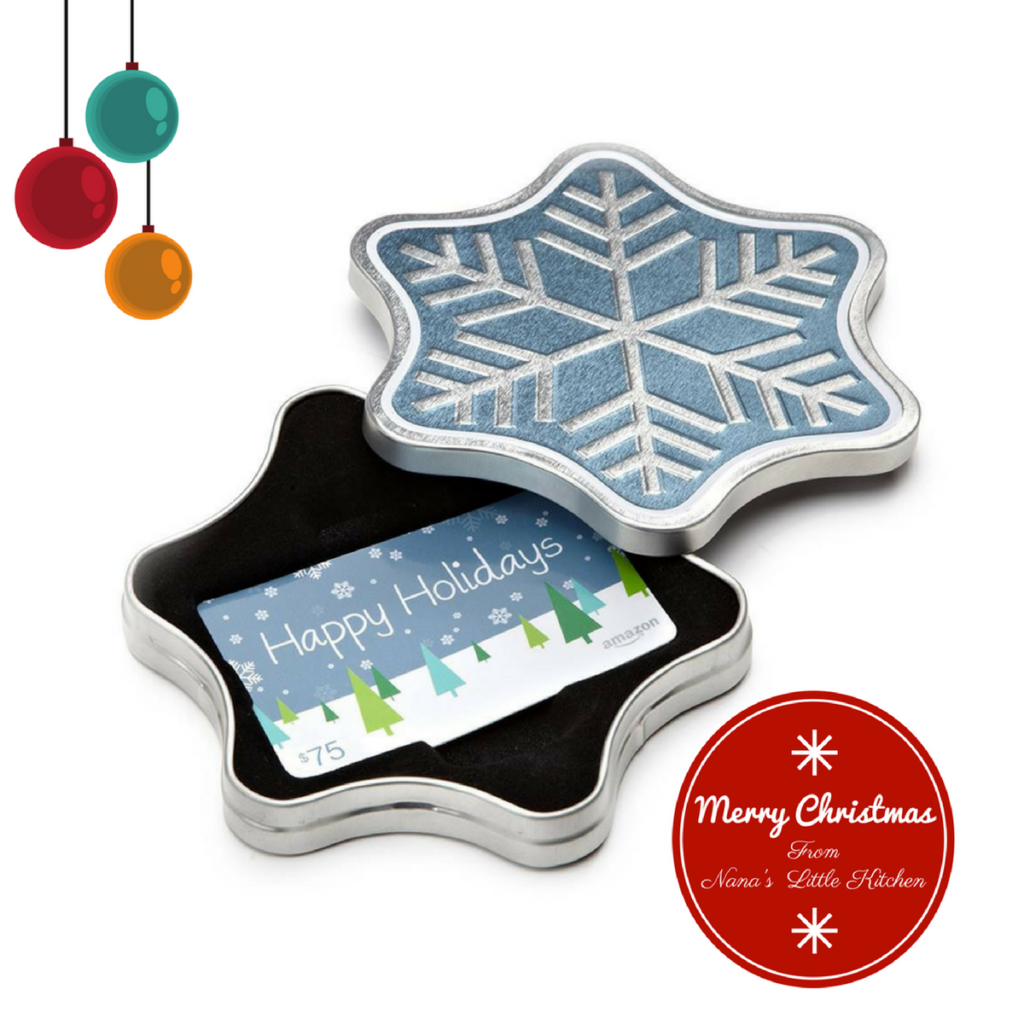 Nana's Little Kitchen is serving up solid THM Friendly Southern dishes to help you on your Trim Healthy Mama journey. Teresia is sharing classic recipes that are satisfying, delicious, and nutritious to help you weave this fantastic diet plan into the fabric of a healthy life.  Click here to enter Teresia's giveaway and a chance to win a $75 Amazon gift card!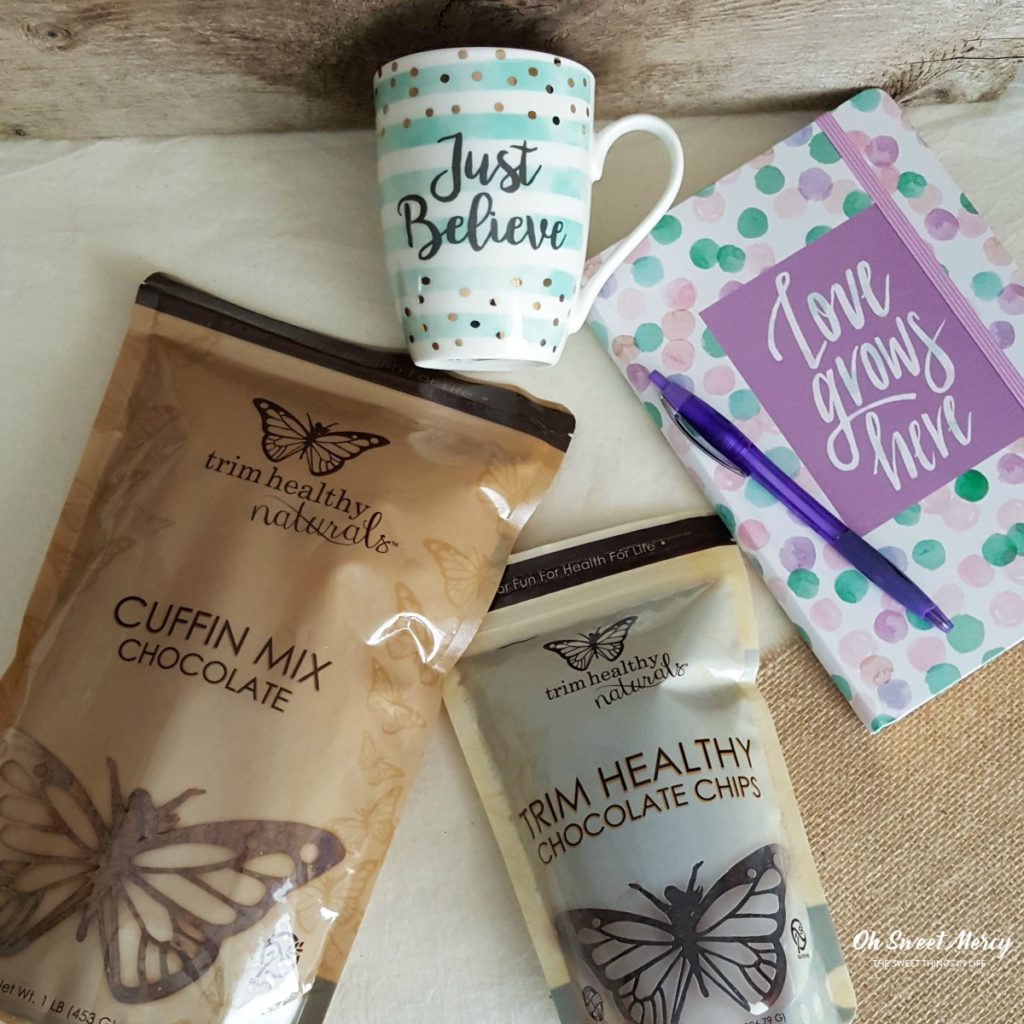 Dawn blogs at Oh Sweet Mercy, and it's her great pleasure to help Trim Healthy Mamas, low carbers, & sugar free peeps stay on-plan with delicious, healthy, THM-friendly recipes that won't bust the budget. She's also a Torah-keeping wife, mom, stepmom, and Harley-riding grandma. With a small flock of backyard chickens and shiny, sparkly squirrels running amok and distracting her. Oh sweet mercy! I'm calling my prize the End-of-the-Year Reflection Gift Pack. Make a muffin in a mug, grab a cup of your favorite hot on plan beverage, cozy up in a chair and write your reflections on the year down in the journal.  Click here to enter Dawn's giveaway!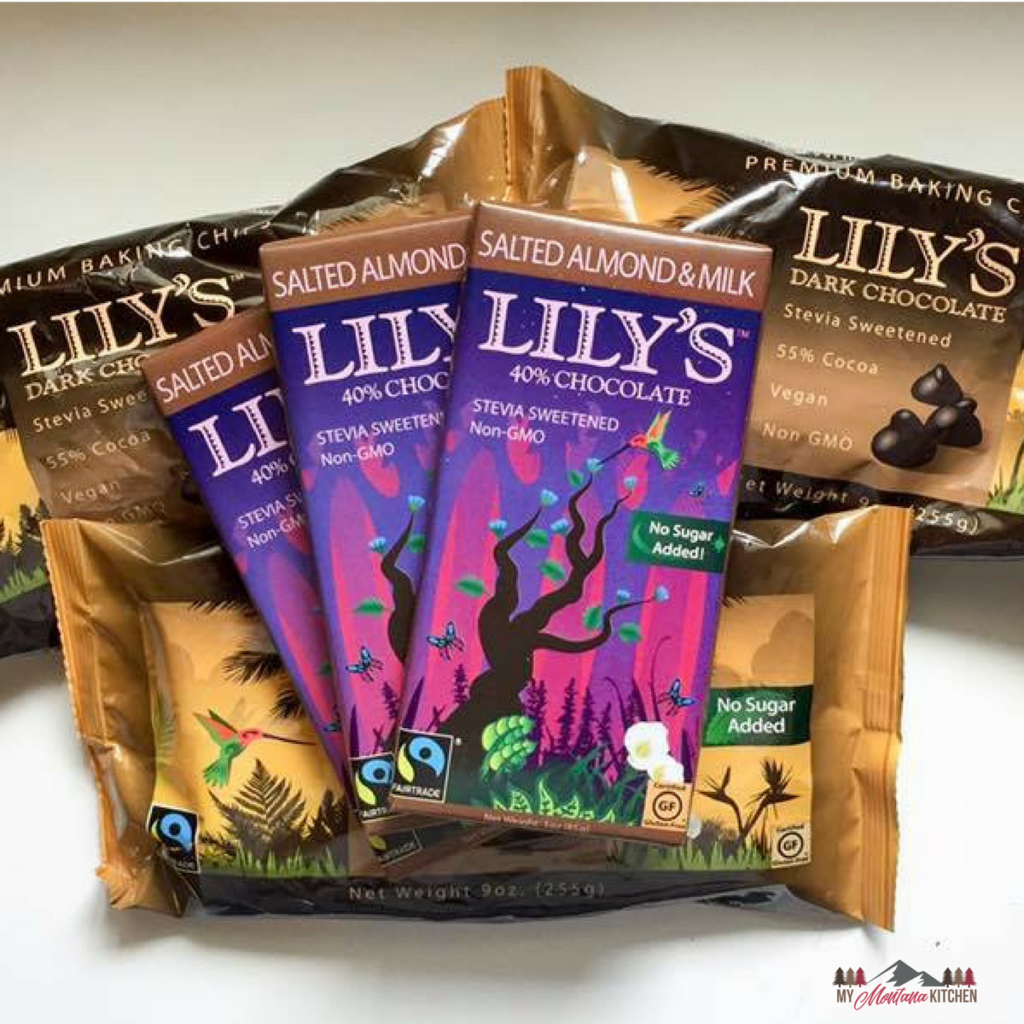 Welcome to My Montana Kitchen! I live in Western Montana and I love creating new and healthy recipes to share with my readers! Many of my recipes are low carb, some are healthy carbs, and all are sugar free and Trim Healthy Mama Friendly!  Click here to enter Sarah's giveaway!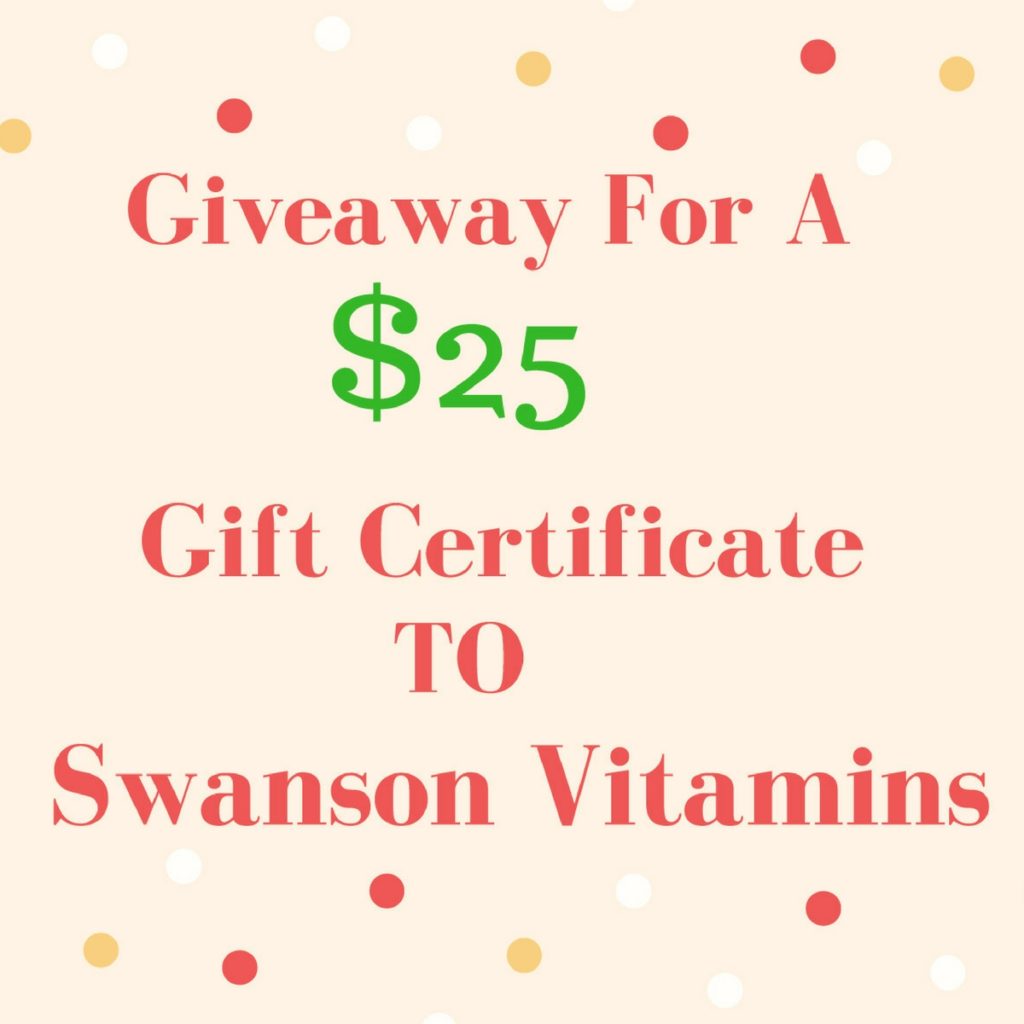 Keri over at My Table of Three works to create new recipes and adapt old family favorites into dishes that are gluten-free, sugar-free and compatible with the Trim Healthy Mama lifestyle. She enjoys sharing her THM weight loss journey and meal prep over on her YouTube Channel. Keri is giving away a $25 Gift Certificate to Swanson Vitamins where she loves to pick up some of her favorite THM products.  Click here to enter Keri's giveaway!

Enter Joyful Jane's giveaway in the box below!
(Rules for the giveaway-U.S. residents only eligible to win. The prize will be mailed directly to the winner.  A random winner will be chosen and notified via email.  If the winner does not respond within 48 hours of notification another winner will be chosen.)