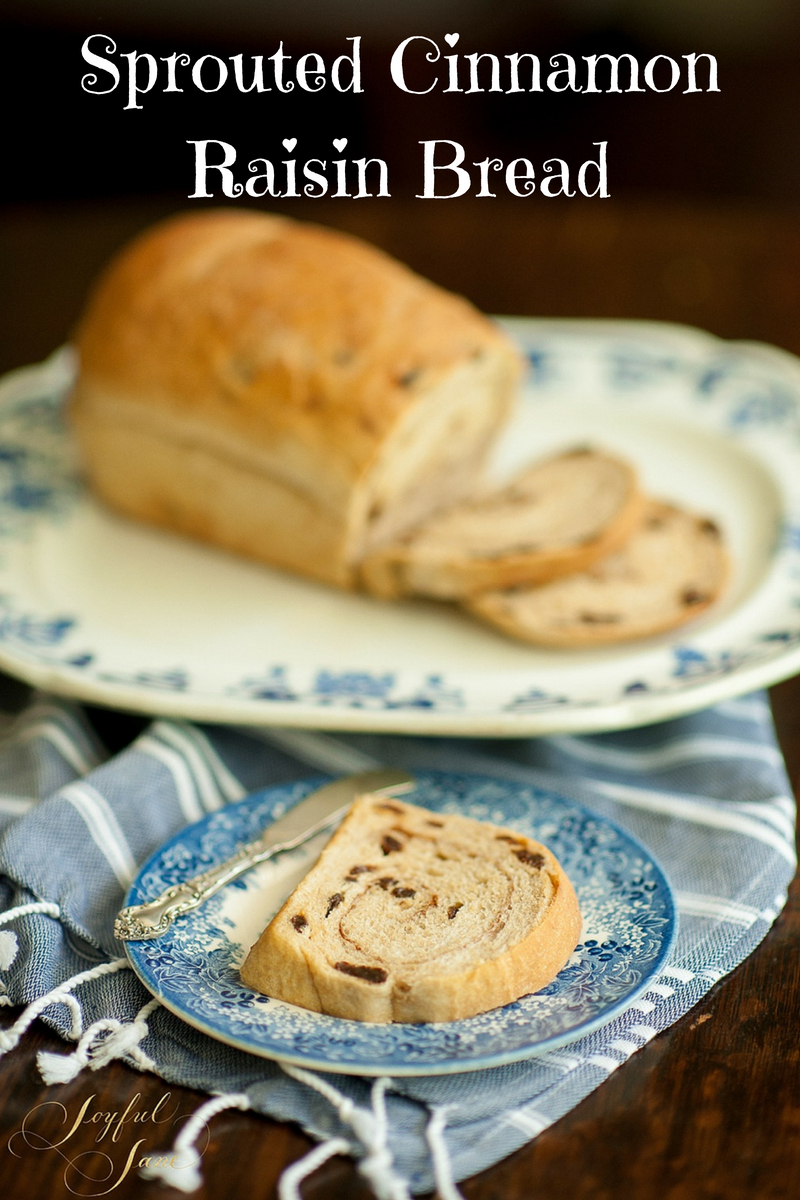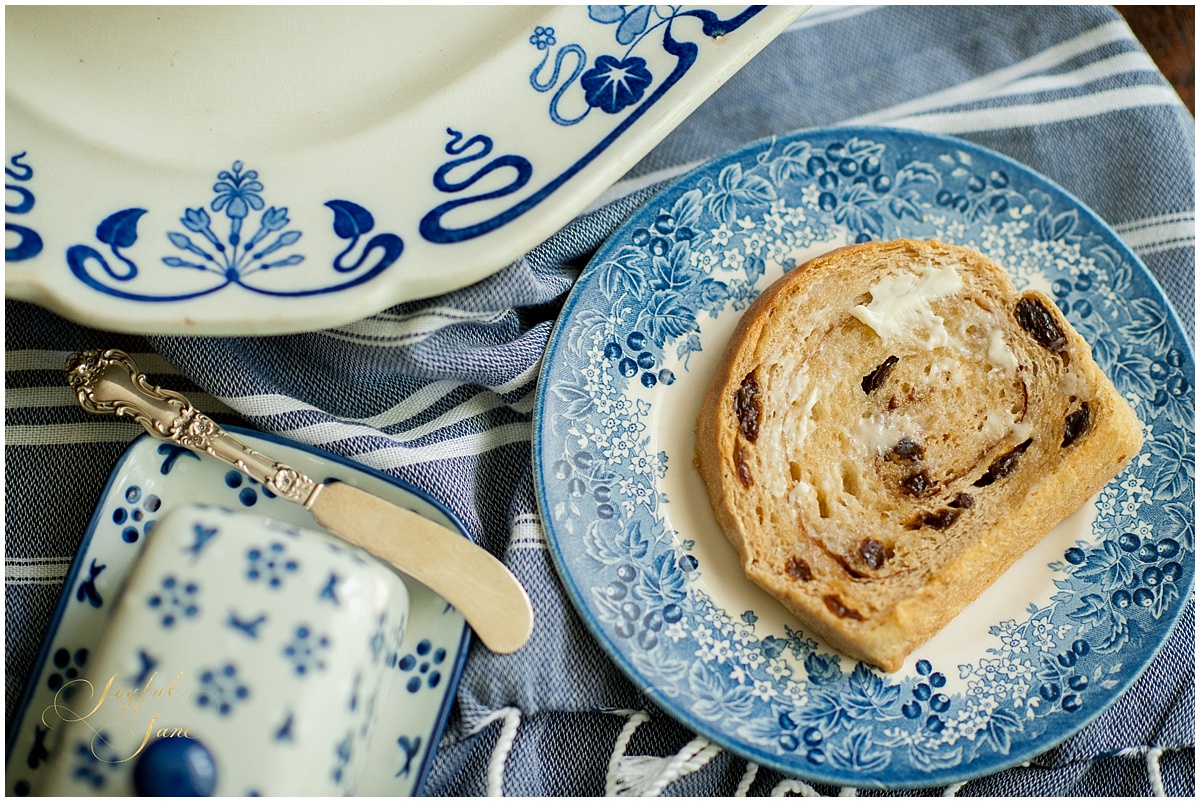 This is my new favorite bread to make…I'm semi-obsessed with it because it is so good!  It is soft and fluffy and has little bits of sweetness from the raisins married with the flavors of the aromatic cinnamon swirls.  Seriously…you NEED this in your life!  This recipe makes two beautiful and healthy loaves of deliciousness! If you use my easy method of using a bread machine for part of the process, it should only take you about 10 minutes of your active time to make.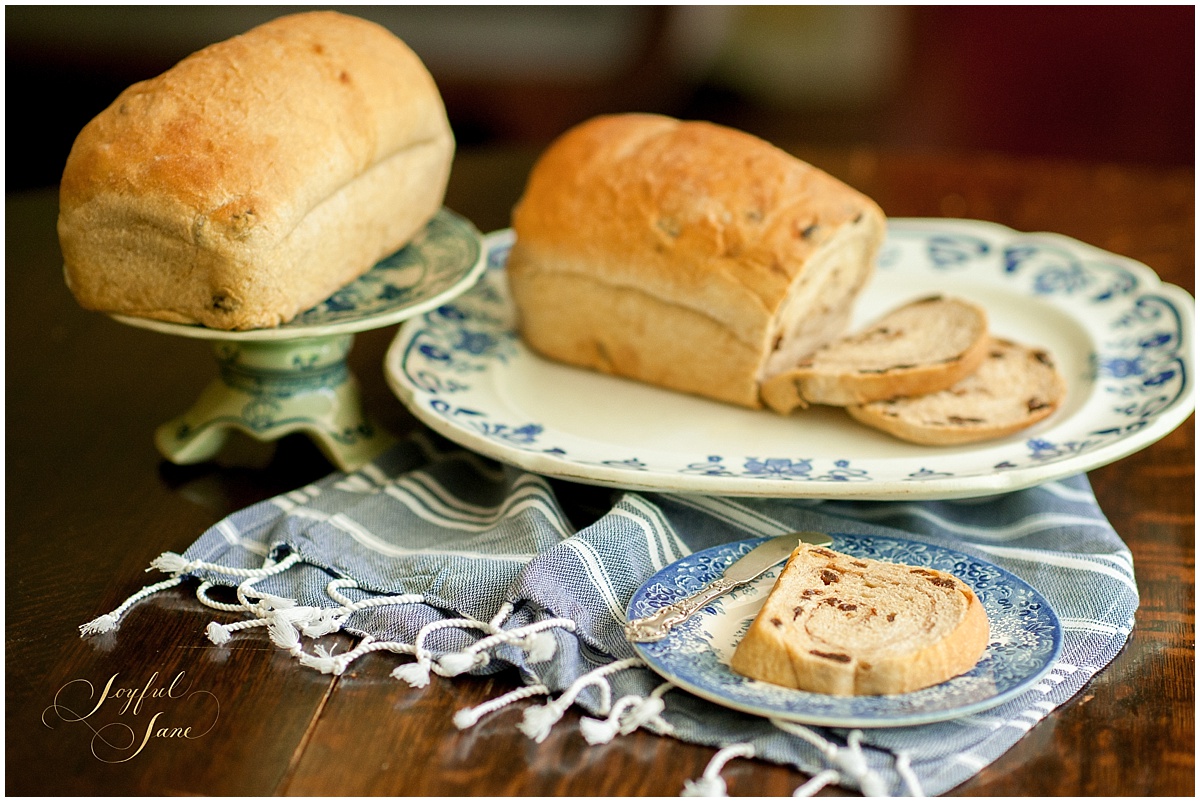 While my original THM Easy Sprouted Whole Grain and Honey Bread Machine Bread recipe takes me about 5 minutes of active time to make two loaves, this version has one more small step that adds about 5 extra minutes to the process. I use my time-saving method of using a bread machine on the dough cycle for part of the process, but you can use a regular mixer instead or make it by hand if you prefer and you can find those details on my Easy Sprouted Whole Grain and Honey Bread Machine Bread
Check out our
NEW
on YouTube to help you see exactly what I do when I make my bread and why I use sprouted flour!
If you enjoy this sprouted bread recipe you should definitely check out my other sprouted recipes such as my Sprouted Banana Bread Muffins, Scrumptiously Soft and Fluffy Sprouted Cinnamon Rolls , Easy Fluffy Sprouted Wheat Rolls , Fluffy Sprouted Rosemary Rolls with Garlic Butter.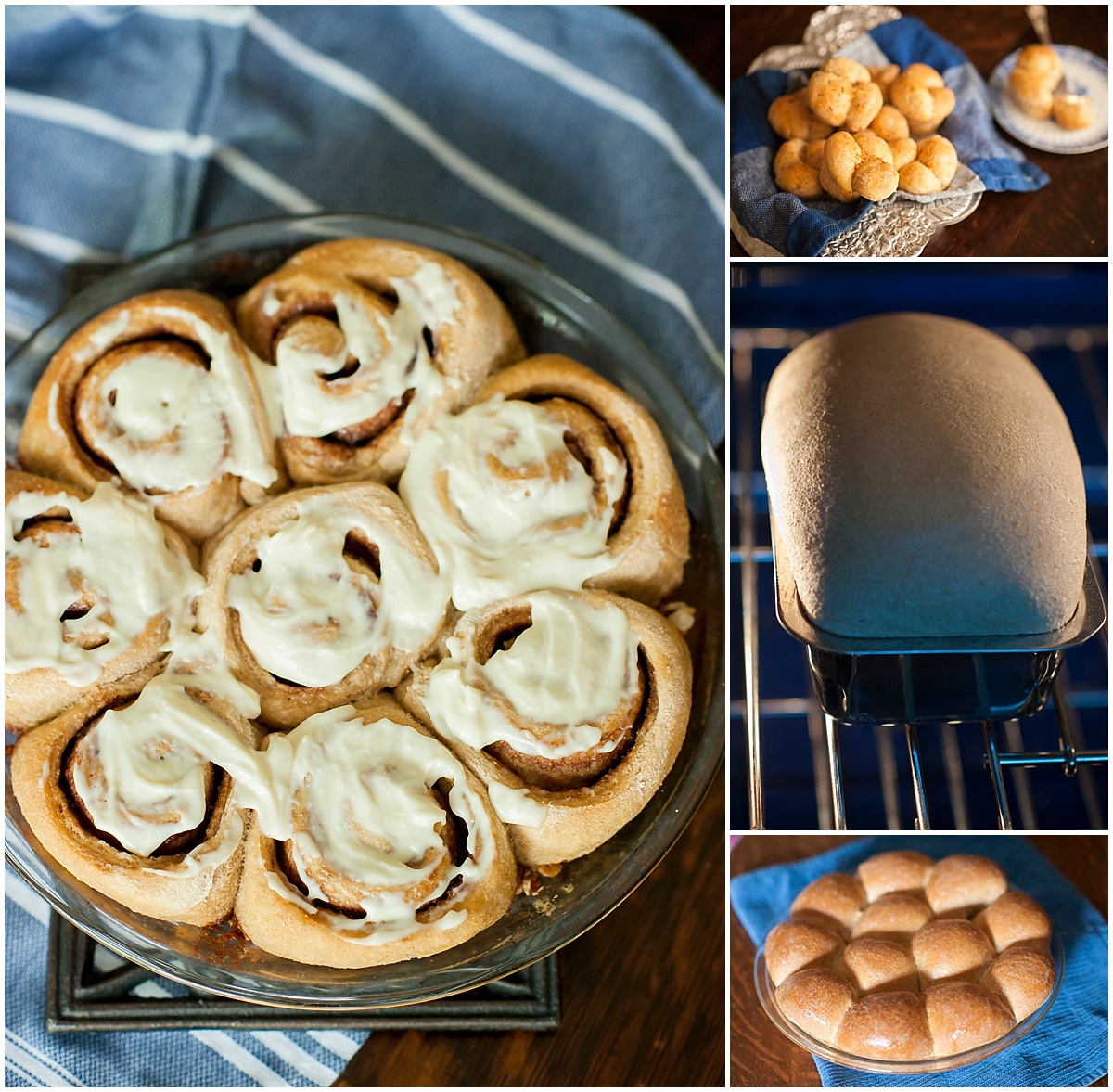 This Sprouted Cinnamon Raisin Bread makes the perfect toast or French toast and best of all it is healthy and on plan for Trim Healthy Mama.  Recently, the THM ladies came out with an oatmeal that uses 12 raisins, so I got the idea that if I could keep the raisins down to about 6 raisins per slice then one could have two slices of bread without worry that it would spike the blood sugar.  If you aren't wanting to have a crossover then you can have 1 teaspoon of butter if you are only having one slice of bread or if you want two slices of bread then use half a teaspoon of butter on each slice or you can spread half of a wedge of Laughing Cow Cream Cheese on each slice. If you want a great crossover or you want to give this bread to your children (my kids LOVE this bread!), then, by all means, slather on the butter generously!
Enjoy!
PIN IT!

Sprouted Cinnamon Raisin Bread
(THM E)

2 cups plus 2 Tablespoons warm water
2 Tablespoons of softened butter
2 Tablespoons honey
2 teaspoons salt (I use the THM mineral salt, but regular salt works fine as well)
3 2/3 cups sprouted white whole wheat flour (I use the To Your Health Brand of sprouted flour because it is made from white wheat berries instead of red and is the best I have found to produce a soft and fluffy bread.)
1/3 cup whole wheat flour* (any kind is fine)
2/3 cup all-purpose white flour* (any kind is fine)
1/4 cup vital wheat gluten (this is the brand I use)
1 Tablespoon Saf Instant Yeast (you can use regular yeast, but I have found I get a much better rise if I use this yeast)
2/3 cup (or three tiny boxes) raisins
2 teaspoons cinnamon, divided
Kristen's Easy Bread Machine Method-
1. Put water, softened butter, honey and salt into a 2 lb. loaf capacity bread machine pan.
2. Measure flours and Vital Wheat Gluten; leveling off with the back of a knife and pour on top of liquid mixture.
3. With your finger, make a well in the flour and pour yeast into well; making sure the yeast does not touch the liquid mixture.
4. Turn machine onto "Dough Cycle". Watch dough occasionally as it starts to form into a ball; scraping down sides of pan with a rubber spatula if needed. Depending on the stickiness of the dough, you may need to add a bit more water to ensure that a nice round ball is formed, but it may not be necessary. Be SURE that the dough is slightly sticky, but still forming a ball—slightly sticky is a good thing—it will help your bread be fluffier, rise better and have a better consistency after it is baked. You don't want the dough ball to be too hard.
5. Once you turn on the dough cycle, set a separate timer for 20 minutes and once the 20 minutes is up, add the raisins into the kneading dough mixture.
6. When the dough cycle is complete, punch down the dough and divide dough into two portions by pinching it off.  With a rolling pin, roll half the dough on a floured surface until the dough is about 6 inches wide by 18 inches long (doesn't have to be exact–you can eyball it).  Sprinkle 1 teaspoon cinnamon on top and spread the cinnamon out with your hand to cover the surface of the dough.  Roll the dough up and place seam side down in a well-greased (I use olive oil to grease but coconut oil would work as well) 8×4 inch loaf pan. Repeat the process with second half of dough. (see detailed pictures below).
7. Warm oven to about 80-100 degrees, then turn the oven off. Place bread into the oven for 30-40 minutes to rise (should be close to doubled in size).
8.  Carefully remove bread from oven and preheat oven to 350. When preheated, place bread back into the oven to bake for 30 minutes (I like to place my bread pans on top of a cookie sheet while baking to help prevent the bottom crust from getting too dark, but this is optional)
9. Place bread onto cooling rack and lightly butter tops of loaves (may omit this step if desired, it just helps the crust be softer) before removing from the pan (you may need to run a knife around the edges of the pan to prevent the bread from sticking). Once cool, this bread can be stored at room temperature in a container or zip-top bag for several days or it can last longer if placed in the refrigerator.
Notes: The number of steps in this recipe is deceiving…Once you get the hang of it, the active time is only about 10 minutes!   If you prefer to use a mixer to make this bread or you wish to make it by hand instead of the bread machine, see the instructions for that on my THM Easy Sprouted Whole Grain and Honey Bread Machine Bread .
* White flour and regular whole wheat flour are not typically considered "on plan" for THM, however, these are such small amounts when spread out over the two loaves that the THM admins approved the recipe as on plan.  There are other on plan items such as Joseph's Pitas, Low Carb tortillas, Dreamfield's Pasta and other commercially made sprouted breads that are all considered on plan, but contain one or both of these ingredients in small amounts. =)