In case you don't already know and use this great chocolate super food, I want to introduce you to Raw Cacao. Although you can use Raw Cacao in similar ways as Cocoa Powder, it is not to be confused with regular Cocoa Powder because it is so much more!  Raw Cacao is high in antioxidants, vitamins, minerals and even protein.  It has fantastic super food qualities like preventing premature aging, reducing fat and appetites, better blood circulation and heart health as well as improving moods.
Raw Cacao is not a new food, but it is new to me, so I thought others may not know about it as well. I had heard about it before, but I didn't know anything about it. I decided to try it recently and I'm so glad that I did! Not only did I learn all the great health benefits that it has, but I've been enjoying it in my smoothies and shakes almost daily!  If you want to read more about it, I found this article that tells about 21 Fantastic Benefits of Consuming Raw Cacao helpful.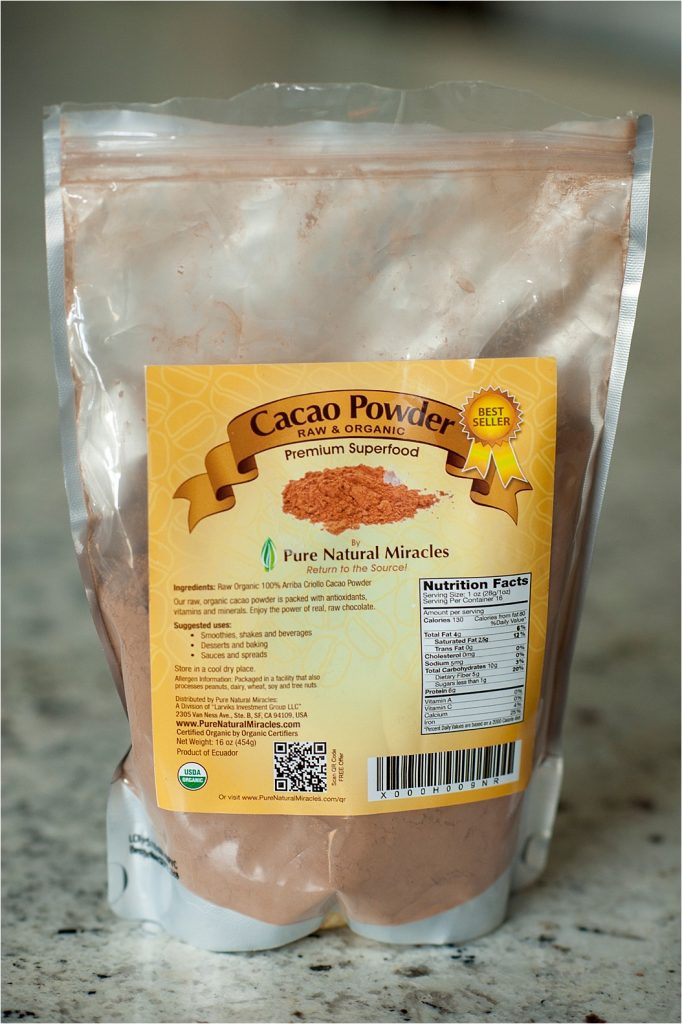 I'm really excited about incorporating more of this into my daily diet…I mean, really, what woman doesn't want to add more chocolate to her day!?! =)
There are several brands that looked good on Amazon like this one, but I ended up choosing this one. Here is a picture of the nutritional label on the Raw Cacao vs. Regular Cocoa Powder so that you can see the difference in the two types.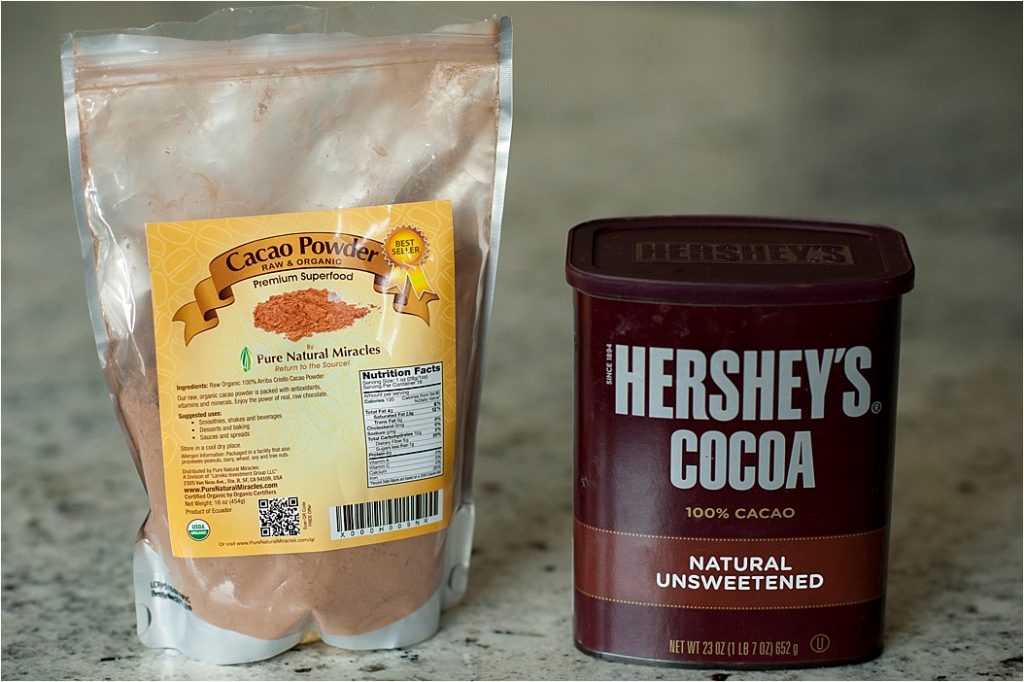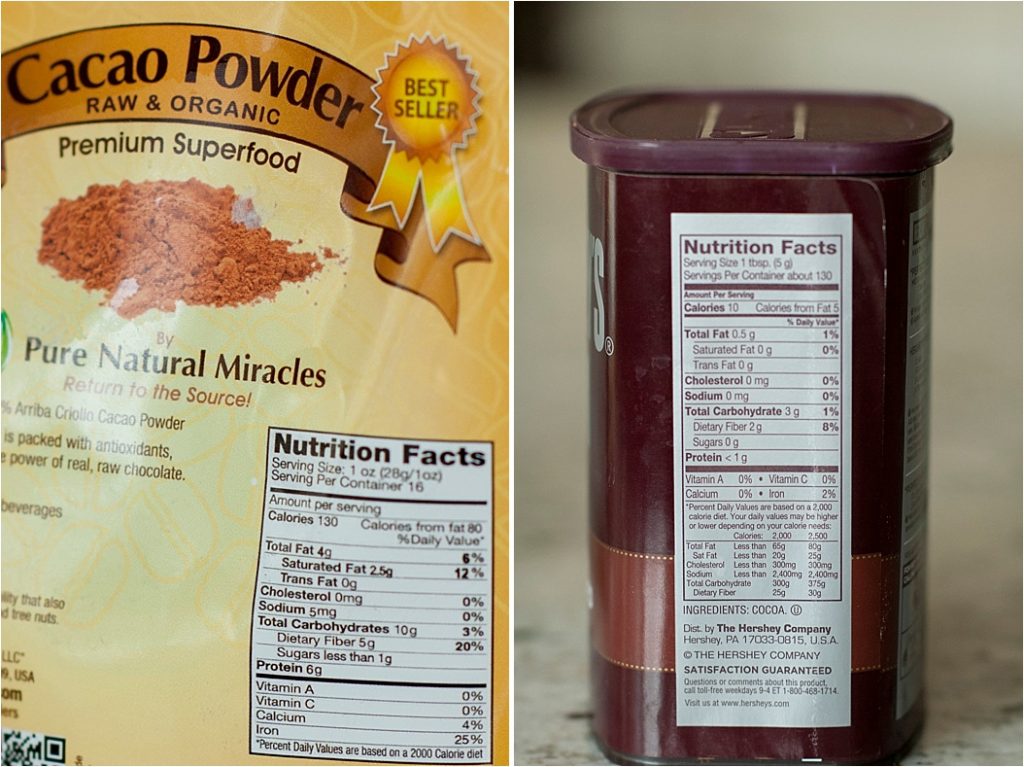 I use the Raw Cacao in my Dark Chocolate Shake recipe! This shake is my go-to shake when I'm craving something sweet, but I don't want to take the time to bake something. I can just whip up this shake in about 5 minutes and it is a yummy and healthy snack. Best of all, it is a Fuel Pull on Trim Healthy Mama, so I can have it almost any time!
Now onto the fun giveaway!  This Valentine Giveaway has a focus on chocolate….The Bloggers of the THM Bloggers Seasonal Recipe Group, of which I am a part, are giving away a collection of some of our favorite stevia sweetened Lily's chocolates, some pretty Valentine decor for your kitchen and a few other goodies!  In addition, each of the bloggers participating is sharing one of their favorite chocolate recipes, so you should hop on over to the post here to check it out!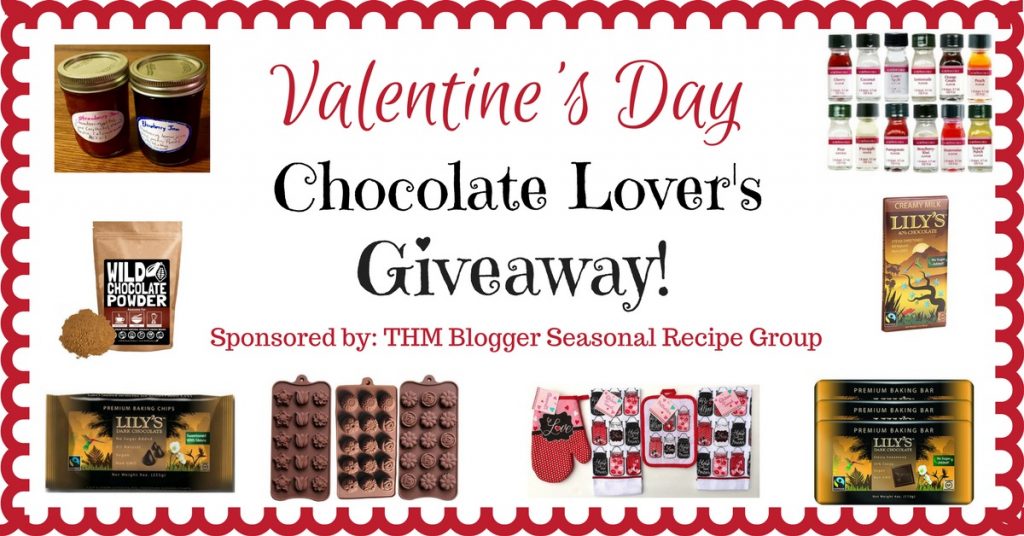 Below is the recipe that I am sharing in the giveaway called Rich Chocolate Cups. They are super simple to make and a great make-ahead recipe.