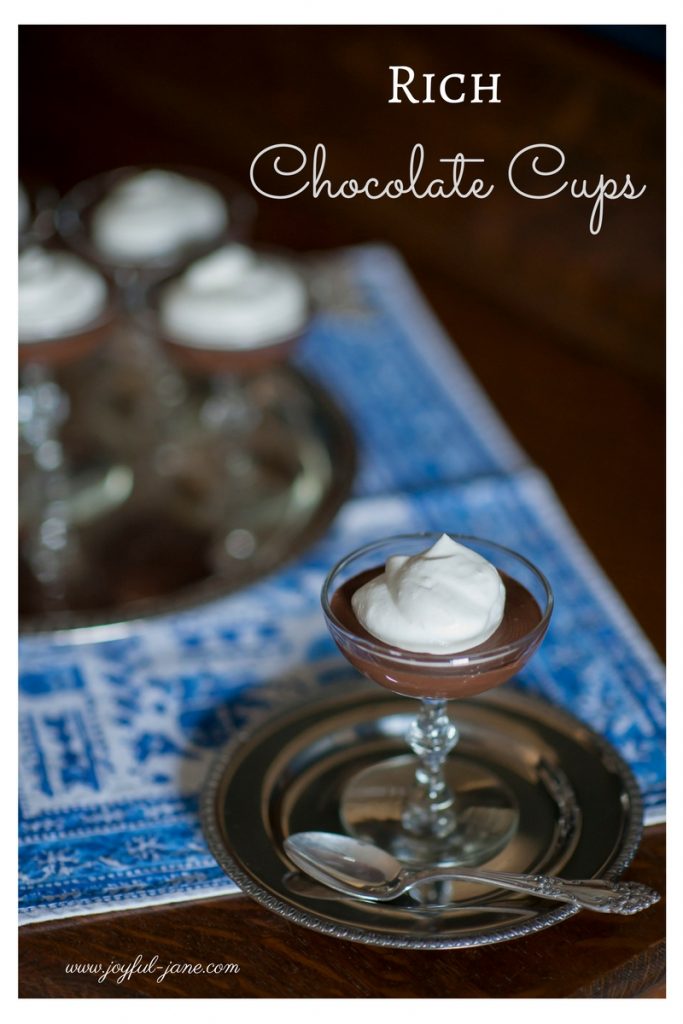 This is my kind of dessert for so many reasons…  For one thing, this recipe is SUPER fast and easy to make!  Secondly, it is rich, smooth and chocolatey, so it helps to satisfy my chocolate cravings.  Thirdly, it can be made ahead of time and it lasts a long time in the refrigerator, so that makes it the perfect dessert to serve to guests or just to have on hand when I am needing a sweet fix.  Plus, if you serve them in a decorative little cup or goblet they are very pleasing to the eye!  Here is a link to some ramekins that would be great to serve them in.  Fourth, they are sugar free, so that makes eating them more appealing to those of us that wish to avoid sugar.  It is so nice to have a dessert that you don't have to feel guilty about eating every once in a while. I like them best with a dollop of sweetened whipped cream added to the top, as it tames the intense dark chocolate.
This would be the perfect dessert to whip up on Christmas Eve or New Years to have in the refrigerator ready to pull out to help you stay on plan during the holiday festivities.
I make my whipped cream by using about 1 cup of heavy whipping cream, 1 Tablespoon of Gentle Sweet (taste and add more if you like sweeter) and a dash of vanilla. I mix those ingredients with my electric beaters until soft peaks form.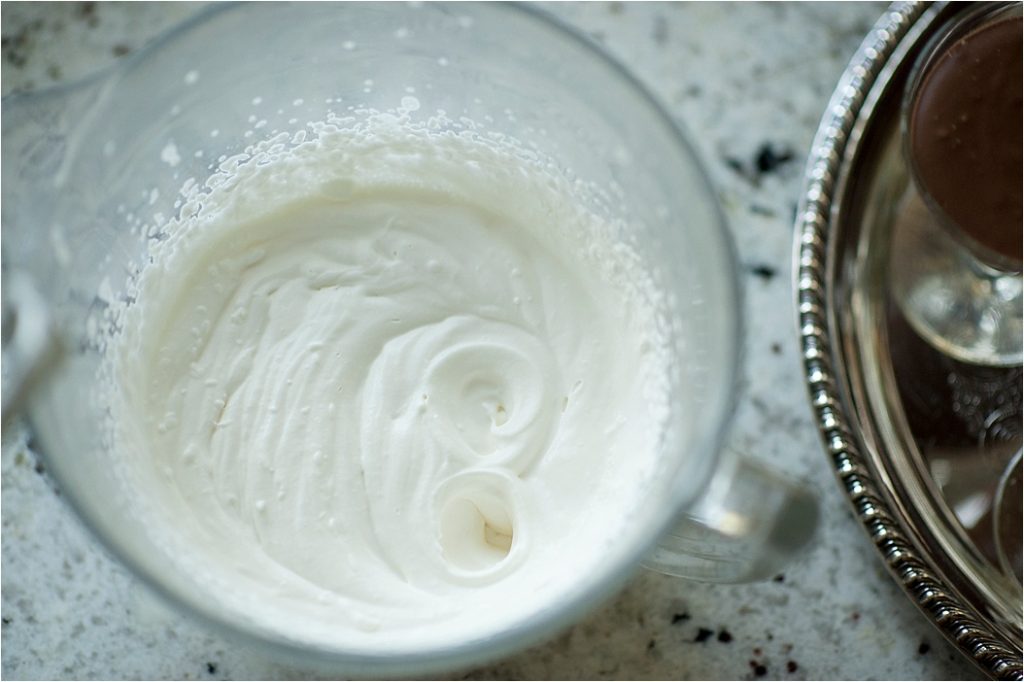 My little kitchen helpers are happy when I make these chocolate cups because they get to lick the remaining chocolate!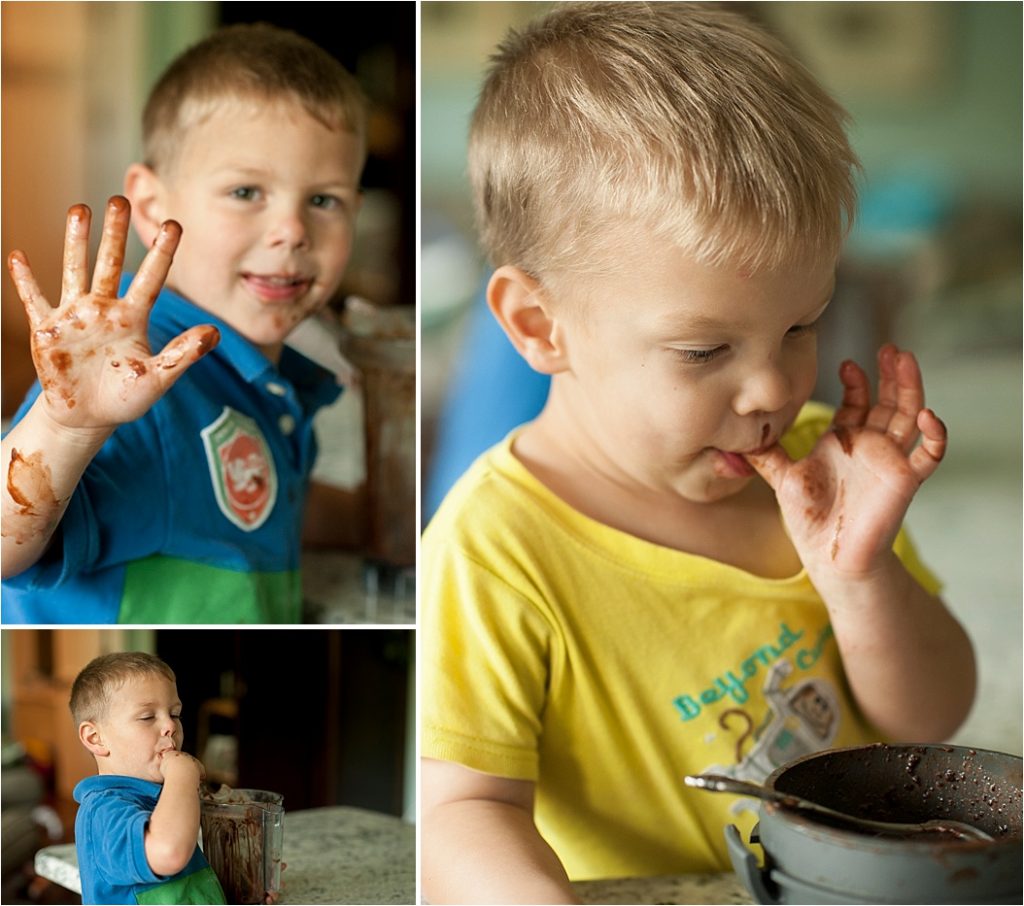 I have my sweet friend, Natalie to thank for sharing her original recipe with me. I added some ingredients and tweaked a few things before bringing you this final recipe.  I would describe these chocolate cups as a mixture of a rich chocolate pudding and a chocolate ganache. One thing is for sure, they are decadent and sure to hit the spot when the chocolate craving arises. Best of all, they are cinch to make!

Rich Chocolate Cups
(THM S)

1/2 cup Lily's chocolate chips (you can buy them HERE or HERE)
2 squares (or 1/4 bar) Lindt 85% extra dark chocolate bar (these 3.5 oz bars can easily be found at most grocery stores)
1/8th-1/4th cup Xylitol* (taste it after you use the 1/8th cup to see if it is sweet enough for you and if not add 2 more Tablespoons)
1 Tablespoon Gentle Sweet
1 pinch salt
1/8 cup warm water
2 eggs
3/4  cup heavy whipping cream
1/2 cup of almond or cashew milk
Combine first 7 ingredients in a blender and blend for a few minutes or until smooth.  Bring cream and milk to a simmer in a saucepan on the stove. Turn blender onto low speed and slowly add the hot liquids through the hole in the lid while the blender is going.  Blend for about 2 minutes until smooth and creamy.  The hot liquids should cook the eggs, but if you are worried about that then you could always transfer the mixture from the blender to the stove and cook, stirring constantly with a whisk on low for a few minutes.
Pour into ramekins or small dessert cups, cover with plastic wrap and let set in the refrigerator over night or at least for several hours so that it will thicken up and solidify (you can put it in the freezer for about an hour to speed up the process if you want to eat it the same day). Top with lightly sweetened whipped cream.  I make my whipped cream by using about 1 cup of heavy whipping cream, 1 Tablespoon of Gentle Sweet and a dash of vanilla.  I mix those three ingredients with my electric beaters until soft peaks form. Enjoy!
(* NOTE Xylitol can be detrimental to dogs)
Yield 6 servings
PIN IT!