If you've ever wanted to try making sprouted flour breads, rolls, muffins and more, or you just want to stock up, NOW is the time because my favorite healthy flour company is running a $1 shipping special now through the end of January 2023 with a minimum 15 lb. purchase (I like to order three five pound bags and freeze the extra two-this works great for me)! Don't miss out before it's too late! https://healthyflour.com
I've been making bread with this particular flour for over 5 years and it is fantastic! I use the Sprouted WHITE Whole Wheat flour as opposed to the sprouted red whole wheat flour, as I find the white wheat makes the fluffiest and softest bread and rolls compared to other sprouted flours I have used, so give it a try and let me know what you think!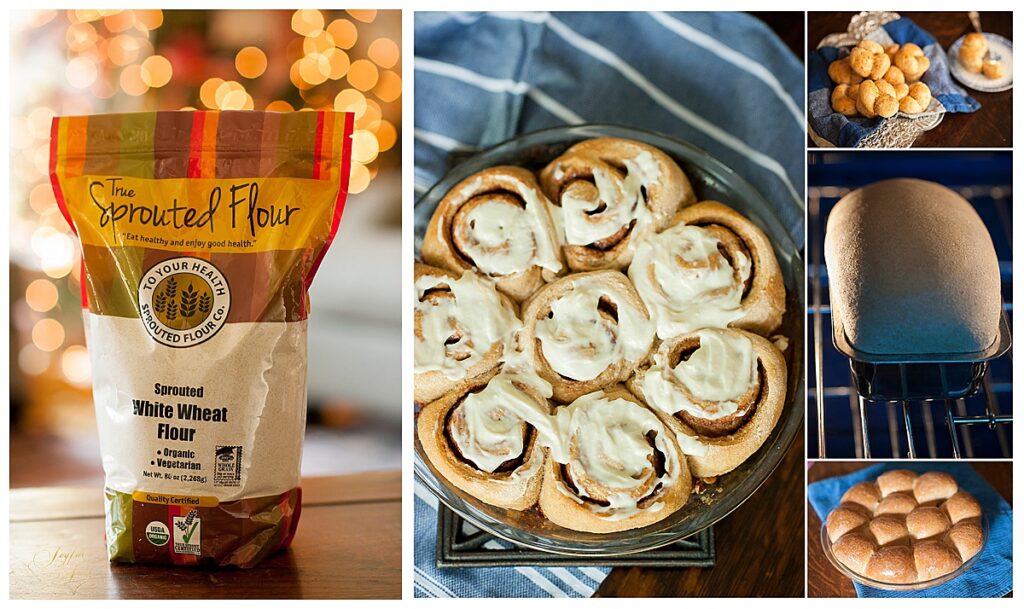 Below you will find all of my favorite sprouted flour recipes that I make for my family and here is a link to my YouTube video showing how quick and easy it is to make.
CLICK HERE TO WATCH MY YOUTUBE VIDEO TO SEE HOW EASY IT IS TO MAKE SPROUTED BREAD!