I'm so grateful for each and every one of you who read and visit Joyful Jane!  Thank you for supporting and encouraging me in this blogging journey!  I hope that you have found this blog helpful as I have brought you topics that are near and dear to my heart such as healthy recipes, helpful tips, family life, decor, photography, calligraphy and more!  If this blog has blessed you, would you consider telling others about Joyful Jane?  We'd love to meet your friends!  Please tell them about this special gift we have below, so they can get their copy, too!
Please enjoy this FREE gift to you good through the end of today (Thanksgiving day 2017).
In case you missed my post where I first told the back story about how this this scripture page was inspired by a special love story, you can read all about that and see some lovely Thanksgiving decor on THIS post.  One of my businesses that I have is a custom calligraphy business. I specialize in calligraphy for wedding invitations (you can view my entire calligraphy portfolio HERE).  I also enjoy making scripture prints that can encourage us in the faith.  My friend Nancy does the lovely water color painting on my calligraphy prints.  You can read about Nancy HERE.  This print will be available in the near future on our shop, so if you like it and want to order one to keep or share, please come back and browse our shop!  I also hope to have this print made into pretty note cards!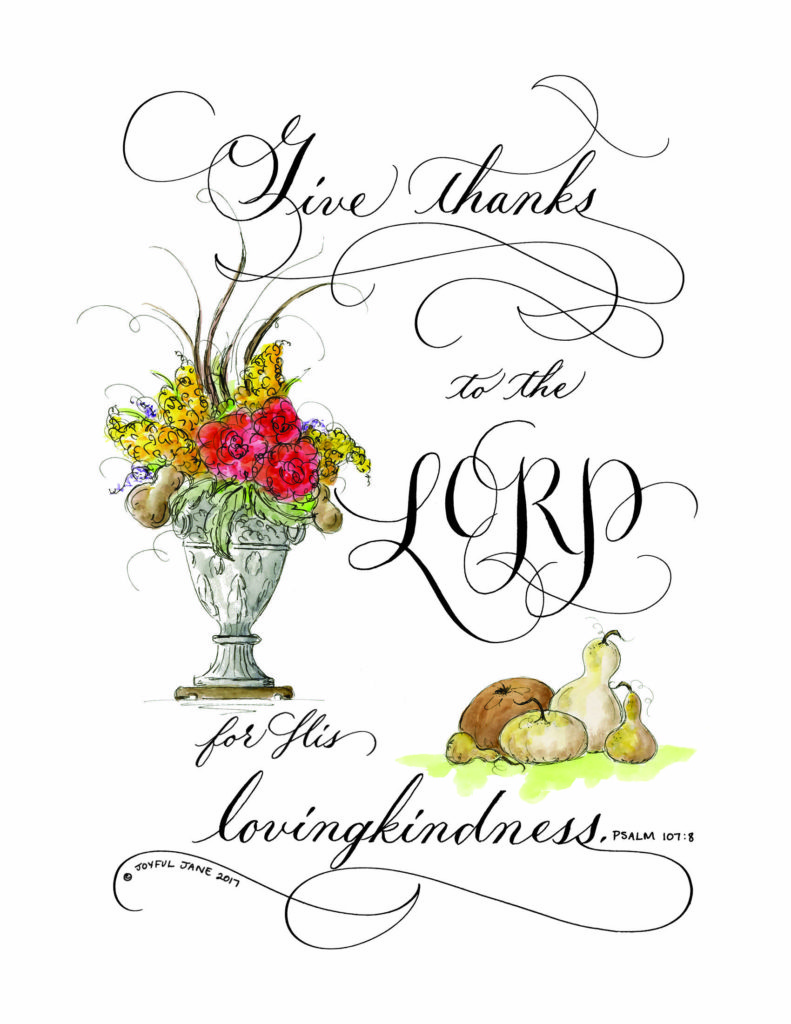 (Please only one download per household)
If you want a bonus Scripture Print then join our mailing list in the box below and we will send you this extra one to your email!