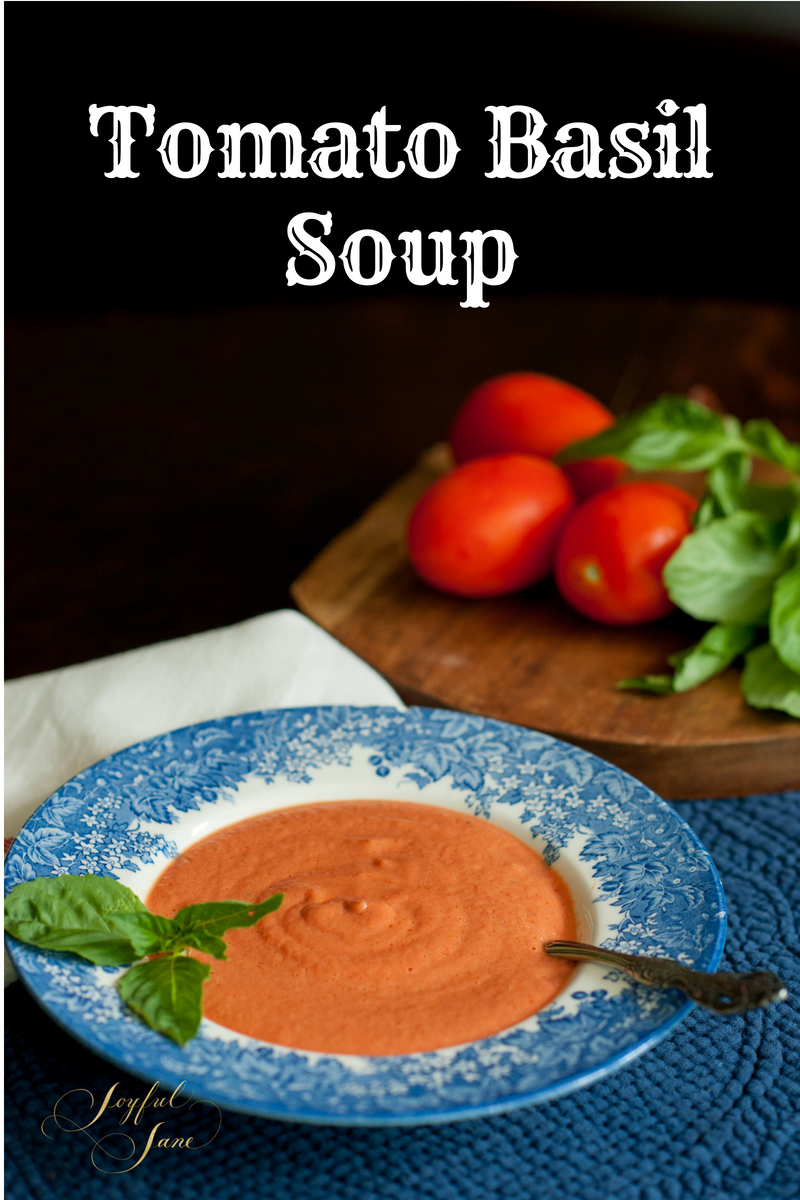 I first fell in love with tomato basil soup at the French restaurant called La Madeleine.  They are famous for their Tomato Basil Soup, but I wanted to create my own version and I have to say that I personally like my Tomato Basil Soup better than the original!  It is so flavorful and creamy!  It is also one of the easiest soups you will ever make and one of the most inexpensive, which is a great bonus!  If you have abundant fresh garden tomatoes then feel free to use those, but I wanted an even simpler way to make mine, so I use the giant can of diced tomatoes (102 oz) from Sam's and it only costs me $2.98!  The whole pot of soup cost less than $10 to make!!!  With only a handful of other ingredients added and the fact that this recipe can be completely ready and on the table in less than an hour is another reason that this recipe is a winner!
This is a great soup to feed a crowd or take to mama of a new baby or a sick loved-one.  I recently made it for a dinner party and it was a hit!  My family loves it when I make this soup!  Try it and let me know what you think!
If you like basil, then you should also try my Fresh Basil Pesto recipe!  You could even put a spoonful on this soup if you like!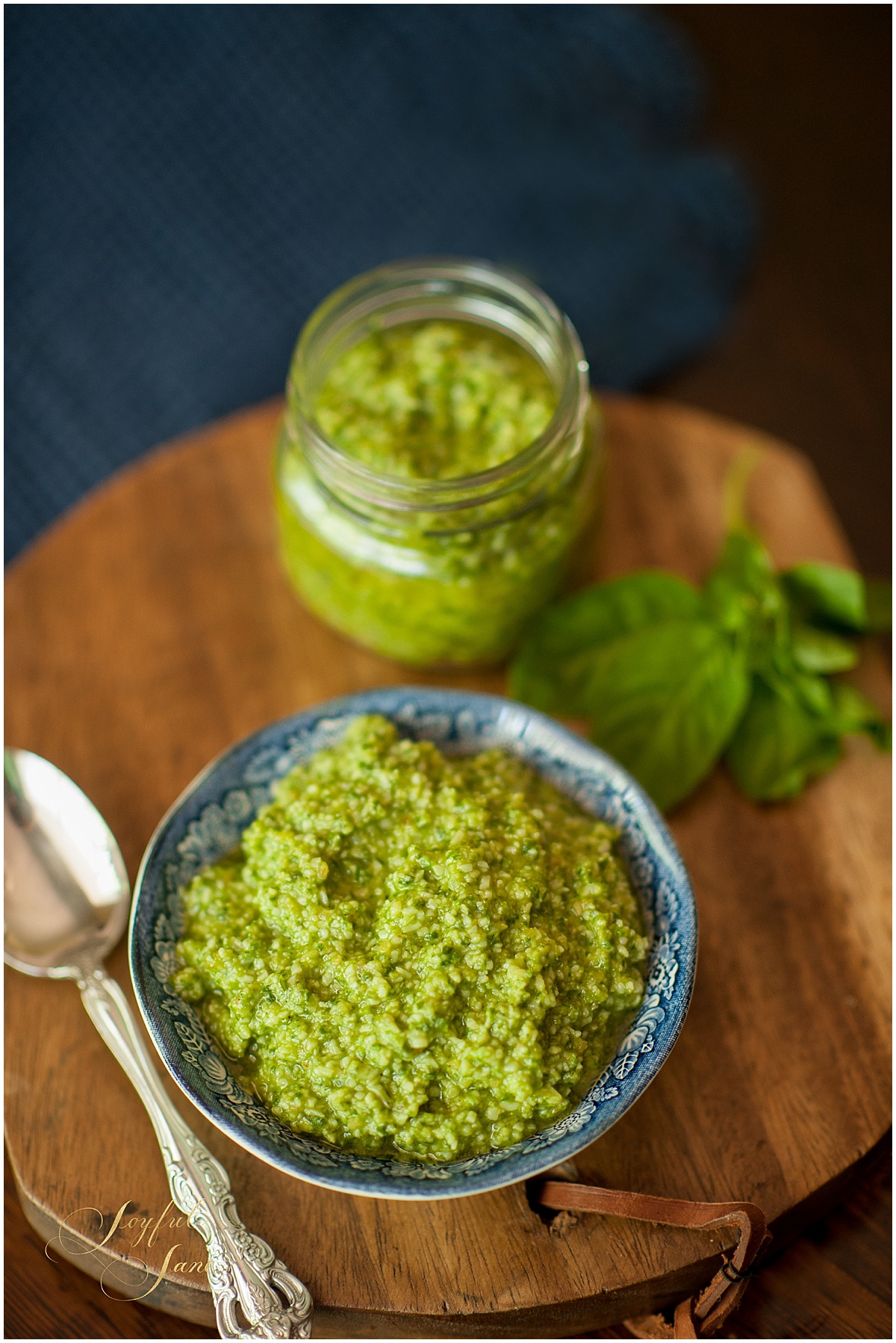 PIN IT!
Tomato Basil Soup
(THM CO)

1 (6 lb, 6.5oz) large can diced tomatoes (I buy the one from Sam's which currently only costs me $2.98)
3 cups water
2 garlic cloves, minced
6 fresh basil leaves, whole
1 cup loosely packed fresh basil leaves, or more to taste (I use more)
6 oz. cream cheese
1 stick butter
1 cup whipping cream
1 cup half and half
salt generously to taste (I used 1 Tablespoon plus 2 teaspoons)
lots of freshly ground black pepper to taste
Simmer first 4 ingredients in a large stockpot for 30 minutes. Puree tomato mixture with cream cheese and 1 cup (or more to taste) basil in a blender in batches.  Stir in remaining ingredients and heat through to serve.  Garnish with chopped basil or fresh Parmesan cheese or just eat it as is and it is delicious!
Yield—This makes a ton of soup, so it is great for a crowd or if you want to freeze (it freezes well!) some to eat another time, otherwise you may want to half the recipe.  Enjoy!