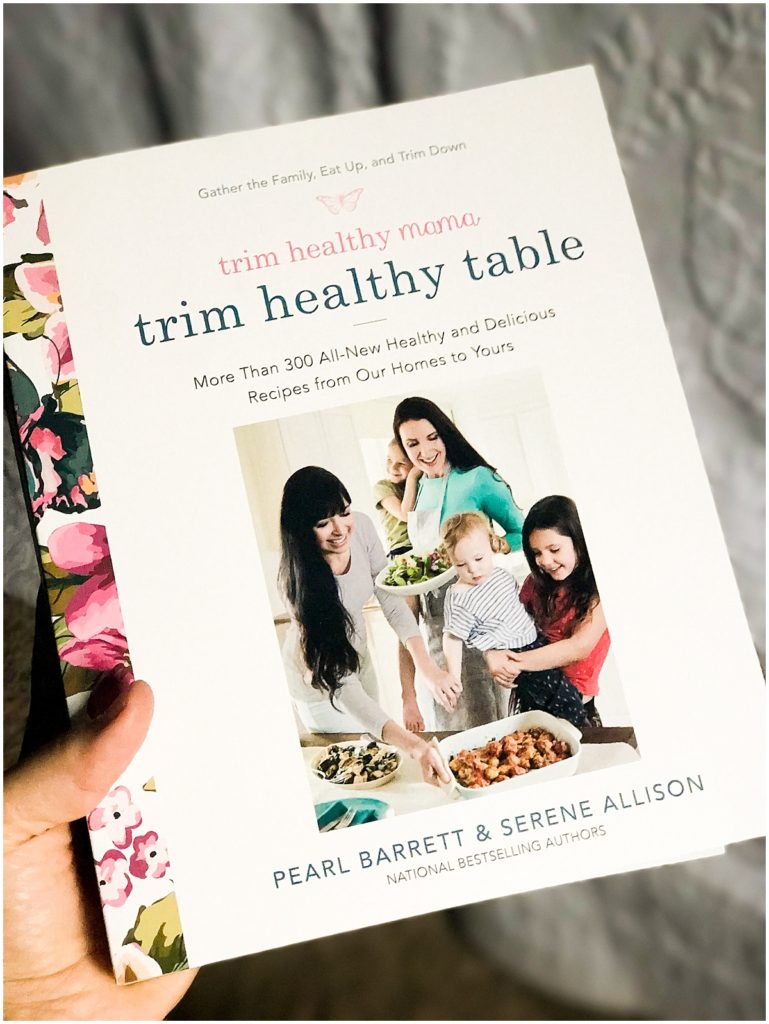 If you haven't heard about the new cookbook out by the Trim Healthy Mamas Pearl Barrett and Serene Allison then you are missing out!  It is called Trim Healthy Table and this newest cookbook has over 300 healthy family-friendly recipes.  I have been feeding my family the THM way for over 4 1/2 years now and you can read all about my THM story HERE.
I pre-ordered my copy of the new Trim Healthy Table because I knew that the book would be great and it has not disappointed!  It has so many fantastic looking recipes, that I'm having a hard time deciding what to make!  I want to try them all!  So far, we've already made several of the recipes and they were hits with my family.  One of those recipes was the Trimtastic Mostess Cupcakes (pictured below)!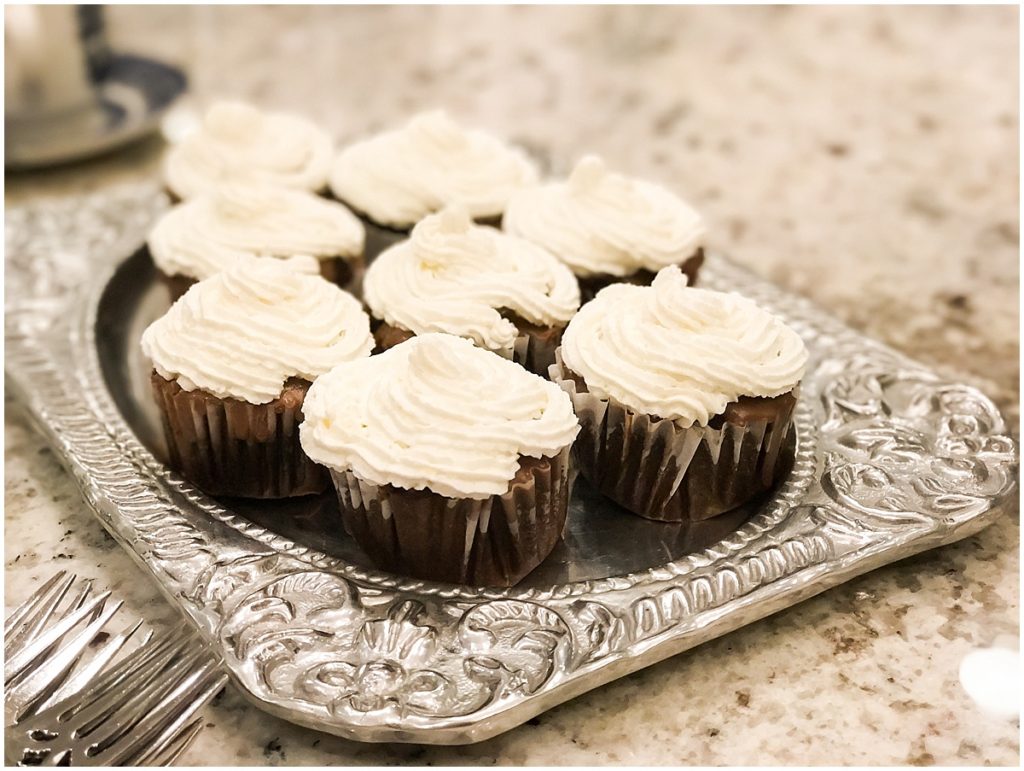 Whether you've embarked down the Trim Healthy Mama road or a similarly healthy route, this giveaway is for you! Organized by our friend TJ to celebrate the official launch of her THM friendly food website TJsTaste.com, this giveaway is packed to the brim with exceptional products to help you kick start or continue your healthy journey. It features practical items as well as fun prizes that together add to over $700! To enter, scroll down towards the bottom of this article and fill out the entry form.
About the Prizes
SweetLeaf Stevia
SweetLeaf is a brand that offers high-quality, delicious stevia-sweetened products and stevia the sweetener itself. This prize pack includes the following SweetLeaf items:
Sweet Drops – Caramel
Sweet Drops – Chocolate
Sweet Drops – Coconut
Sweet Drops – Vanilla
Sweet Drops – Cola
Liquid Stevia SteviaClear
SweetLeaf Stevia 70 Count Packets
Stevia Extract
Lemon Lime Water Drops
Peach Mango Water Drops
Raspberry Lemonade Water Drops
Strawberry Kiwi Water Drops
SteviaTabs
Product of GIR
GIR (which stands for Get It Right) is a great utensil company. They take common utensils found in just about every kitchen and perfect upon them in design, appearance, and functionality. Plus, they're made from food grade silicone, making them healthy to use, safe for ceramic or other nonstick coated cookware, and able to be used at very high temperatures.
GIR is giving away the following in winner's color choice:
Ultimate Ladle
Ultimate Spatula
Ultimate Flip
Ultimate Spoon
Dreamfarm
Dreamfarm is a kitchen gadget company that creates unique gadgets that solve the kitchen's little problems. Among their lineup of gadgets are self-leveling measuring spoons and measuring cups as well as scissors just for cutting pizza.
For our prize pack, they are giving away the following in winner's color choice:
2 Clongs – One for yourself and one to give to a friend (or just keep them both!). These are tongs with a bend so they stand up when in use without getting the counter top messy plus they lock and and unlock just like a clicky pen.
1 Set of the Best – This set of utensils has the same bend as the Clongs to serve as feet and keep the counter mess free. Some have heads that swivel to change their use (the spoon turns into a ladle).
Cuppow
Cuppow is the creator of amazingly handy mason jar adapters. Their flagship products are drinking lids that make either wide or regular mouth mason jars handy for drinking from with decreased spillage. Another helpful product are the BNTO adapters–cups that fit in the mouth of a mason jar. To use, add salad dressing, a dip, a snack, or whatever you like.
Cuppow is giving away the following in the clear color:
3 wide mouth lids
3 regular mouth lids
3 BNTO adapters
Heirloom Cookie Sheets
Heirloom Cookie Sheets sells just that–heirloom quality cookie sheets. Created by the daughter of a man who owned a metal fabricating company, Heirloom's cookie sheets are constructed with thick, solid, non-toxic, 18 gauge stainless steel. They cook evenly and beautifully, ensuring excellent THM friendly cookies and foods.
Heirloom is giving away two of their gorgeous stainless steel cookie sheets.
Casabella
Casabella, which means literally "house beautiful" in Italian, is a business that opened its doors in 1988 after being inspired by an Italian made mop. Today, Casabella offers kitchen gadgets and cleaning tools that are beautiful as well as functional.
Casabella is giving away two of their Garlic Shake 'n Press tools. With this tool, you simply shake to remove the peel then press to mince it.
KMN Home
KMN Home is the mastermind business behind the creation of DrawerDecor, a much sought after drawer organizing system in the THM community. This system contains a non-slip silicone basemat that is inserted in a drawer and silicone Divitz of various shapes that divide the utensils in the drawer. The result is a neat, orderly drawer where you can actually find stuff!
KMN Home is giving away a DrawerDecor Deluxe Starter Kit in winner's color choice. This kit contains one basemat and 20 Divitz.
Young Living
Young Living is an essential oil and supplement company. They boast the widest selection of pure essential oil singles and blends as well as a large variety of supplements, diffusers, makeup, pain relief cream, cough drops, and more.
TJ (via her Young Living business) is giving away a 5 ml bottle of Black Pepper Vitality essential oil and a 5 ml bottle of Lemon essential oil.
Libre Tea
Libre Tea sells convenient glass tea glasses to enjoy loose leaf or regular bagged tea. Each glass has a durable BPA-free poly exterior to prevent burns and a stainless steel mesh filter to weed out loose tea leaves from the brewed tea. Each glass also has a lid to keep things warm and spill free.
Libre Tea is giving away a 14 ounce Libre Tea tea infuser of winner's color choice.
Silpat
Silpat is a popular brand name in many baking circles. They are the originator of the silicone baking mat. To use, lay a silicone baking mat on your cookie sheet. No need to spray with nonstick spray or use parchment paper as the silicone baking mat does the jobs of these items on its own!
Silpat is giving away 2 silicone baking mats.
PackIt
PackIt is home to freezable lunch bag. Containing freezer gel built in to the walls of this lunch bag, it makes keeping food cold a cinch. Just pop the lunch bag into the freezer and, once frozen, add your lunch. The lunch box keeps things cold for several hours, making it unnecessary to refrigerate your lunch.
PackIt is giving away 2 regular freezable lunch bags in winner's choice of design.
Trim Healthy Table
Trim Healthy Table, the second cookbook published by authors Pearl Barrett and Serene Allison, is bursting with over 300 all new trimming and tasty Trim Healthy Mama recipes. In addition to these recipes, the cookbook includes a first time ever super condensed explanation of the full Trim Healthy Mama plan in the form of the Simple Start Guide!
TJ is donating a copy of Trim Healthy Table.
Butterbell
Butterbell sells high quality French butter dishes such as what has been used in France for centuries. To use a Butter Bell, or French butter dish, simply add some water to the base, put the softened butter in the cup, the set the cup so that it hangs upside sown in the dish. The reuslt is an airtight seal that provides fresh, softened butter.
Butterbell is giving away a French butter dish from their Café Collection in winner's choice of color.
Fridge Coaster
Fridge Coaster sells lovely coasters that are literally for your fridge. Now you don't have to worry about cleaning up your fridge every time something spills as Fridge Coaster does it for you. Plus, it makes your fridge look cute and colorful!
Fridge Coaster is giving away Fridge Pack in winner's choice of color.
Enter to Win
Enter to win this $700+ THM friendly giveaway below. This giveaway is open to United States residents who are at least 18 years old. Odds of winning based on number of entries. Please enter a valid email in the form below so TJ (from TJsTaste.com) can contact you if you win! This giveaway ends at 11:59 PM Eastern time on November 7, 2017.