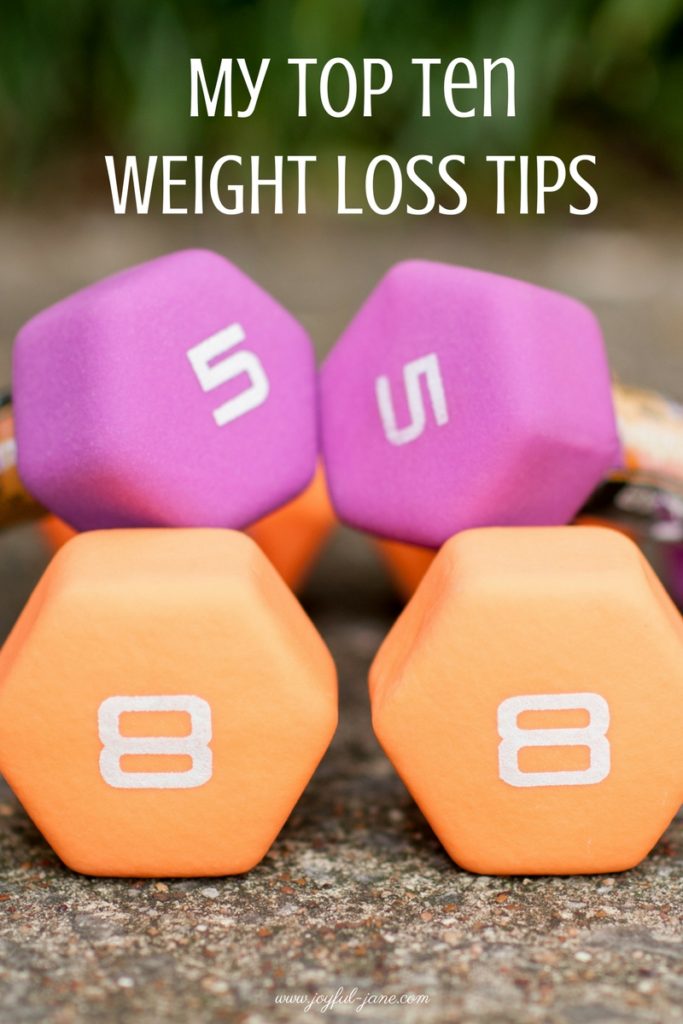 Losing weight can be very challenging.  I know first-hand the struggles associated with feeling powerless and wondering if the weight is ever going to come off.  After giving birth 10 times (8 babies here on earth), gaining weight and losing the weight has become a way of life for me.  Through the years, I have gained and lost somewhere in the vicinity of 200 plus pounds when you add up all of my pregnancy weight (not including the weight of the babies themselves in that figure).
While my experience of weight gain and loss is from pregnancy, this post isn't just for mamas, this post is for anyone interested in improving their health.  Almost every single one of these tips can apply to just about anyone trying to achieve a healthier weight.  My heart in writing this post is in hopes that it can help other fellow strugglers.  This is not an exhaustive list, but the things that I have listed below are the top things that I feel have helped me the most in my long journey.
People have wrongfully assumed (and told me over and over) that the weight must just melt off of me after having a baby. I wish that were the case, but unfortunately that's not the way my body works.  I'm not one of those moms that has a baby and by the end of the week looks like she never gave birth.  Quite the contrary! I am typically left with anywhere from 20-25 pounds to lose after my babies are born and it is a slow process in coming off…
I remember one funny story after I gave birth to my third child.  My midwife was very concerned at the state of my protruding mommy tummy (I have severe Diastasis Recti, which is separation of the abdominal muscles caused by having babies.  The way that I carry my babies exacerbates this condition even more than most because I carry my babies way out in front like a torpedo!), so she suggested that I may want to try a girdle or binding to help my tummy.  My sweet friend, that was there for the birth offered to go to the store to buy me a girdle.  She came back home with a few options.  First of all, as I recall they were all a size large because…how do I put this delicately…my tummy was still huge even though I had already given birth!  Secondly, I recall her helping me try them on because they were proving very difficult for me to pull up over my gigantic tummy by myself! There was one that zipped up in front and it was just the most ridiculous sight you'd ever seen!  She was trying so hard to shove my tummy into that girdle so she could zip it up, but no such luck!  I think we eventually found one that would get on me, but we had a good laugh for many years at the ridiculousness of the situation!
I've experienced the greatest joys at the births of my babies, but also encountered some of my biggest struggles as I reconciled what my post partum body was compared to my pre-pregnant body.  I know that we as mothers are supposed to celebrate the stretch marks and say that they are beautiful because they were put there by our sweet babies.  We are encouraged to relish in the newfound softness and fullness that can some times ensue after giving birth.  I get that.  I really do. Part of me does celebrate those things about my body and look upon them with fondness, but there is another part of me that wants to feel "normal" or "back to my old self".   I don't think there is shame in that either.  There is no shame in striving to get back to the way we felt best and healthy, as long as where we were before was really a healthy place for us.  Then there is the plain and simple fact that I'd really just like to be able to fit back into my clothes again without feeling like I look like a puffer fish about to pop.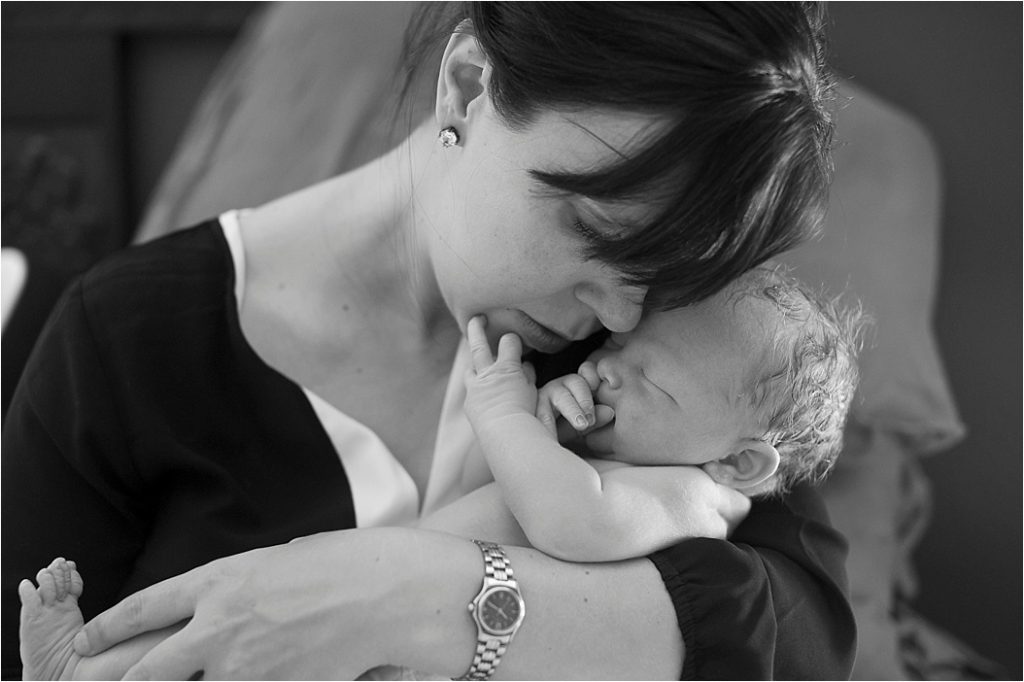 My newest munchkin shortly after he was born.
And so, after each child is born, the process of returning to the pre-pregnancy body begins.  As I think back through the last 16 years of being constantly pregnant and/or nursing (literally non-stop), there are some things that have helped the most, so I thought that this might be helpful to share with some of you mamas who are longing to get back into that pair of skinny jeans hanging in your closet.
Let me clarify that I am in no way a doctor, so this is simply what has worked for me and should not be construed as medical advice.  Also, experts recommend waiting until 6 weeks post part before beginning exercise, so that is what I did. Every person is different, and I know that some people have medical issues that play into all of it as well.  This is not an exhaustive list and may not be the answer for everyone because we are all made differently, but this is what has worked for me 10 times over.
PIN IT!