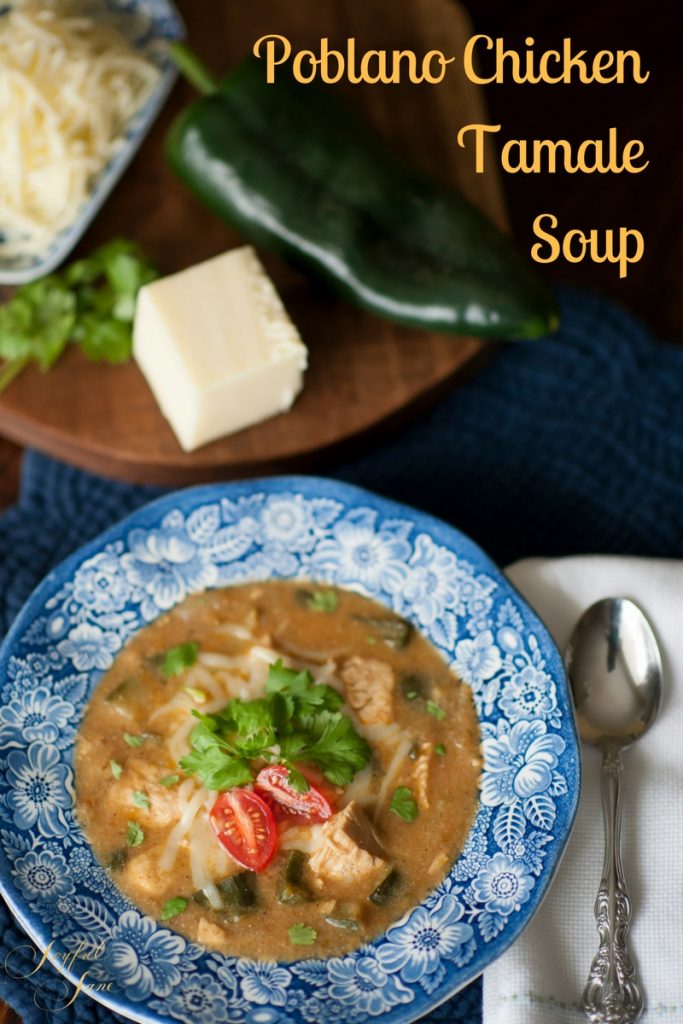 Do you love tamales? If so, chances are you'll love this Poblano Chicken Tamale Soup loaded with all the flavors of a chicken tamale without all of the hassle. This is perfect if you are craving something warm and satisfying on a cold wintery day or if you are like me and love to eat soup all year round.
Poblanos give the soup a little bit of a spice, but it's not too spicy that my kids can't eat it.  If you like your soups creamy, then I recommend adding the optional cream and half and half to the soup.  However, it tastes great without the cream if you prefer more of a broth based soup as opposed to a creamy one.
Masa Harina is the secret ingredient used in this soup that gives it the tamale flavor because corn masa is what is traditionally used for making tamales.  It can easily be found at most grocery stores or you can buy it on line HERE.  When you buy your masa, be sure and look for the one that has lime or calcium on the ingredient list as that is the one that is the one that is supposed to be the least likely to spike your blood sugar.  You can read more about Masa Harina here on my friend Gwen's post about her In a Jiffy Corn Muffins (her muffins would be delicious paired with this soup). Since there is only a small amount used in this soup, it is still within the guidelines of being an S recipe on THM.  This soup is gluten free when you make it with the THM Baking Blend and Masa Harina and can be made ahead of time. It re-heats beautifully.  Enjoy!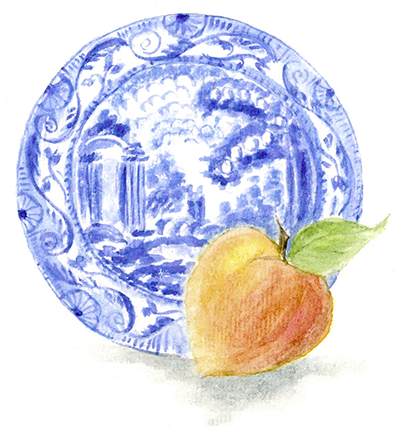 Poblano Chicken Tamale Soup
(THM S)
4 chicken breasts, cooked and diced ( I rub the chicken breasts with a little olive oil and sprinkle each side with salt and pepper then I bake them in the oven for about 40 minutes on 400 until they are done)
2 Tablespoons olive oil
6 Tablespoons butter (divided)
1 large onion or 2 small onions, chopped
3 poblano peppers, chopped
2 medium sized zucchini, chopped
8 cloves of garlic, minced
1/2 cup Masa Harina (look for one with lime or calcium on the ingredients like this one)
1/2 cup THM Baking Blend (or if you aren't needing this to be on plan for THM you can use regular whole wheat flour or sprouted flour)
2 teaspoons chili powder
4 teaspoons cumin
1 Tablespoon salt
1 teaspoon pepper
8 cups of chicken broth (or 8 cups of water with 1 Tablespoon of chicken flavored Better Than Bouillon)
Monterrey Jack cheese to sprinkle on top of each bowl
Cilantro to sprinkle on top of each bowl
Optional, but super yummy–1 cup half and half plus 1 cup heavy whipping cream
Season and bake chicken breasts.  While chicken is cooking, sauté onions in 2 Tablespoons of olive oil and 2 Tablespoons of butter until they begin to be translucent.  Add chopped poblanos and zucchini and continue to sauté until they begin to soften.  Add 4 tablespoons of butter and minced garlic and stir for a few minutes more.  Add dry ingredients and stir.  Add broth (or water and bouillon) and stir.  Bring soup to a simmer and cook for about 20 minutes to let the flavors meld.  You may serve it as is or if you prefer a creamy version of this soup add the cream and half and half.  Sprinkle each serving with cheese and cilantro if desired.
Yield: about 8 servings
PIN IT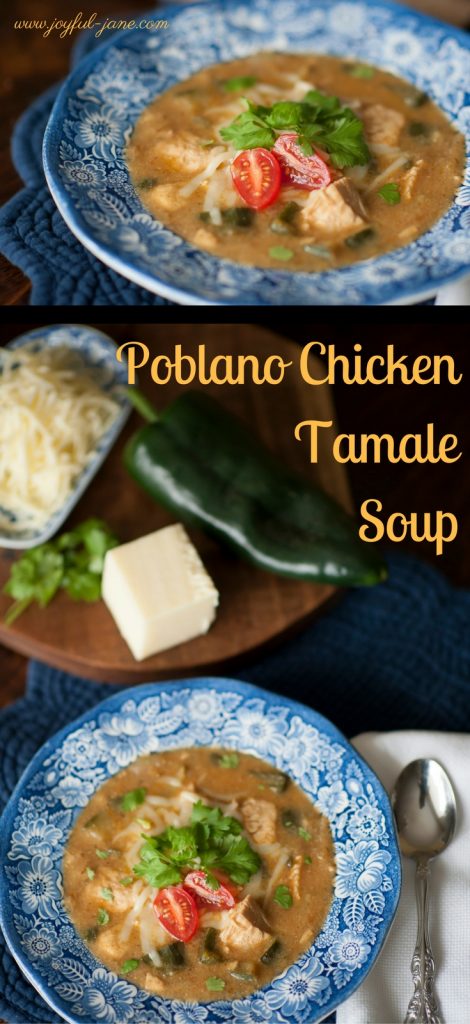 This post may contain affiliate links.  Thank you to each and every one of you who clicks on one of the affiliate links in this post.  Using my affiliate link when you buy something doesn't cost you any extra, but every little bit helps me to keep this blog going and I am so very grateful!