The last two weeks have been a whirlwind of delight and activity as we welcomed our new little addition, William Kyle to our family!
William Kyle
The whole family with one day old William.
The Birth
William made his entrance after 14 long and tiring hours of labor.  Aside from this labor being longer than our others, it went smoothly and we are so glad he is here!  We are also glad that he decided to come four days early!
Kyle weighing William and cutting the cord.
Our wonderful and sweet team of midwives!
Kyle putting on the first diaper.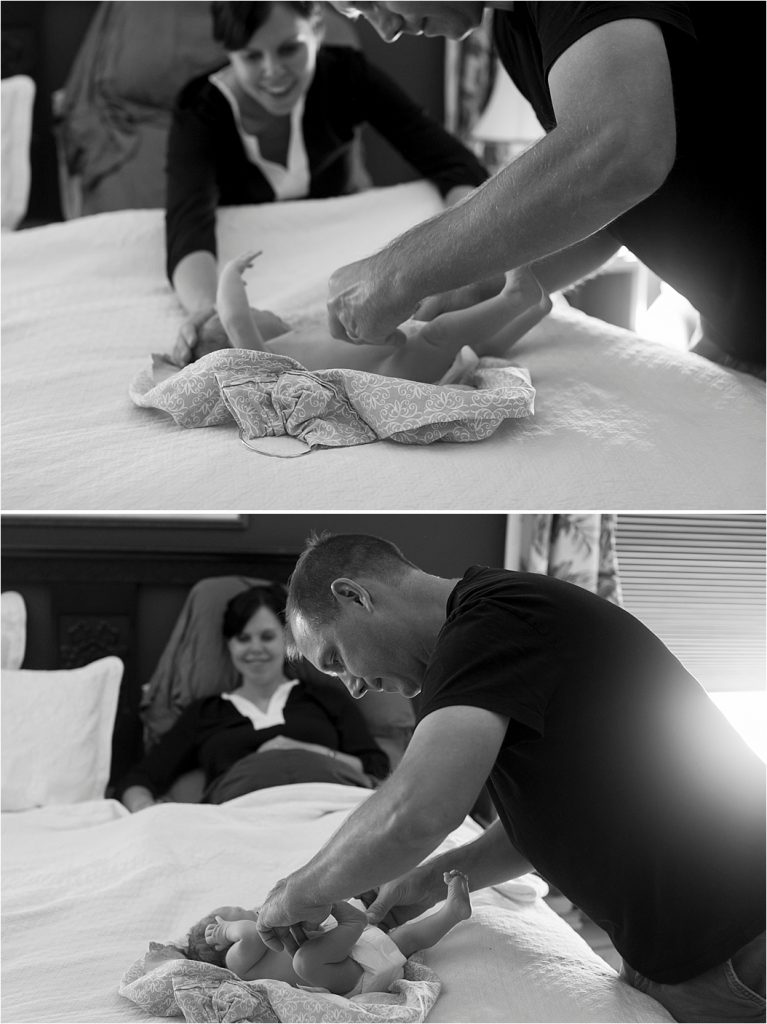 We are so in love with our new little man!
The the kids get to meet their new baby brother!
Talk about JOY!!!
 William and Mommy portraits at one week old.
William's oldest sister knitted him this special and soft blanket in the pictures below.

Soon I will try and get back to posting recipes, tips and such, but for now, we are relishing this new gift…