Making fresh ginger juice to use in drinks and other recipes couldn't be simpler! I like to use 1/4 cup of ginger juice concentrate in my Zingy "Ginger Ale" sipper recipe here:.  I also use it 1/8 of a cup per quart for the Trim Healthy Mama Good Girl "Moonshine" drink instead of powdered ginger.
Here's my easy method.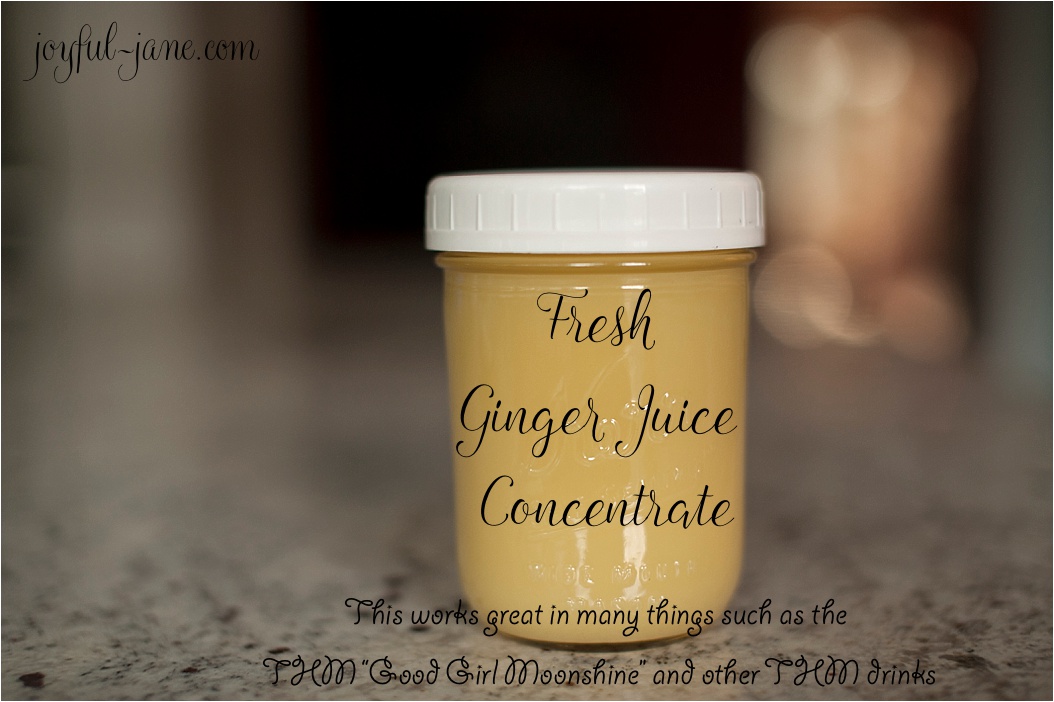 Toss about a 3×3 inch chunk or fresh ginger (I cut mine into two or three smaller pieces) and 2 cups of water into the Vitamix and blend until well pureed.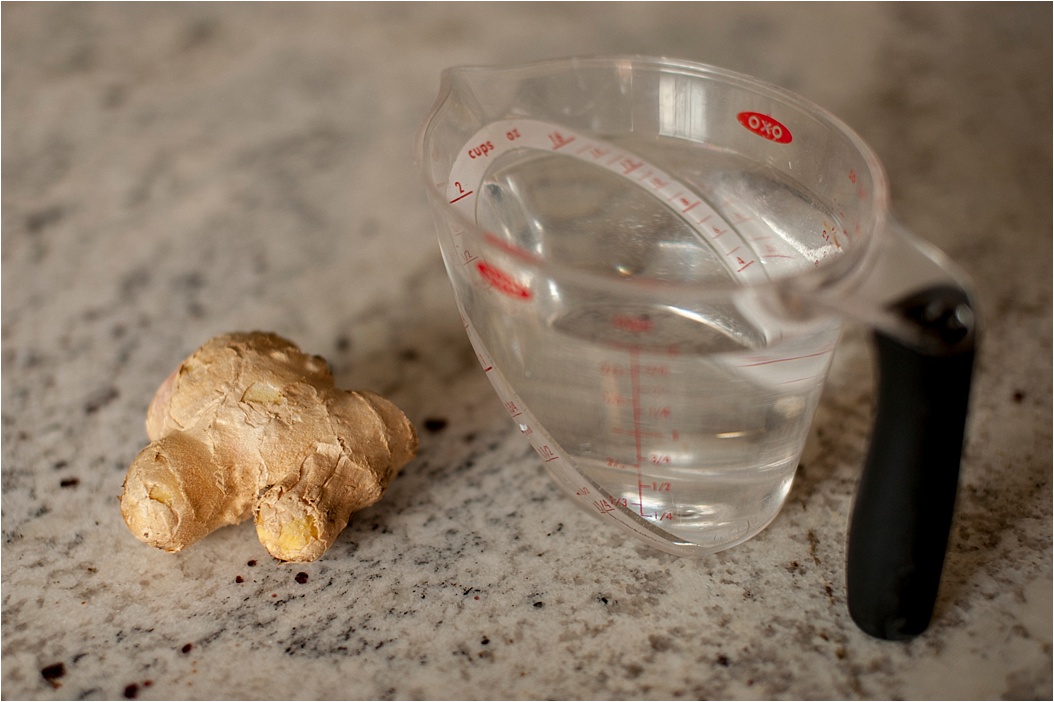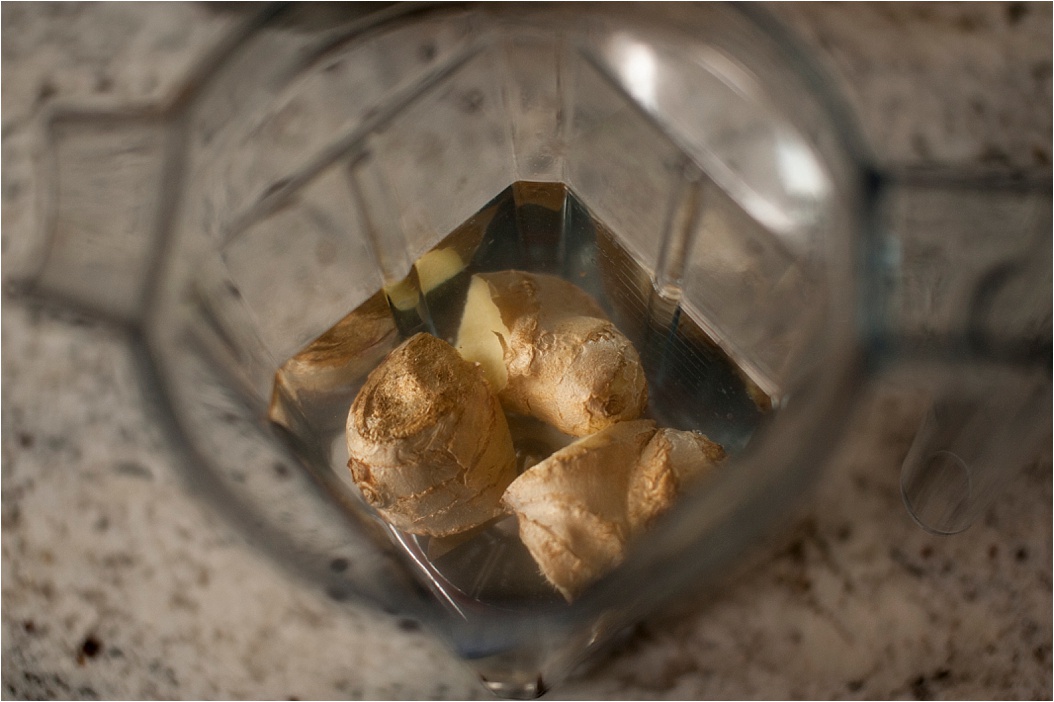 Pour the ginger mixture through a sieve to strain out the solids.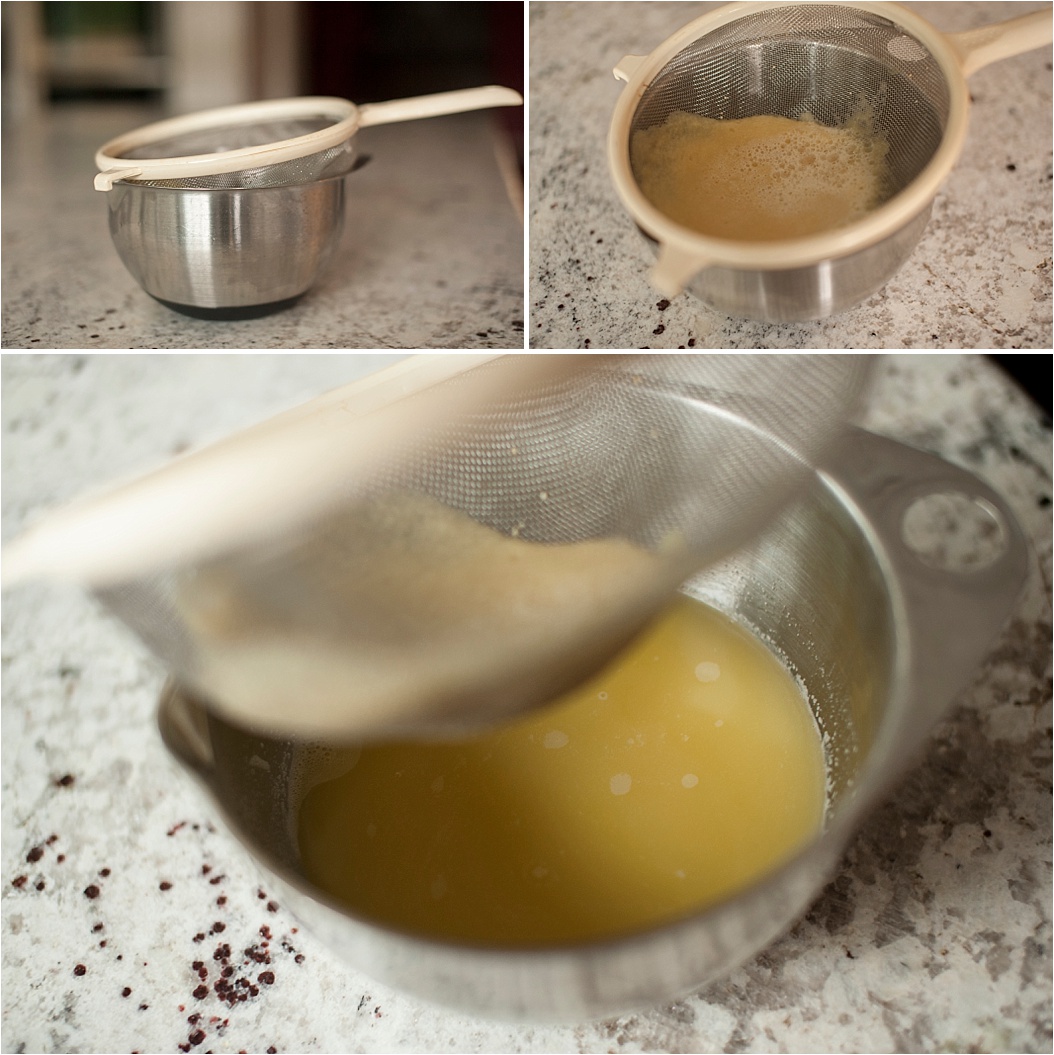 Pour concentrate in a mason jar or other container and store in the refrigerator. This ginger juice will last at least two weeks in the refrigerator or you can freeze it in ice cube trays for later use.