After you read this post, scroll to the bottom to download my FREE gift to you of my new Calligraphy Print as a thank you for being with me on this blogging journey the last 5 years.
This is a difficult post to write, but one that I know in my heart I must.  Simplify is the word that keeps coming to mind when I think about what the Lord is leading me towards in 2019.  If you read my recent post about the Good Duck Shepherd and the valuable lesson I learned you will know how the Lord leads us in different directions for our good even when it may seem otherwise at the time.
Last year my family encountered some tremendously deep valleys.  You can read more about those particular difficulties and circumstances in this Dwell on the Lovely post.  Those valleys greatly affected our family in many ways.  The things we went through really reminded me how important the people in my life are and that the relationships to those that are nearest and dearest are of utmost importance.  2019 is a chance for new beginnings and hopefully changes for the better…
I have been blogging for over 5 years and it has been a wonderful experience that has taught me a lot, but right now what I think the Lord wants me to learn is that to everything there is a season and maybe this season is coming to a close in my life.  I'm not sure that it will be a season that is closed forever…perhaps this is just a sabbatical year, but what I do feel confident in is that the Lord is leading me to simplify and shift some of my focus for the coming year.  Here are a few of my reasons for simplifying in 2019-
Many of you know that we are expecting our 9th baby next month.  This is a tremendous blessing that I am so looking forward to and I want to relish this time with my wee one!  Find me on my Joyful Jane Facebook page if you'd like to see when the baby arrives and to find out if it is a boy or a girl as the gender of this baby is a surprise to us!
I am homeschooling our children in 6 grades currently and that takes a huge portion of my time and dedication, so I plan to make some changes in that area as well this year.
I still plan to continue to run my photography and calligraphy businesses because they help me to connect in person with many people and bless them through the photography and art, plus it brings me JOY to serve my clients in this way.
My main goal for 2019 is to love the people well with whom the Lord puts before me this year.  What this will look like exactly, I can't say, but I don't want to regret the time I spend away from my family and pausing blogging will help with this.  I am not sure how long of a pause this will entail, but I am confident that the Lord at least is leading me to take a sabbatical year from blogging for 2019.  After that, I will evaluate where I am and where I feel the Lord is leading and see where to go from there.
I am not going away entirely…I will still be reachable on my Joyful Jane Facebook Page and I hope you will follow there if you haven't already.  I will leave the blog up this year as I figure out my next steps so that you all can have access to the recipes and posts and such in the coming year, but I don't plan to do many, if any, new posts in 2019.
My goal all along for this blog has been to encourage women as they not only pursue healthier eating but to also encourage them in their walk with the Lord.  I hope that with the Lord's help I have I accomplished those goals.
If something on this blog has encouraged or inspired you in some way over the years, I would be so blessed to know that. Would you be so kind as to leave me a comment below and tell me how or what has helped you?  
Thank you from the bottom of my heart for following this journey with me and I hope we meet again sometime in a new season.
Farewell until we meet again and Blessings to you in the New Year!
Kristen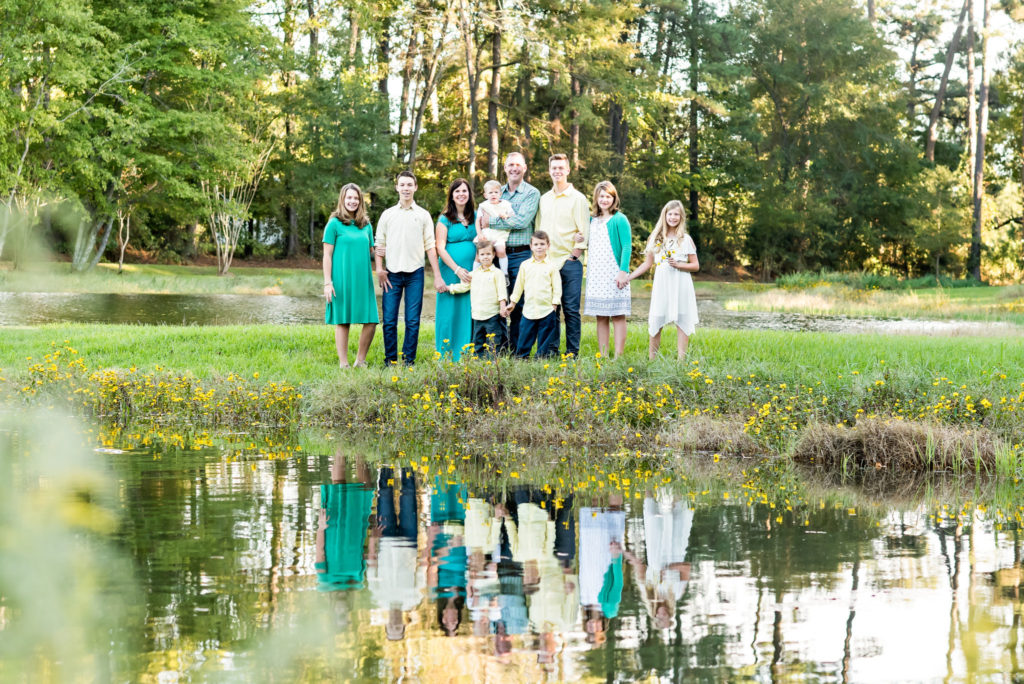 I don't know what tomorrow holds, but I DO know who holds tomorrow, so I plan to wake up and cling to Jesus each day and trust his plan for my life will be just what I need.  His way is perfect and good.  I hope that this new print that I wrote in calligraphy and my friend Nancy painted in watercolor will be a blessing to you and a reminder that Jesus is the only SURE thing we know about tomorrow…
Download our FREE Gift to you of the new Calligraphy Print for 2019 HERE