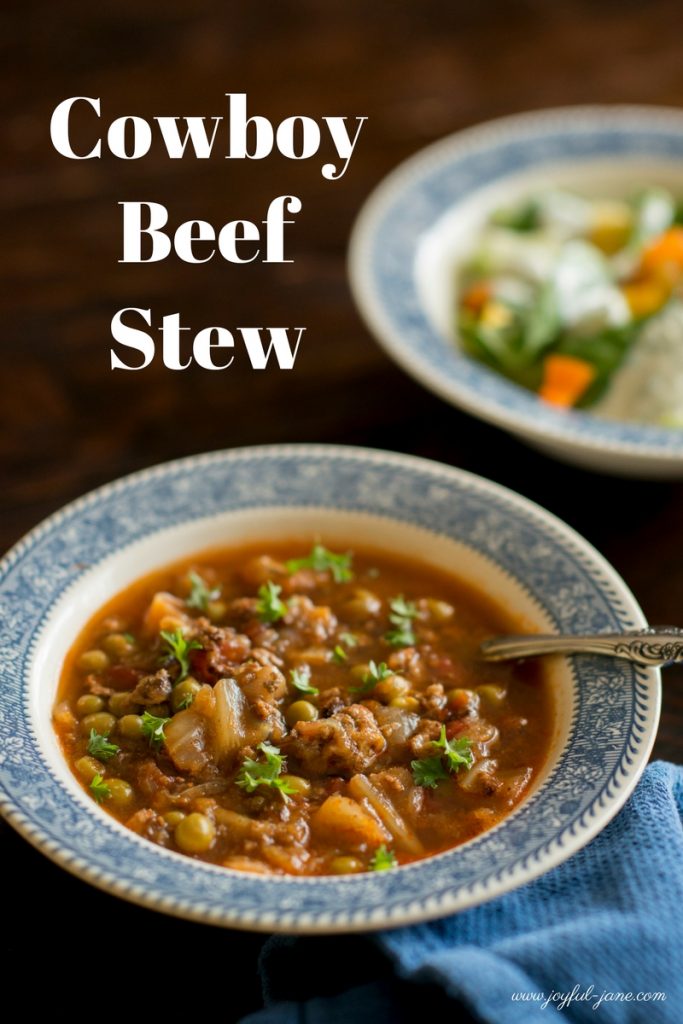 I have more than one cowboy in my life… one cowboy husband, 5 sons that are learning the trade, one father and one father-in-law that grew up raising cattle.  Sometimes you just want a tasty beef stew for dinner.  That's where this recipe comes in.  It's nothing fancy, but it tastes great and is simple to make.  This stew is not thick, so it could technically be considered a "soup", however the word "stew" just sounds more manly, so that's what I've named it.  If Grandma were to have made this stew, it would definitley have had some potatoes in it. However, we are trying to avoid lots of starches that could spike our blood sugar in our house, so I left the potatoes out of this particular soup (and I personally think it tastes just as tasty without the potatoes ;).  While the ingredients called for in this soup are humble, I think this soup has great flavor!  Try it and let me know what the cowboys in your life think!
My handsome cowboy with his little cowgirl on the farm.Cows on our land.
This little cowboy is Daddy's sidekick!  I don't normally let the kids wear hats at the table, but he happened to have his hat on at the time that I was making this stew and he looked so adorable that I let him wear it this once.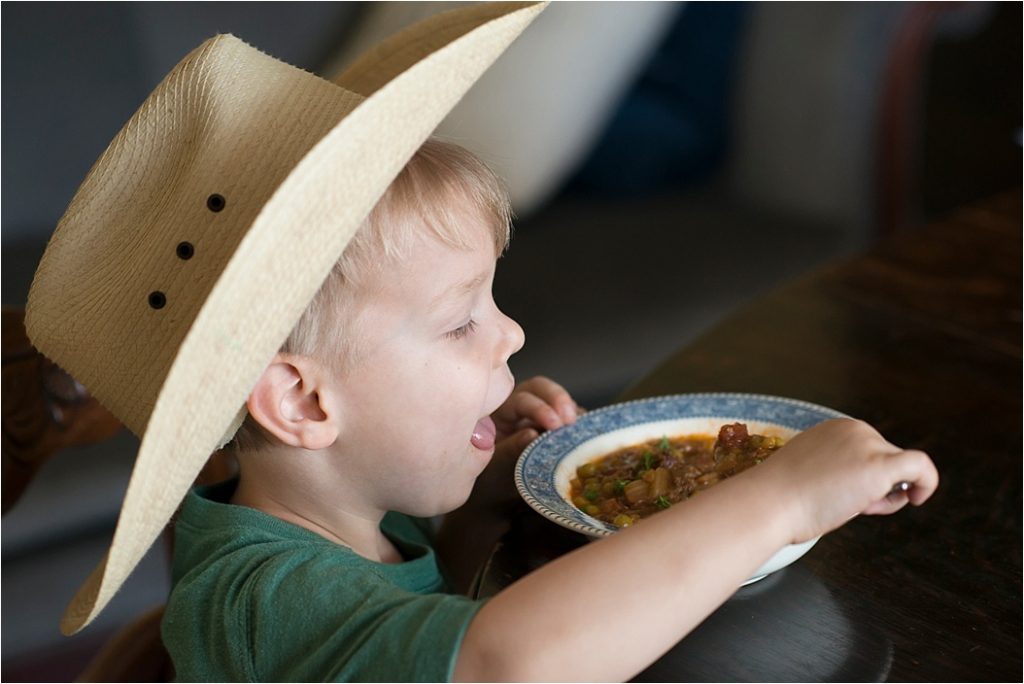 He approved of the stew!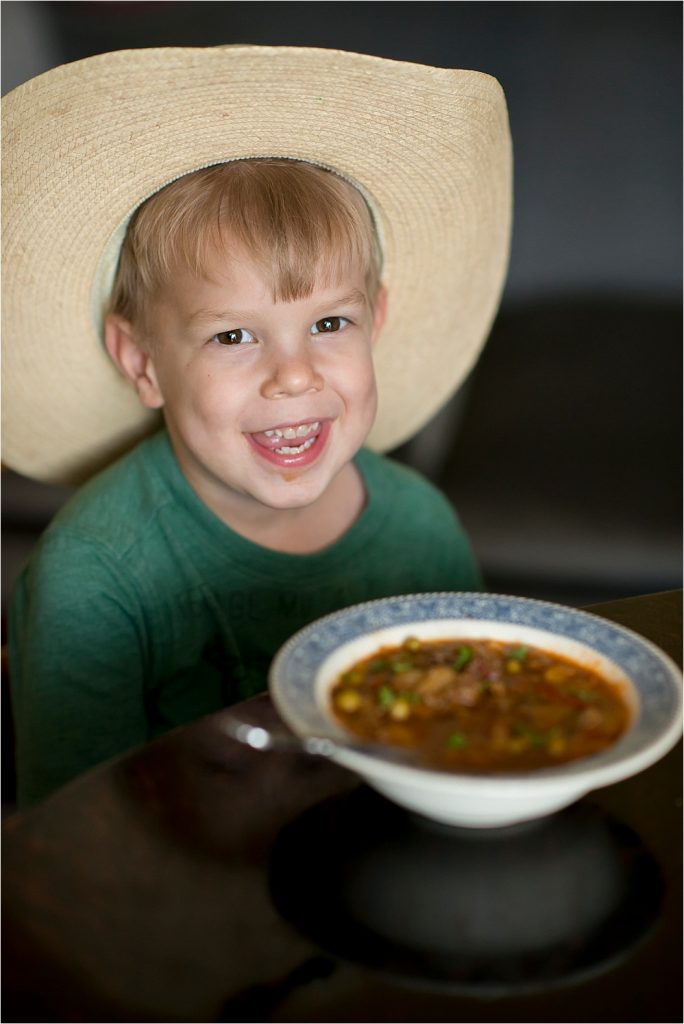 Cowboy Beef Stew
(THM S)
2 pounds of ground beef, browned and drained (we use our own grass fed beef that doesn't require draining because it is so lean, but if you use another type you'll probably need to drain it)
1 large onion, chopped
1 head of green cabbage, roughly chopped
1 can of Rotel tomatoes
1 16 oz. can of diced tomatoes
2 teaspoons of chili powder
2 teaspoons of garlic powder
Salt and pepper to taste
1/4 cup of soy sauce (or Bragg's Liquid Aminos would probably work, instead)
1 tablespoon of beef bouillon (I use Better than Bouillon)
6 cups of water
2 cups of frozen green peas
Brown beef then add the onions and sauté until the onions are translucent. Add cabbage and sauté until the cabbage is tender.  Add remaining ingredients except for the peas and simmer for 30 minutes. Add peas and cook 10 more minutes.  Serve and enjoy!
Note, I served it with a salad, but cornered would be a great addition to this stew!
Yield 8 servings
Mmm, Mmm Good!

Pin It!