Avocados and Parmesan cheese make a luscious and unique filling for an omelette.  I've been making this Avocado Parmesan Omelette for years and my family especially enjoys this flavor combo. Omelettes are nice because they take simple ingredients like eggs and veggies and step it up a notch (and they look pretty!). Because eggs have so much protein, this is a great way to throw in some vegetarian meals (which I try to do throughout the week), although I will admit that the addition of bacon inside this omelette would be fabulous.  This recipe is super simple and only takes a handful of ingredients and a short amount of time to make (I can make this in 5 minutes or less).  If you like experimenting with spices, you can try other spices than the ones I use in this version.  I've used Greek Seasoning on this and it was great!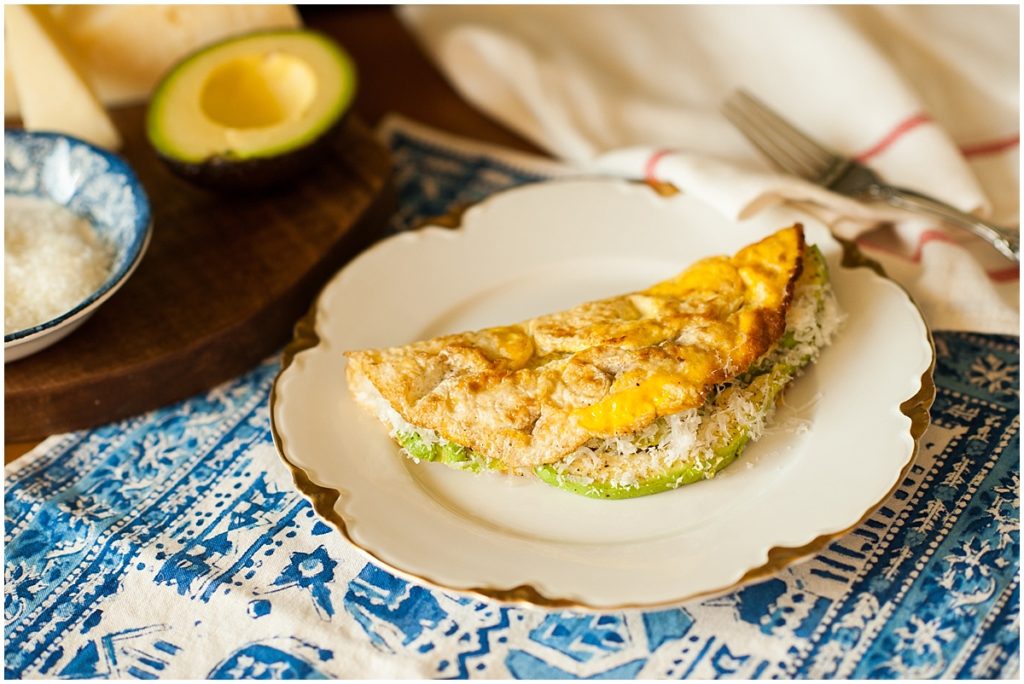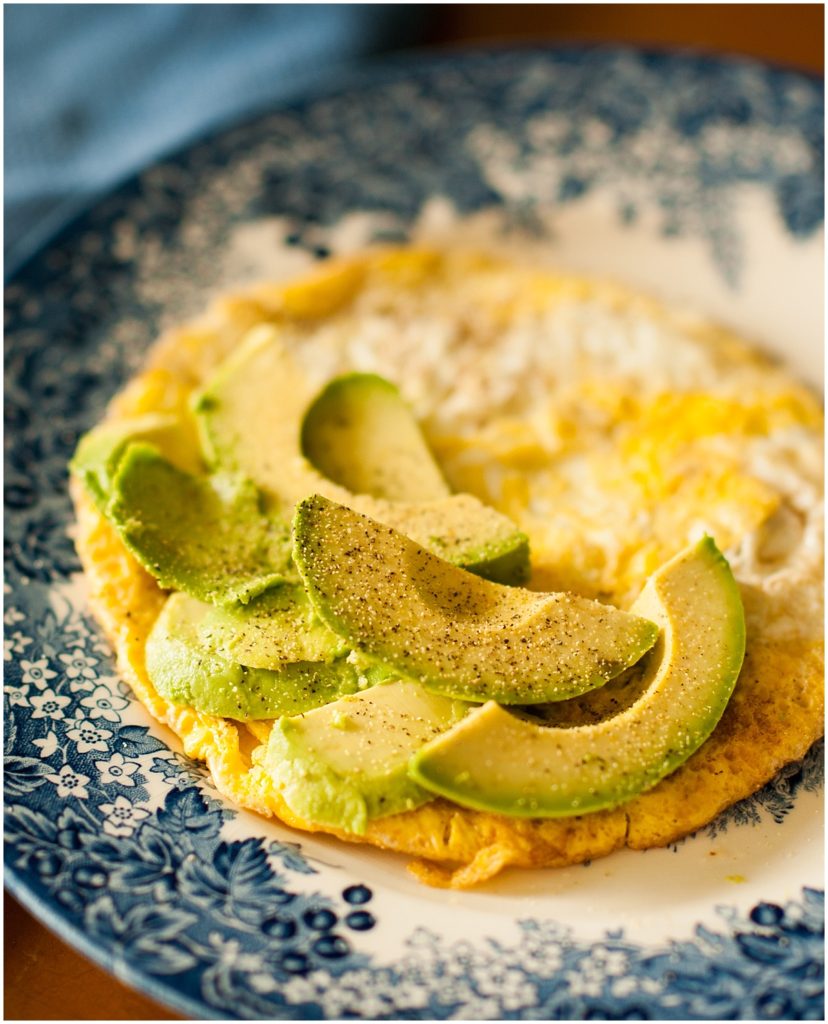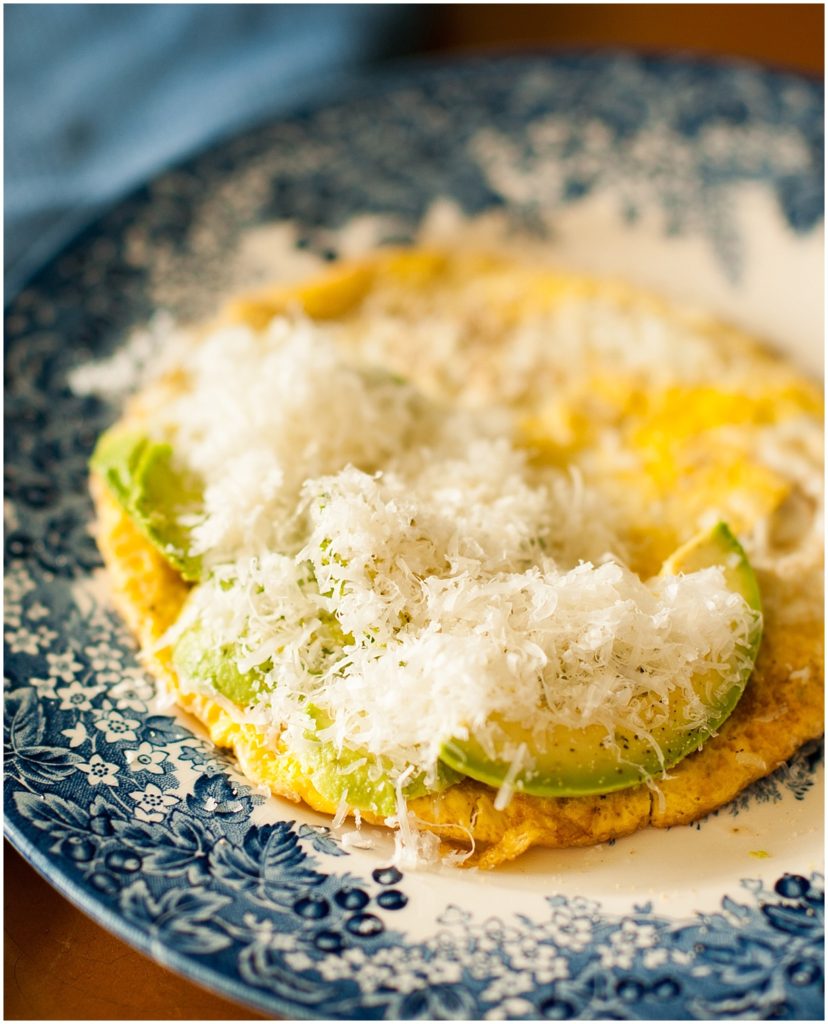 PIN IT!
Avocado Parmesan Omelette
(THM S)
2 eggs (or 3 if you are really hungry), whisked
1 teaspoon butter
1/2 avocado, thinly sliced
salt to taste
pepper to taste
garlic powder to taste
Parmesan cheese, finely shredded (I use a microplane grater, but you can use a regular grater or buy pre shredded Parmesan)
Heat a small skillet (*see note below) over medium/high heat.  In a small bowl crack the eggs and whisk them with a fork.  Add butter to the heated skillet and tilt the skillet until the butter completely coats the bottom of the pan then pour in the whisked eggs.  Sprinkle salt and pepper on top of eggs and fry them until mostly firm on top. Flip the eggs over with a spatula and cook on the other side about one more minute.  Transfer to a plate and arrange avocados on one half of the fried eggs.  Sprinkle salt and pepper and garlic powder on top of avocado to taste.  Sprinkle Parmesan cheese ** on top of avocado and fold other half of eggs over to melt the cheese.  Serve plain or with a few dashes of Tabasco or salsa on top.  Enjoy!
Yield: 1 serving
*Note-I use this 8 inch stainless steel skillet-if using a stainless skillet instead of a non stick skillet be sure your skillet is really hot before pouring in your eggs.  They will be less likely to stick and make sure you have a good coating of butter on the skillet before you pour in your eggs–the butter should be bubbling and hot when you pour in your eggs.
**If you are dairy free, you could try sprinkling Nutritional Yeast on the avocado instead of Parmesan cheese.