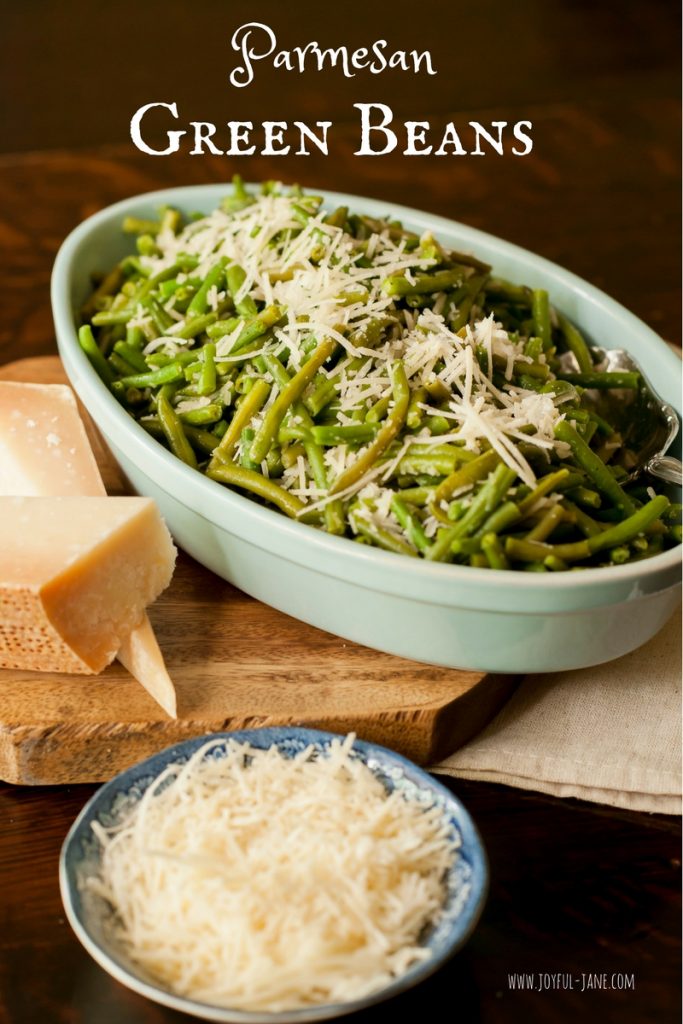 This is my go-to side dish that I've been making for years.  This flavorful green bean recipe is simple, only requires 5 ingredients and is big on flavor.  Best of all, it can be prepared in a snap and my entire family loves it!  I like to keep freshly shredded Parmesan cheese on hand in my refrigerator at all times to use in dishes I make, but you can certainly use pre-shredded Parmesan cheese from the grocery store if you prefer.
You could add some sautéed fresh garlic or garlic powder if you like garlic flavor. Sautéed onions or bacon would be a great addition to this dish also.  I usually want supper on the table quickly, so I don't typically add anything beyond what I've put in the recipe below because this is simple and it tastes great!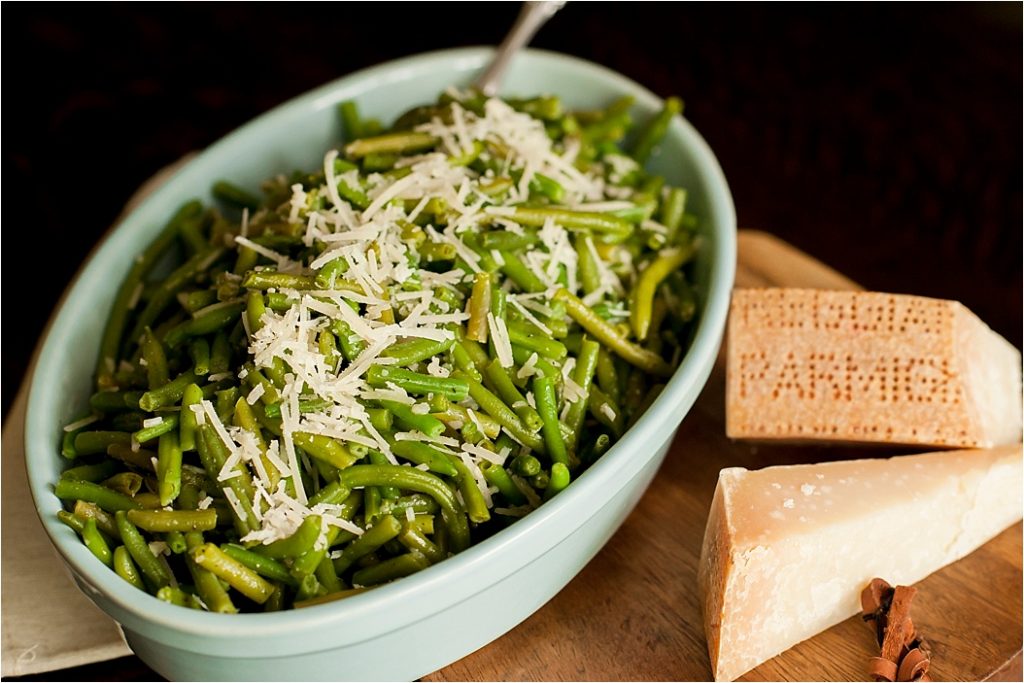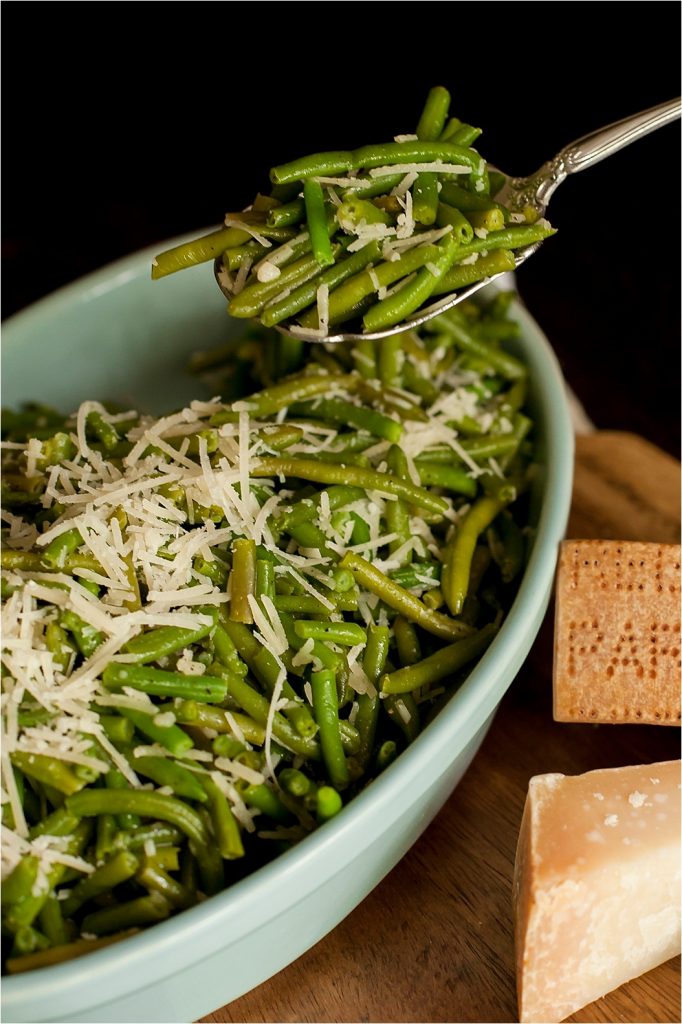 PIN IT!
Parmesan Green Beans
(THM S)
2 lbs. fresh or frozen green beans (I use the frozen ones in the bags from Sam's)
4 Tablespoons of salted butter (preferably softened)
1/2 teaspoon salt or more to taste
1/2 teaspoon pepper (I like freshly ground best)
1/2 cup shredded Parmesan cheese (Plus a little more to garnish on top if you like.  Freshly shredded is the most flavorful, but pre-shredded will work fine.  Do not use the grated kind from the can.)
Steam green beans in a steamer pot or basket to your desired tenderness. Drain the water from the cooking pot and return green beans to the pot. Stir in butter, spices and cheese.  Garnish with extra shredded Parmesan on top if you desire.
Yield: 8-10 servings