I'm a southern gal and southern gals grow up eating black eyed peas and purple hull peas from the garden (at least this southern girl did!).  My grandmother's way of preparing them was with lots of bacon and sugar (yummo!).  Her method of preparing peas always called for a pan of cornbread on the side to soak up the leftover "pot-liquor" (that's the term my family used for the pea juice/broth).  Although my method and flavor in this Black Eyed Pea Gumbo is vastly different from my grandmother's black eyed peas, I think she would have enjoyed the flavor of this immensely. This dish isn't exactly like "traditional" gumbo, but the okra and flavors really reminded me of gumbo, so that's why I named it such!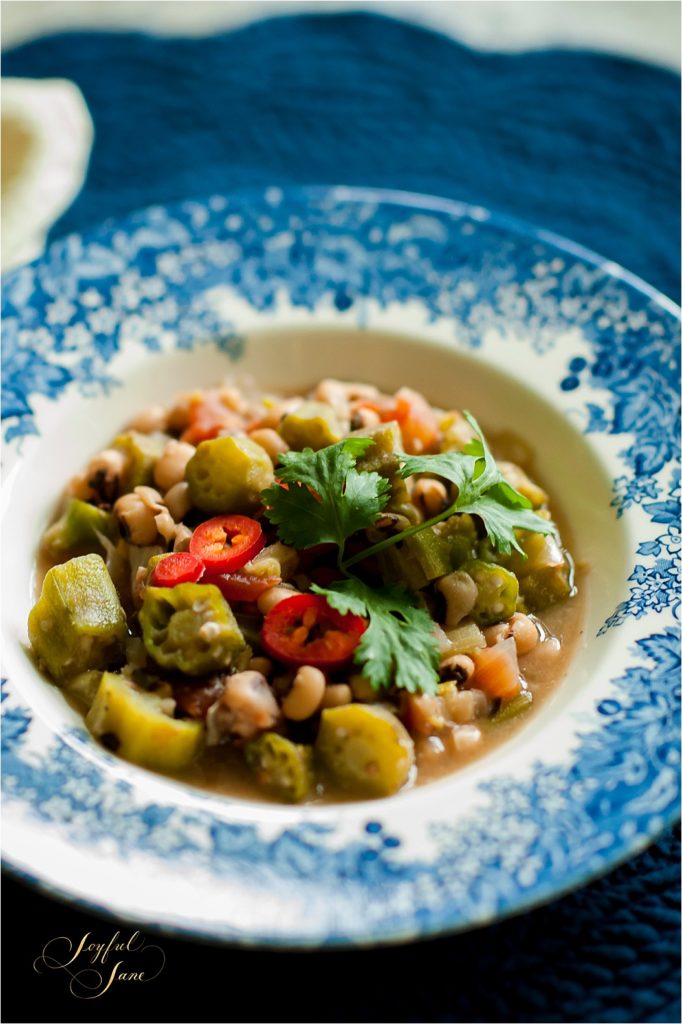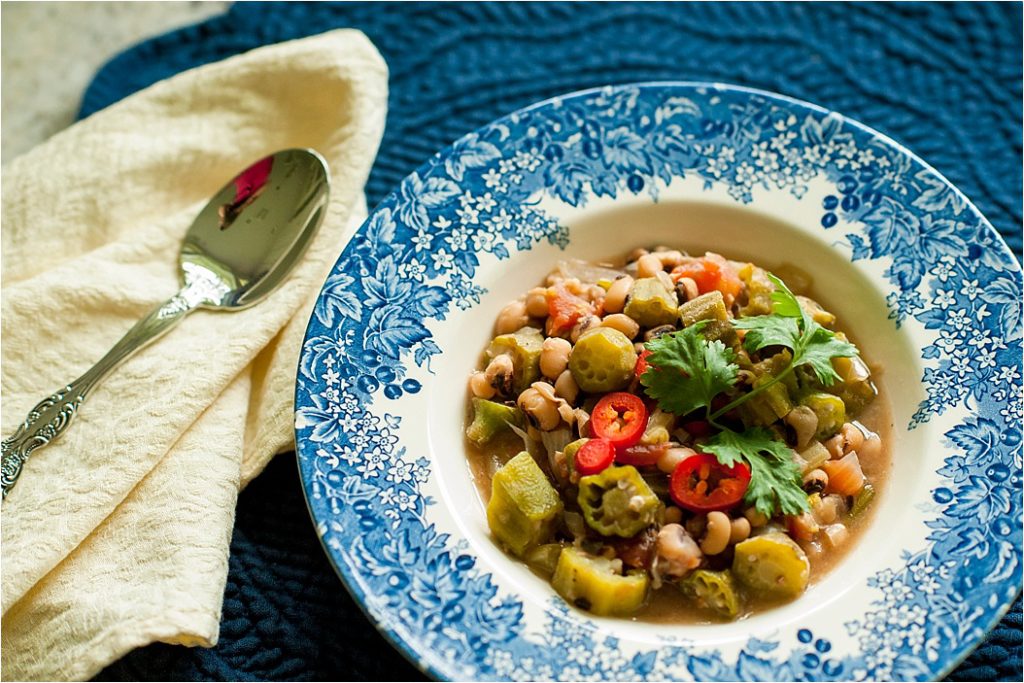 Another benefit to this recipe is that it is not only fast and easy to make, but it is very inexpensive to make, which is very helpful for feeding my large family.   I am always trying to stretch our food budget by incorporating more meatless meals that still contain protein.  Legumes are a perfect fit for this!  I also like to give my family a variety of legumes so we aren't always eating the same thing.  One night I thought it would be fun to come up with a unique way to use the stash of dried black eyed peas I have in my pantry and that's how this recipe was born!  It is super simple to make in the Crock Pot, but you could also use the stove top method if you prefer.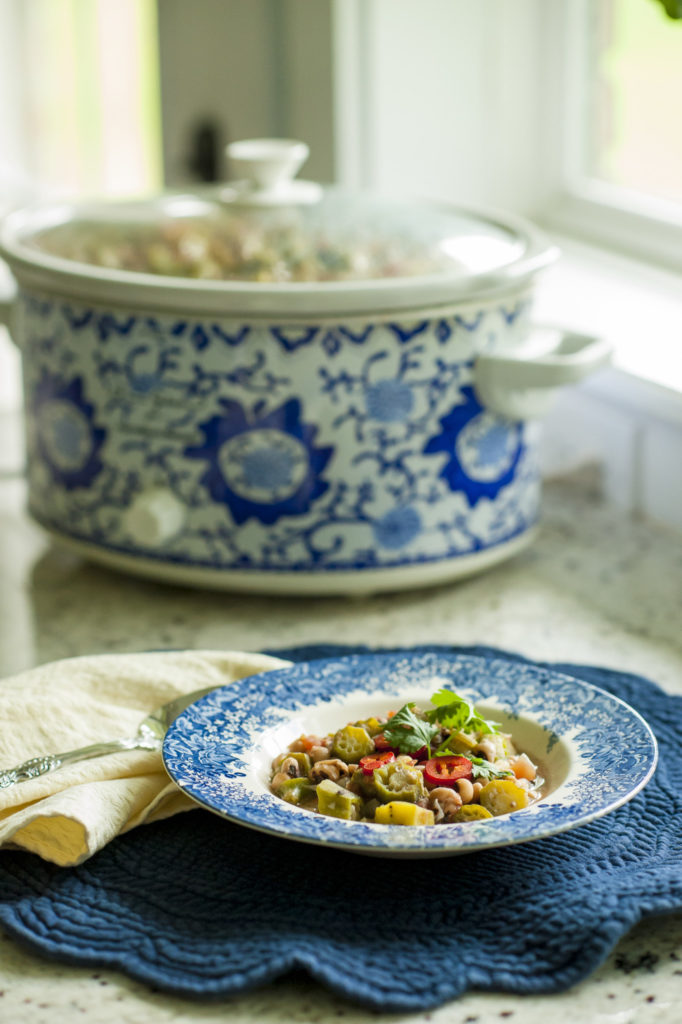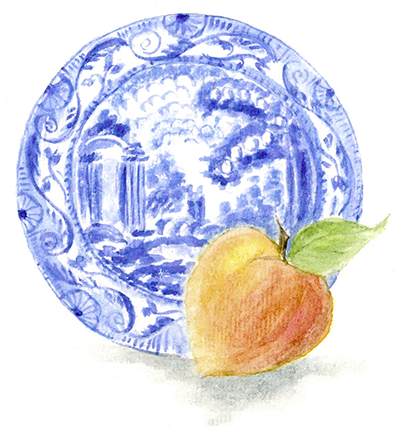 Slow Cooker Black Eyed Pea Gumbo
(THM E)


2 pounds dried black-eyed peas (about enough to fill a 6 quart slow cooker 1/3 of the way full before they are soaked)
1 Tbs. Beef flavor Better Than Bouillon
1 large onion, chopped
½ bunch of celery, sliced
6 cloves of garlic, minced
2 cans Rotel tomatoes
2 teaspoons Tony Chachere's seasoning to taste 
2 teaspoons Salt
1/2 teaspoon Pepper 
1 16 oz. bag frozen sliced okra
Soak the peas over night in salted water in slow cooker. Drain and rinse the peas and place soaked peas back in the slow cooker.  Sauté the onions, celery and garlic for about 5 minutes or until tender in a Tablespoon or two of olive oil (If you are in a hurry then skip the sautéing step and add the veggies directly to the crock pot without the olive oil). Add sautéed veggies and remaining ingredients except for the okra to the crockpot of soaked peas.  Stir and and cook on high for about 6 hours. Add the bag of frozen okra to the slow cooker and cook 2 more hours on high.  Serve plain or over cooked quinoa or brown rice.  If you want it extra spicy you may serve it with thinly sliced jalapeño slices on top of each bowl.

The picture above on the left is of the beans soaking.  The picture above on the right is after I soaked and rinsed the beans and added them back to the slow cooker.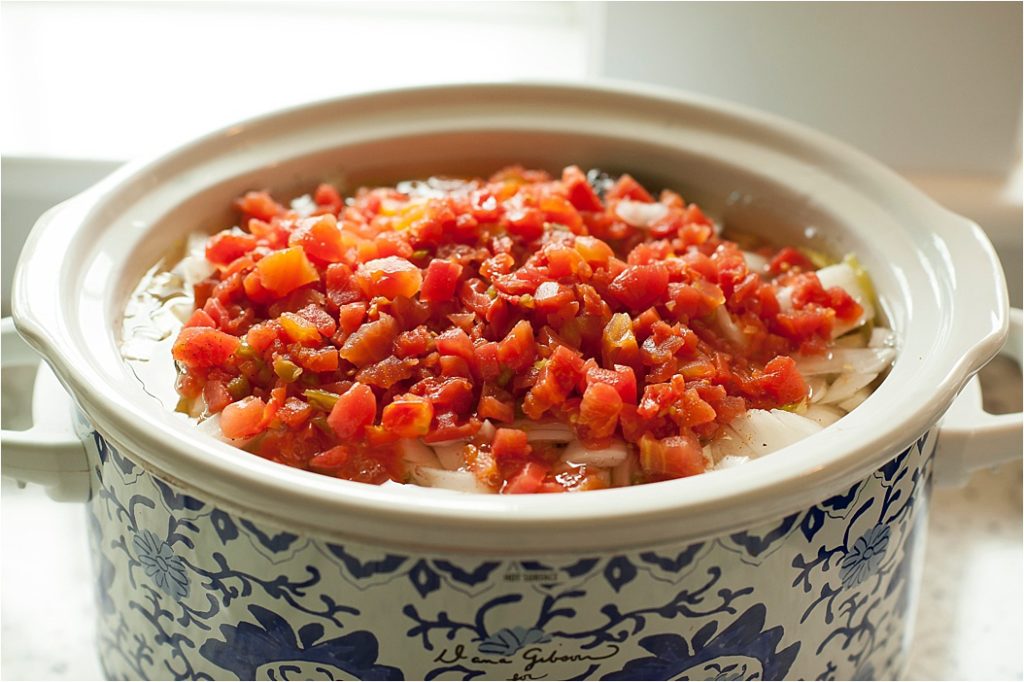 This picture above shows how it looks after I added all the ingredients (minus the okra) before cooking.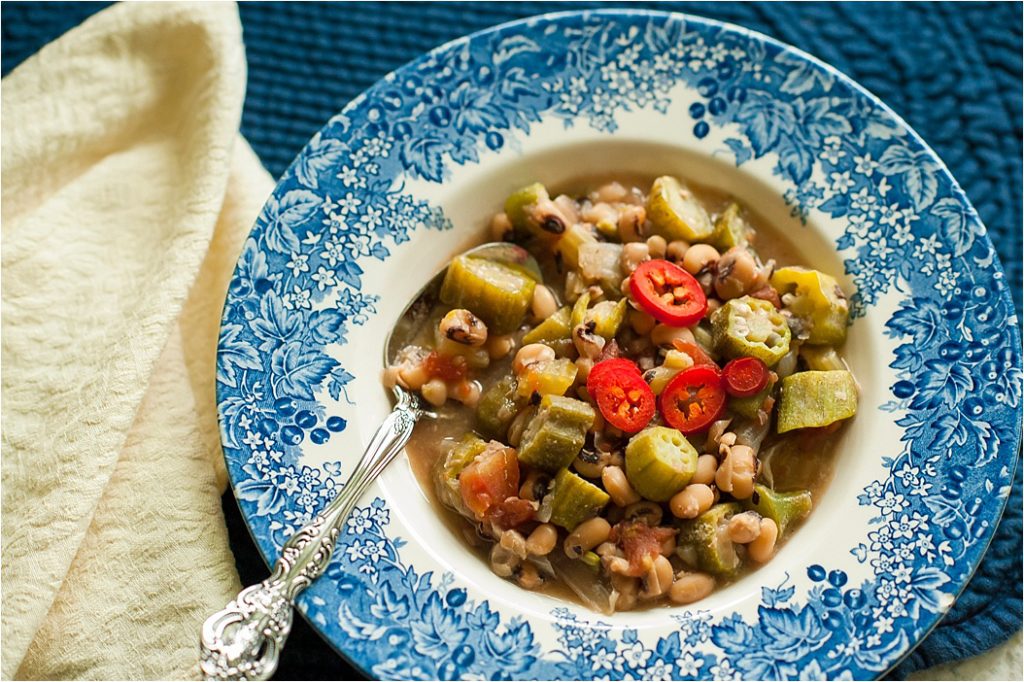 Pin It!